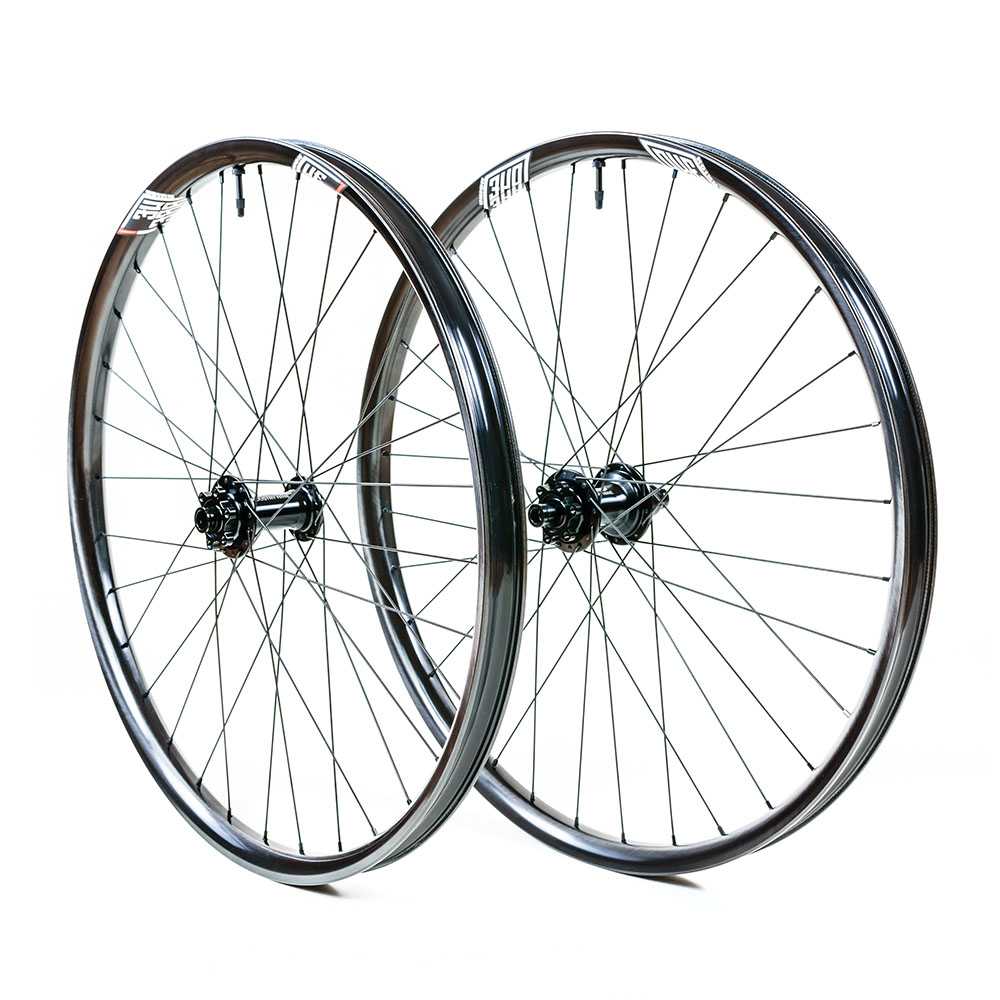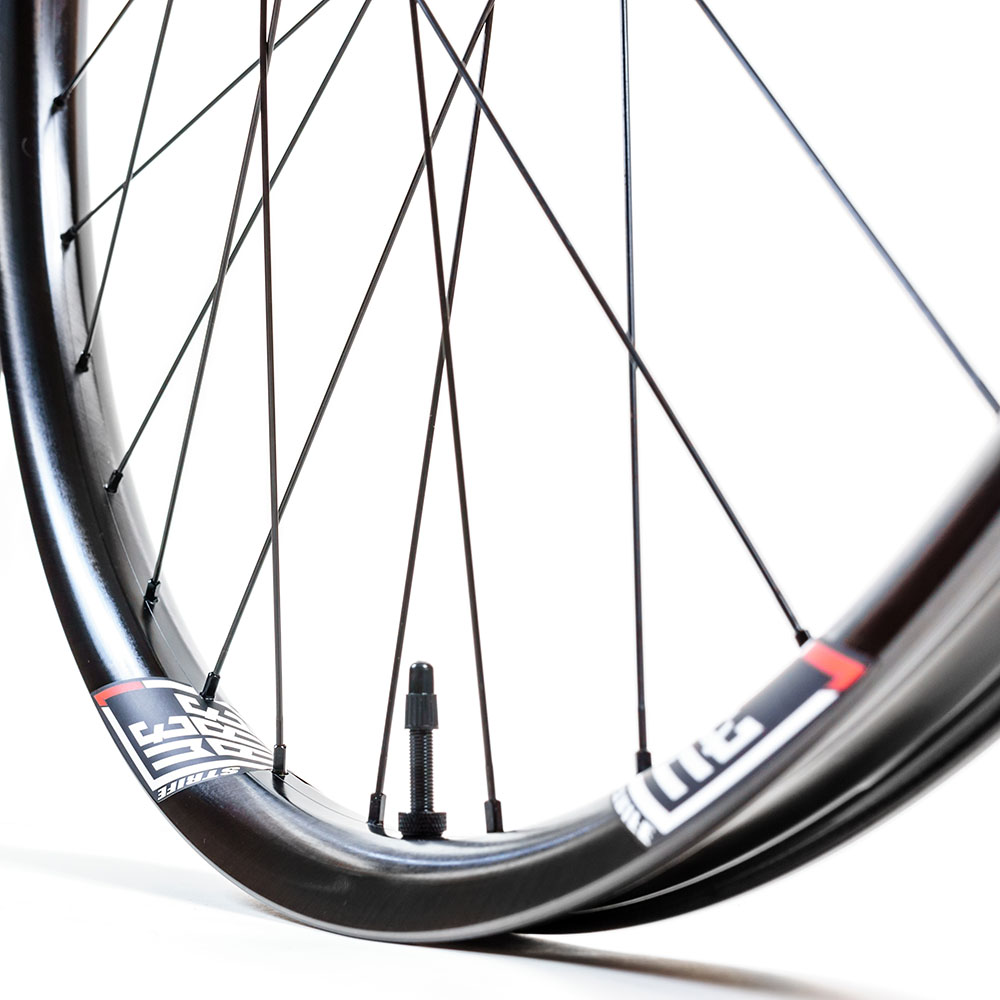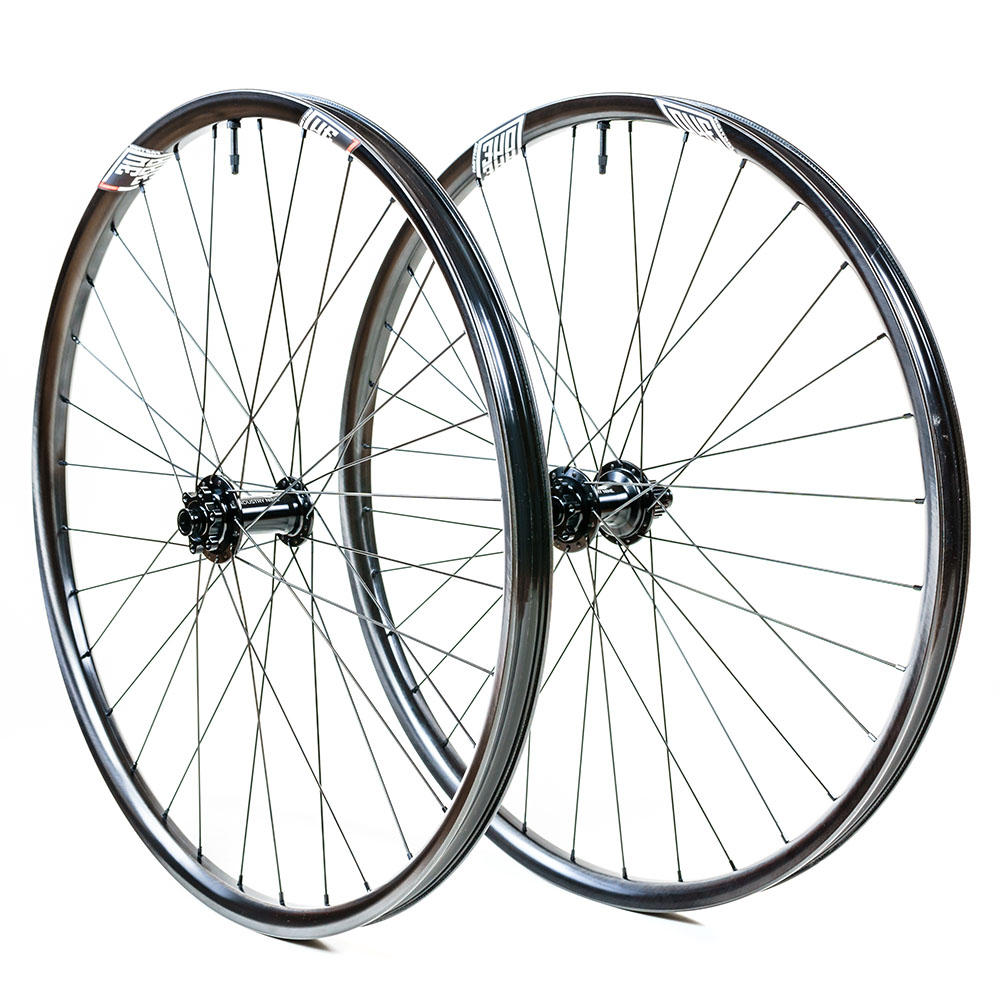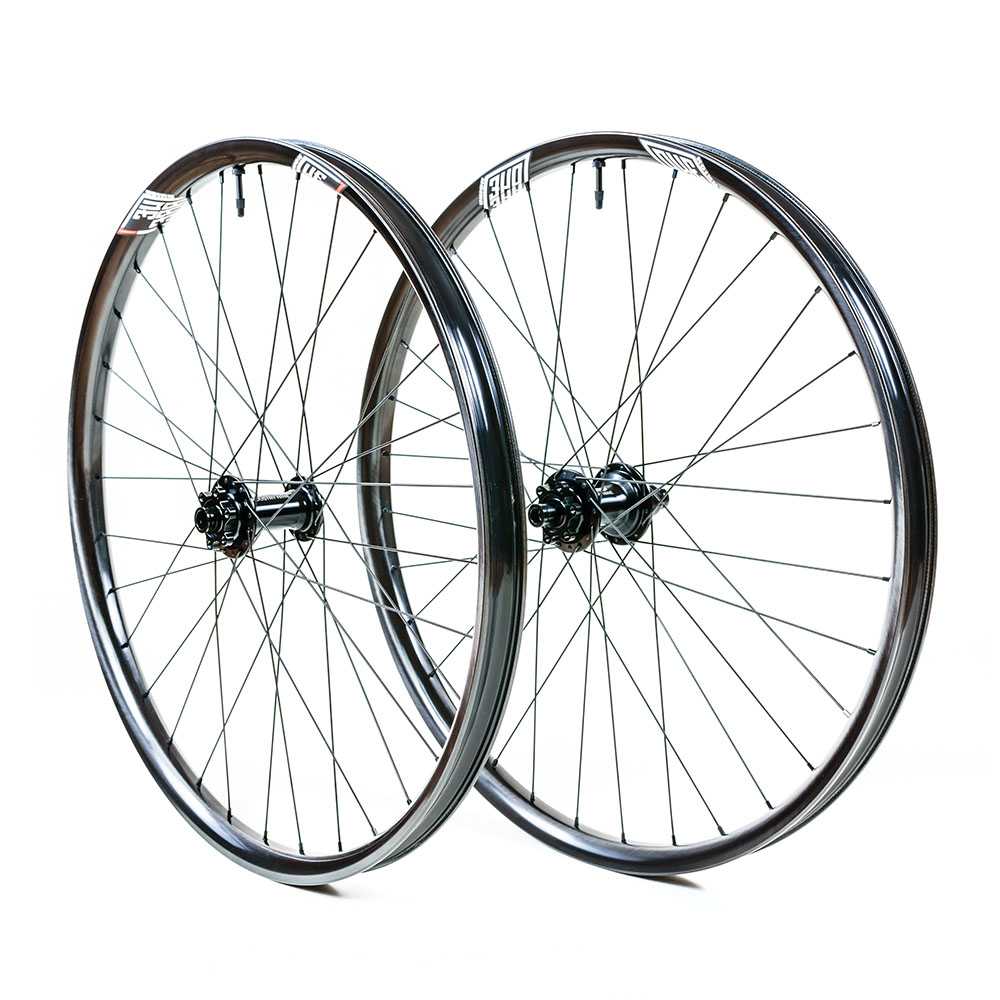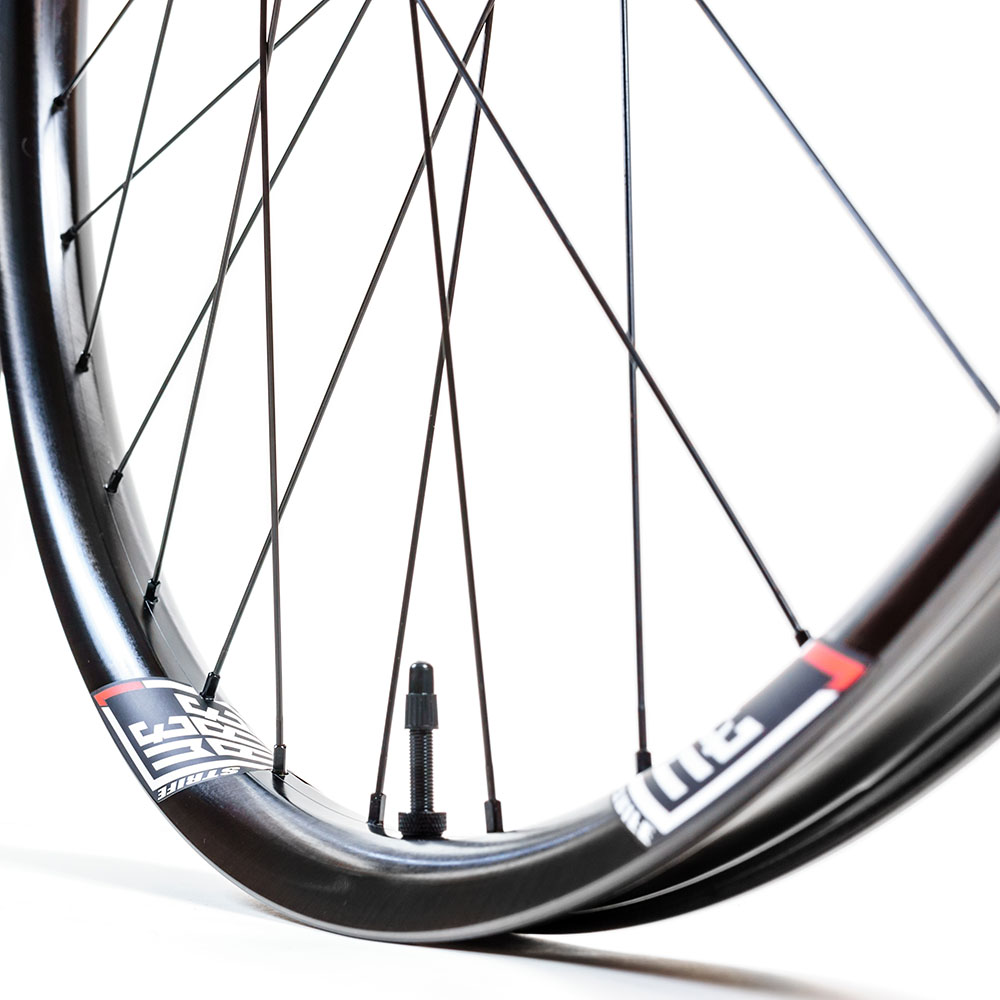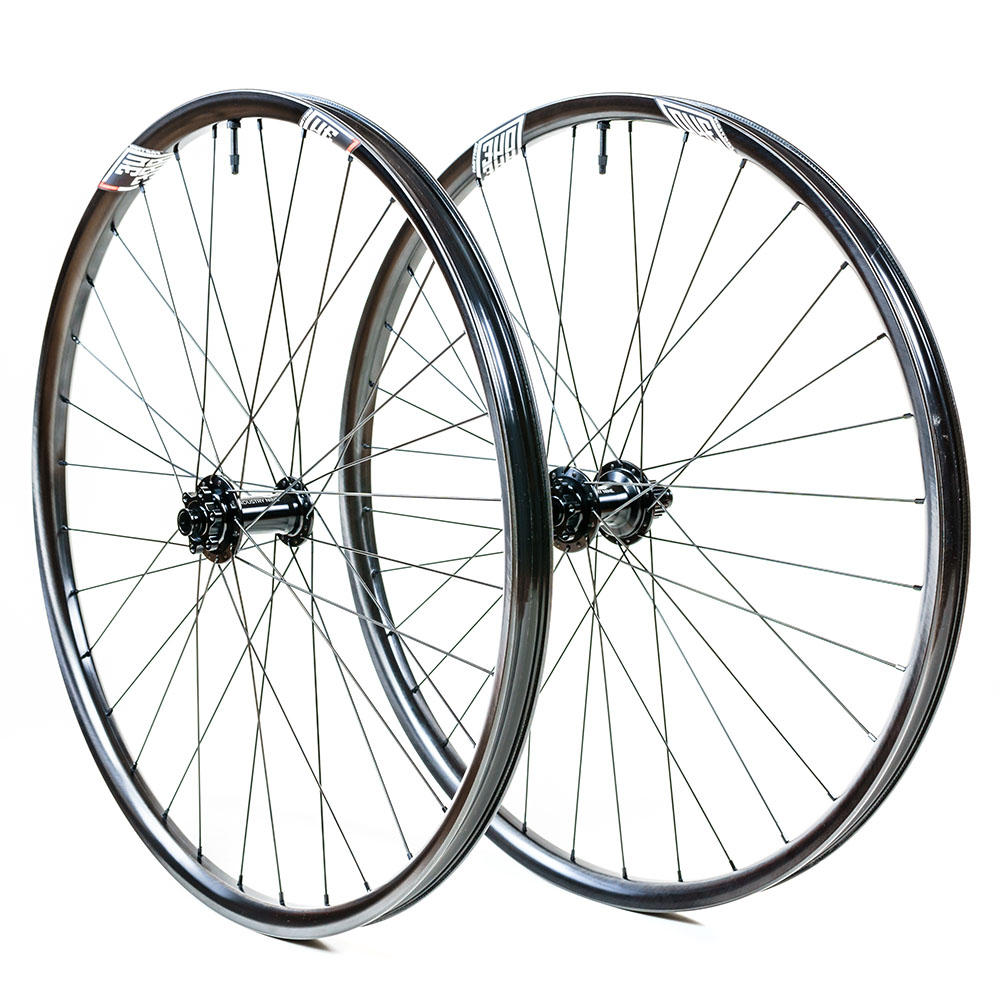 Sofort verfügbar, Lieferzeit 3-7 Werktage
Hersteller:
We Are One Composites
Produktinformationen "WR1 Rev. Wheelset / I9 1/1 / Sapim Race - Black"
We Are One offers High-End Carbon Rims, hand-laid in Kamloops, designed by people who know how to shred. Build to take on any challenge you throw at them, and they also have a nice build in radial forgiveness to filter harsh impacts and offer you a genuine ride feel. We tested them over two years and did not touch a spoke; they are true and straight as on their first day.
Features:
High-end Enduro Carbon wheelset
Carbon Rims Hand-Laid in Canada
Industry 9 Hubs made in the USA
Hand Laced in Germany
10 Years Rim Warranty (The German equivalent to Life Time)
Specifications:
Application: Revive = XC, Faction = AM, Union = Enduro
Wheel Size: 27,5" / 29"
Tires: Revive = 2.1" - 2.35", Faction = 2.1" - 2.5", Union = 2.35" - 2.8"
Number of Spokes: 32
Brake Type: 6-bolt disc
Front Hub: Industry 9 101 (Boost 110x15)
Rear Hub: Industry 9 101 (Boost 148x12)
Freehub: SRAM XD / Shimano Mirco Spline
Tubeless System: Tubeless Ready including Tape and Valve
Front Wheel Lacing Pattern: 2-cross
Rear Wheel Lacing Pattern: 2-cross (27.5 - 3-cross)
Spoke Type: Sapim Race
Leadtime:
We carry stock but also build those wheels on demand; non-stock wheels usually ship within 6 weeks.
Weights:
Revive:
MX - Hydra build with Race - 1545g
29" - Hydra build with Race - 1560g
Faction:
MX - Hydra build with Race - 1715g
29" - Hydra build with Race - 1740g
Union:
MX - Hydra build with Race - 1835g
29" - Hydra build with Race - 1860g
The Union Carbon Rim:
Purpose: Three main points went into the Union. We wanted a rim lighter than The Agent, with a lower radial stiffness than anything we'd made before and dramatic gain in impact resistance. With our new philosophy on layup design and these key points, we could achieve something awe-inspiring. The rims are for Enduro Racing at the highest level and let you ride harder than ever before. If you have ever had doubts about carbon rims, then look no further than the Union.
10 Year Warranty:
If you break a rim while riding, you'll get a new one. Period. It is that simple.
NO rim replacement cost (We charge only for shipping)
NO hidden fine-print
10 Years Support (The German equivalent to Life Time)
Ride the industry's best carbon rims and worry no more.
In case you destroyed your rims in a nonriding scenario, we will offer you a crash replacement? Go to your specialist dealer or get in touch with us, and we will create an offer that will get you back on the bike quickly at a minimal cost.
Industry 9 Hubs:
All of our We Are One - Revolution wheelsets are built with Industry 9 hubs and are always default 32 hole hubs.
1/1
Confident and capable of anything yet budget-friendly, the 1/1 hub stays true to Industry Nine's performance heritage. Featuring a dual phased-pawl drive mechanism accomplishing 90 POE and 4° engagement by way of a six pawl driver and 45 tooth driver, 1/1 takes a no-nonsense approach and welcomes you to Industry Nine.
Hydra
Hydra Classic mountain hubs full of features every rider will appreciate, such as revolutionary 0.52° engagement, generously low weights, and an intuitive layout that you can service without any special tools. Our range boasts a universe of standard options in axle fit, spoke hole drillings, disc rotor mounting, freehub bodies, and colors.
Sapim Spokes:
All of our We Are One - Revolution wheelsets are laced with 32 Sapim Spokes.
Race
The Sapim Race is a very popular double butted spoke. Build up tension is easy—less torsion and not as elastic as the Laser spokes are the key points. The Race provides a better shock absorption thanks to a thinner middle section than non-butted spokes. Dealers say about this traditional spoke: "Never change a winning team"
CX-Ray
If you like to save some weight, the CX-Ray is for you. It still receives one of the best results in fatigue testing of any spoke. Its unique strength and flexibility make the CX-Ray suitable for most bicycle disciplines. Special alloy treatment and sophisticated production make this all possible. The CX-Ray fits in all standard hub holes.