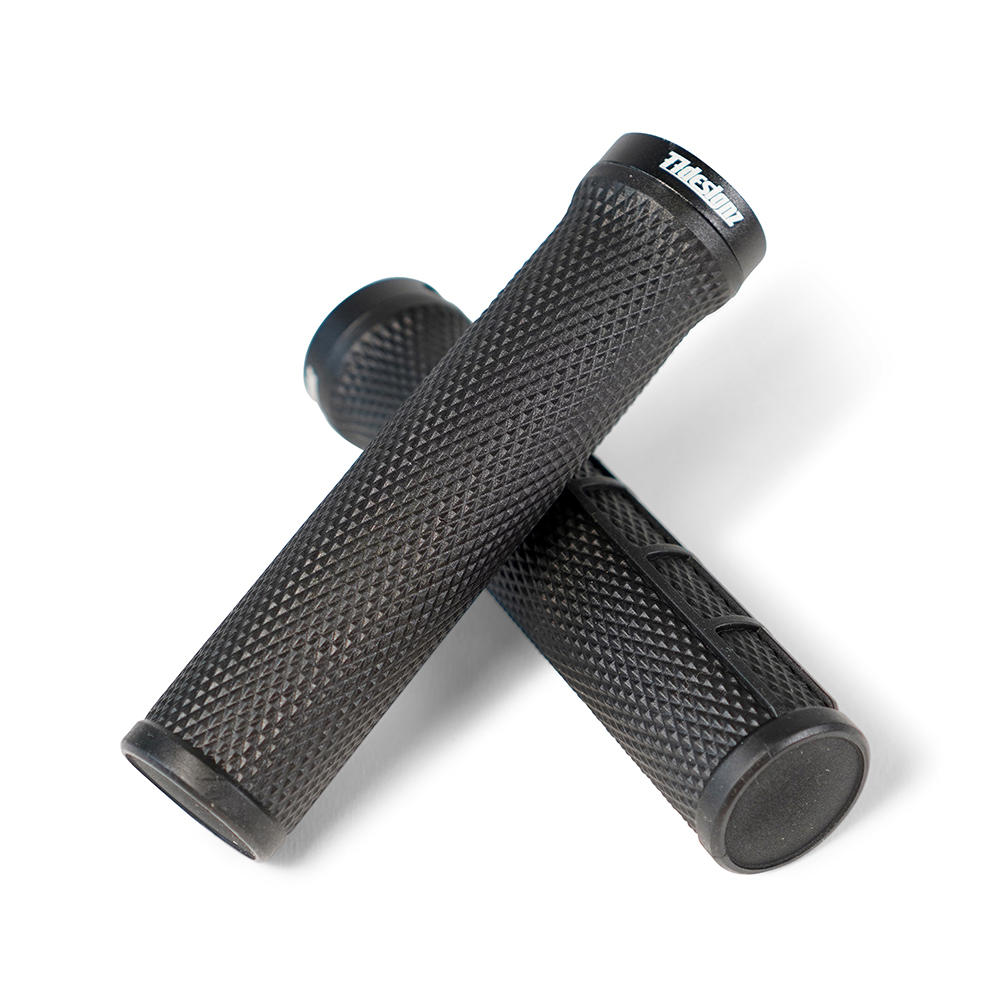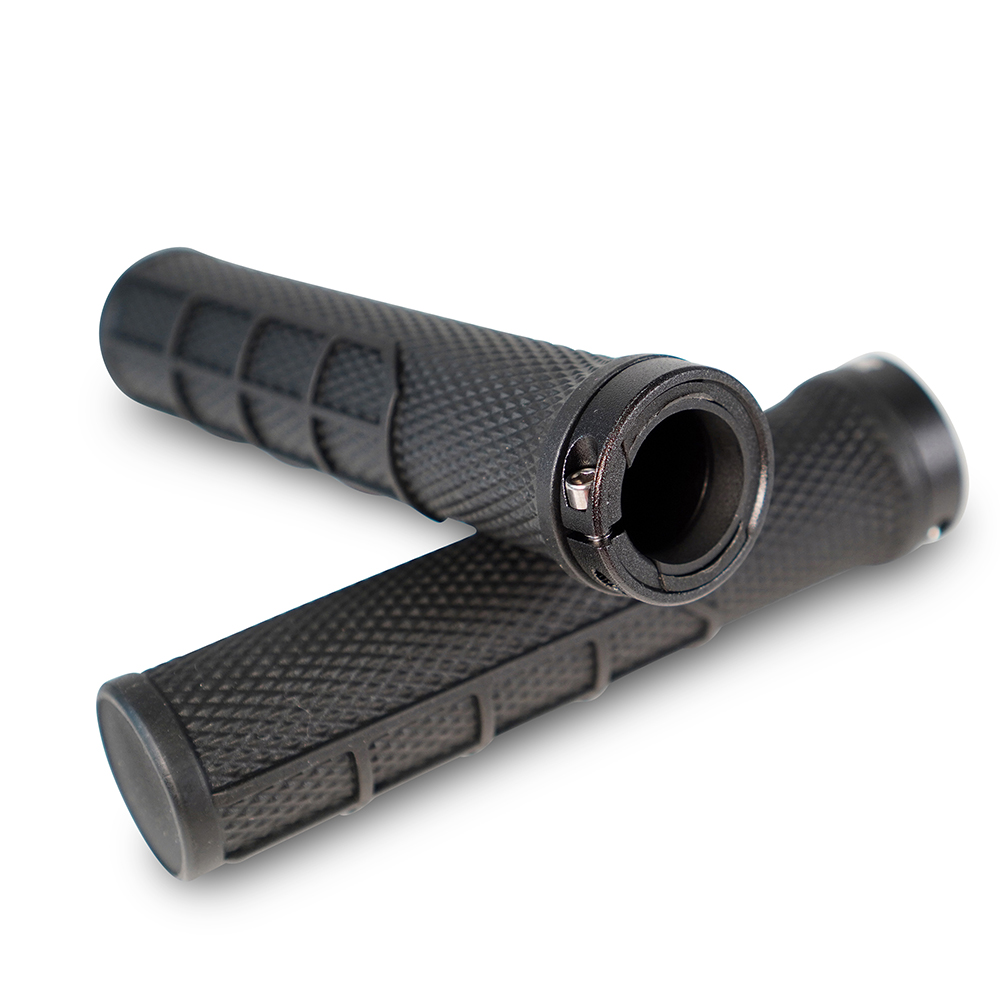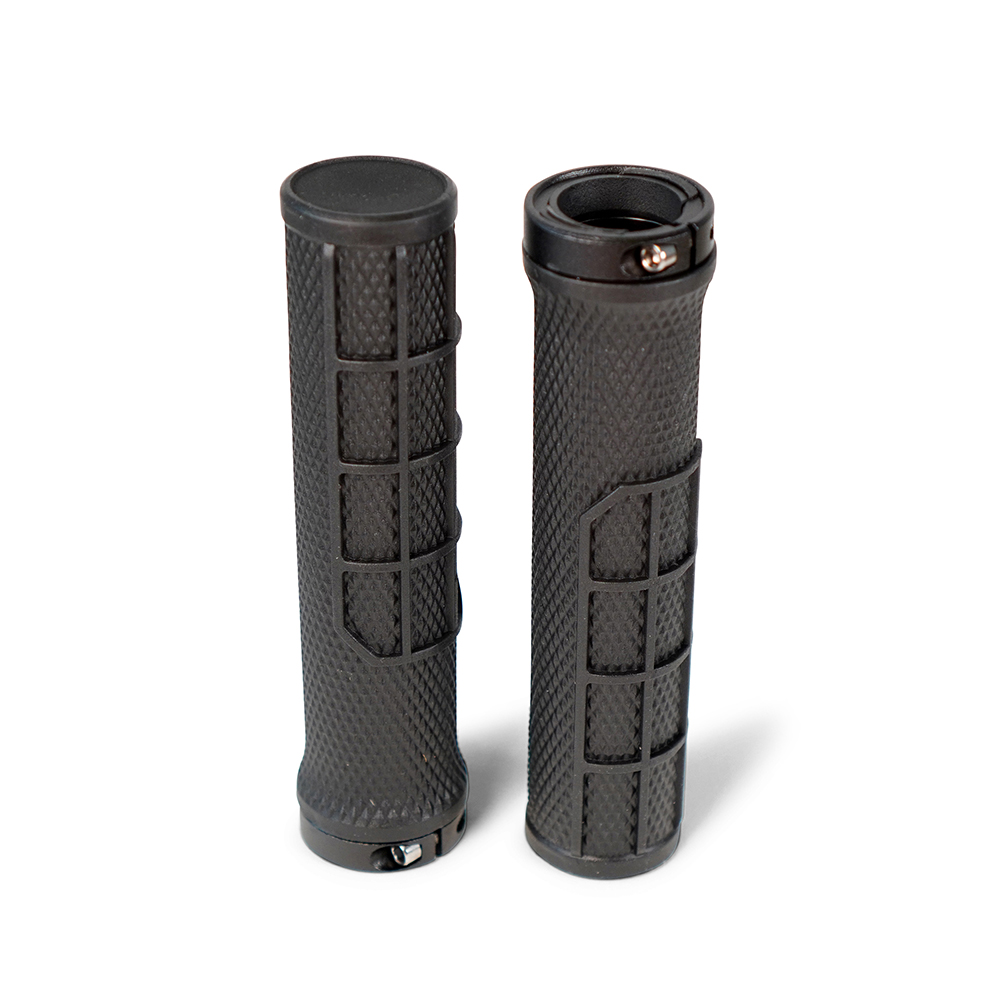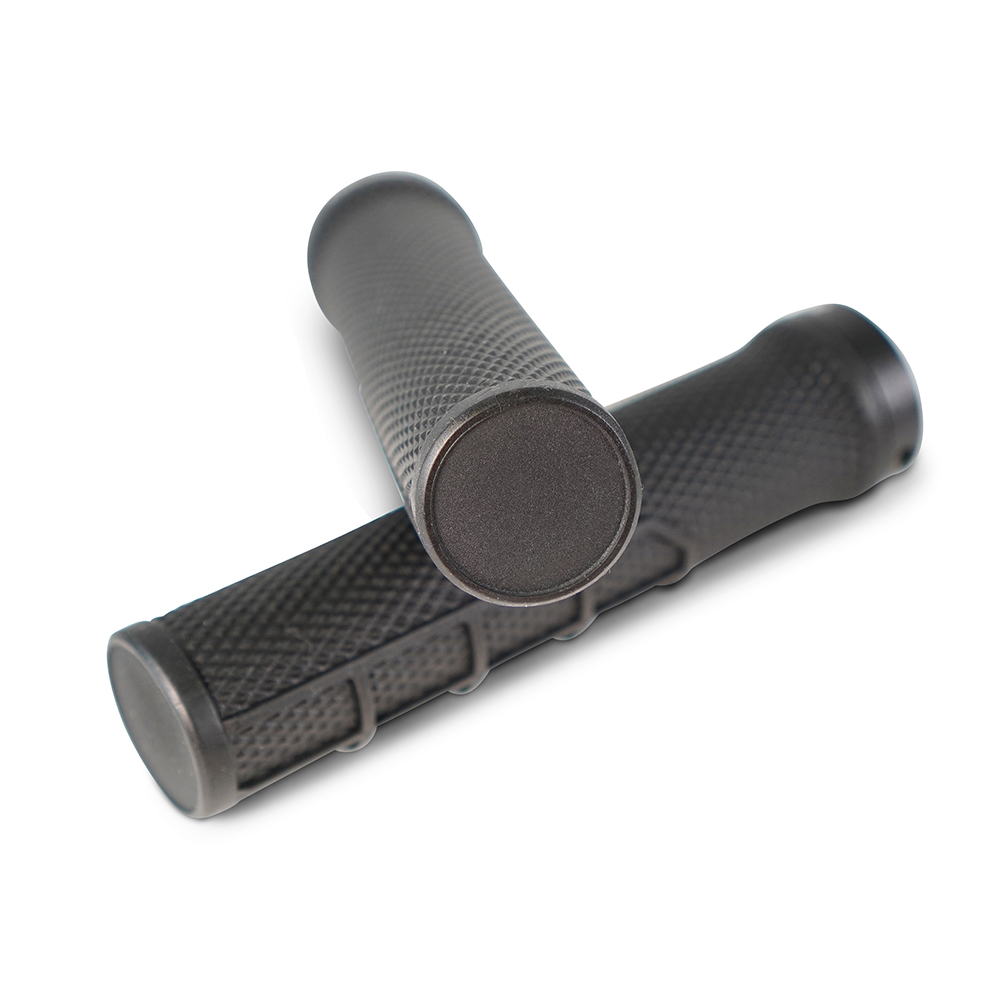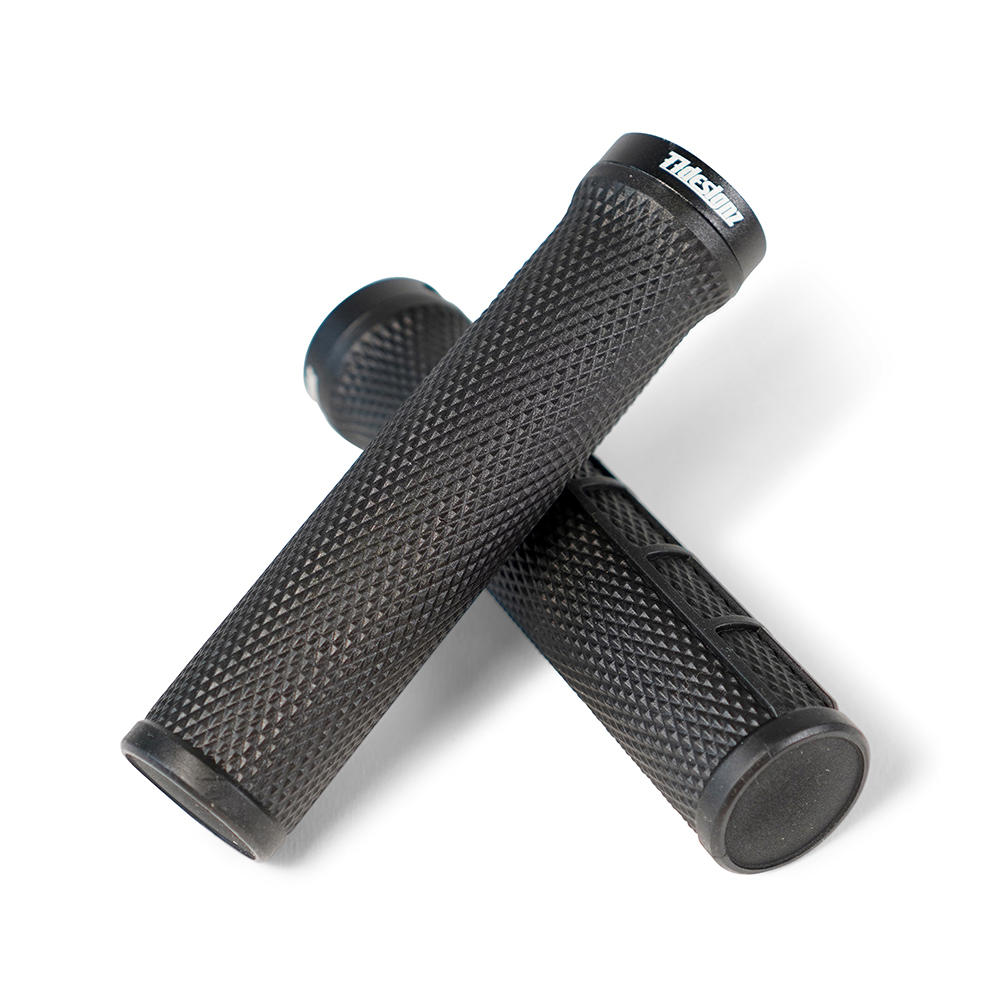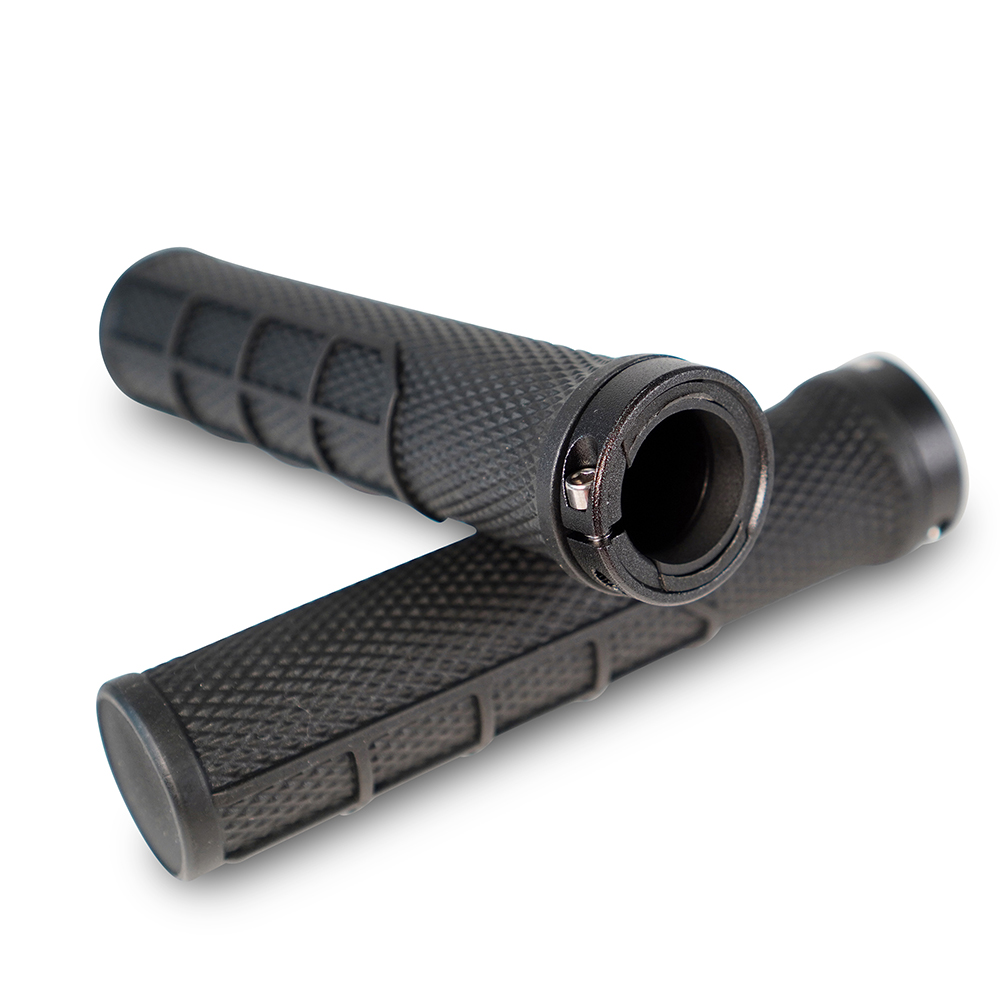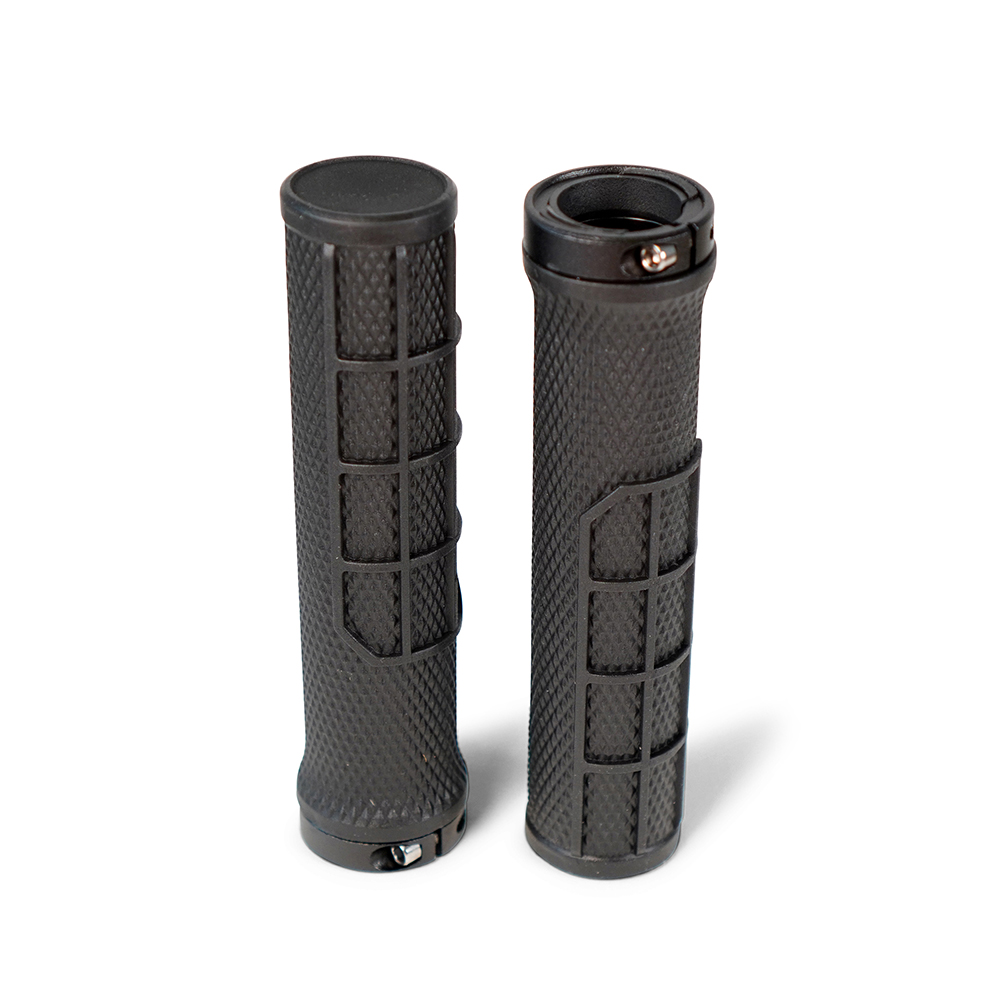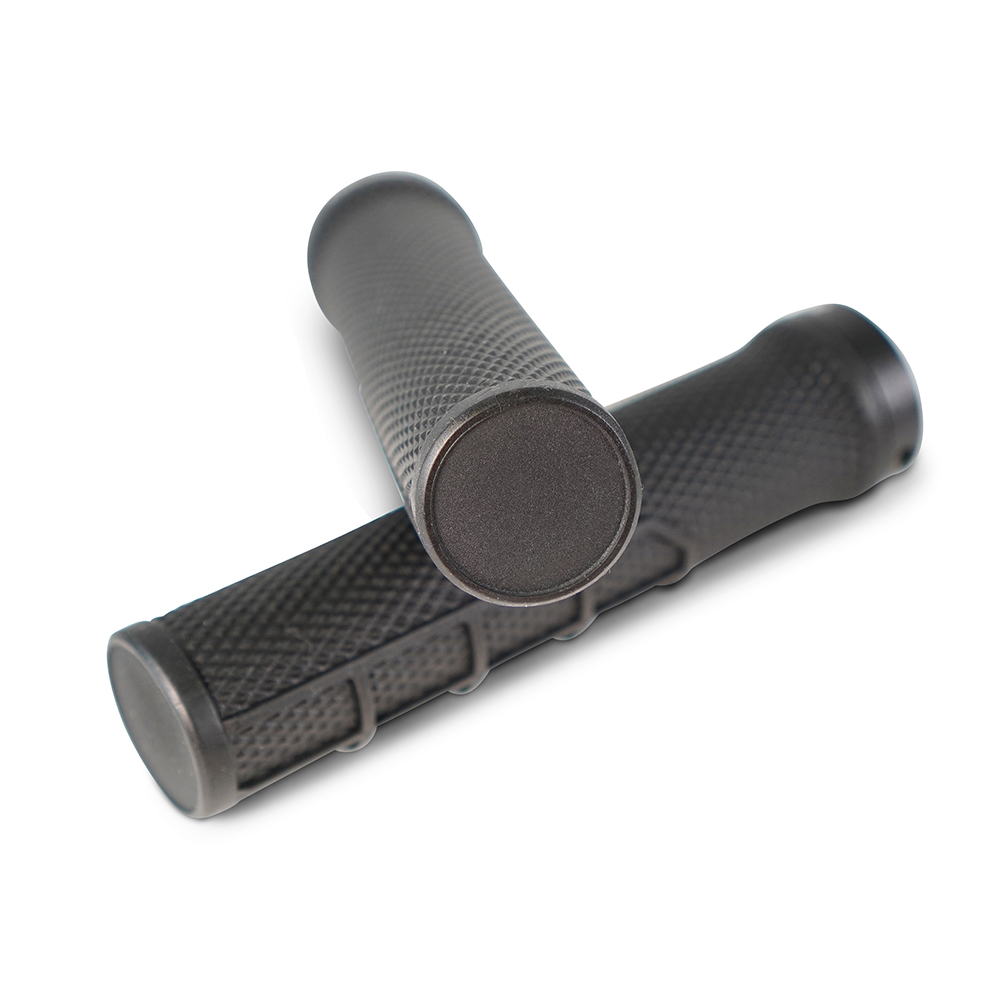 Available, delivery time 1-3 Business Days in Germany
Product information "Grip 135x22 Black"
Die leichten 77designz-Griffe bieten durch das Motocross-inspirierte Griffmuster bei jeder Art des Mountainbikens besten Halt und hohen Komfort. Durch die Einzelklemmen auf der Innenseite haben sie eine breitere Grifffläche und schaffen dadurch Platz für verschiedene Griffpositionen. Die geschlossene Außenseite macht die Lenkerdendkappe überflüssig und bietet die gleiche Sicherheit.
Eigenschaften:
Motocross-inspiriertes Griffmuster für aggressives Fahren
Längere Griffflächen ermöglichen unterschiedliche Handablagen
Einzelklemmendesign für weniger Gewicht und mehr Komfort
An der Außenseite geschlossen macht Lenkerendkappen unnötig
Specs:
Material: PP / TPR
Klemmung: Einzelne Aluminiumklemme
Größe: ID 22,2 mm x AD 30 mm x L 135 mm
Farbe: Schwarz
Gewicht: 104 Gramm
---
just excellent in terme of
just excellent in terme of grip and sensation
Für mich meine neuen Lieblingsgriffe
Hab mich sofort in die Griffe verliebt als ich sie aus der coolen Verpackung geholt habe. Die Passform sowie die Klemmung ist super und das Design auch erste Sahne. Werde wohl nur noch diese Griffe bestellen wenn ich mal neue brauch.
Liegt super in der Hand, angenehmer Durchmesser und top Grip!
Simple , Nice , comfy .... can't ask more for a grip pair :white_check_mark:
Die Griffe sind von der Sache her super und bieten eine wirklich breite Auflage für die Hand, würde die mir aber in einem etwas größerem Durchmesser wünschen. Würde dann mit meinen großen Händen (10-11) mehr Kräfte regulieren können.