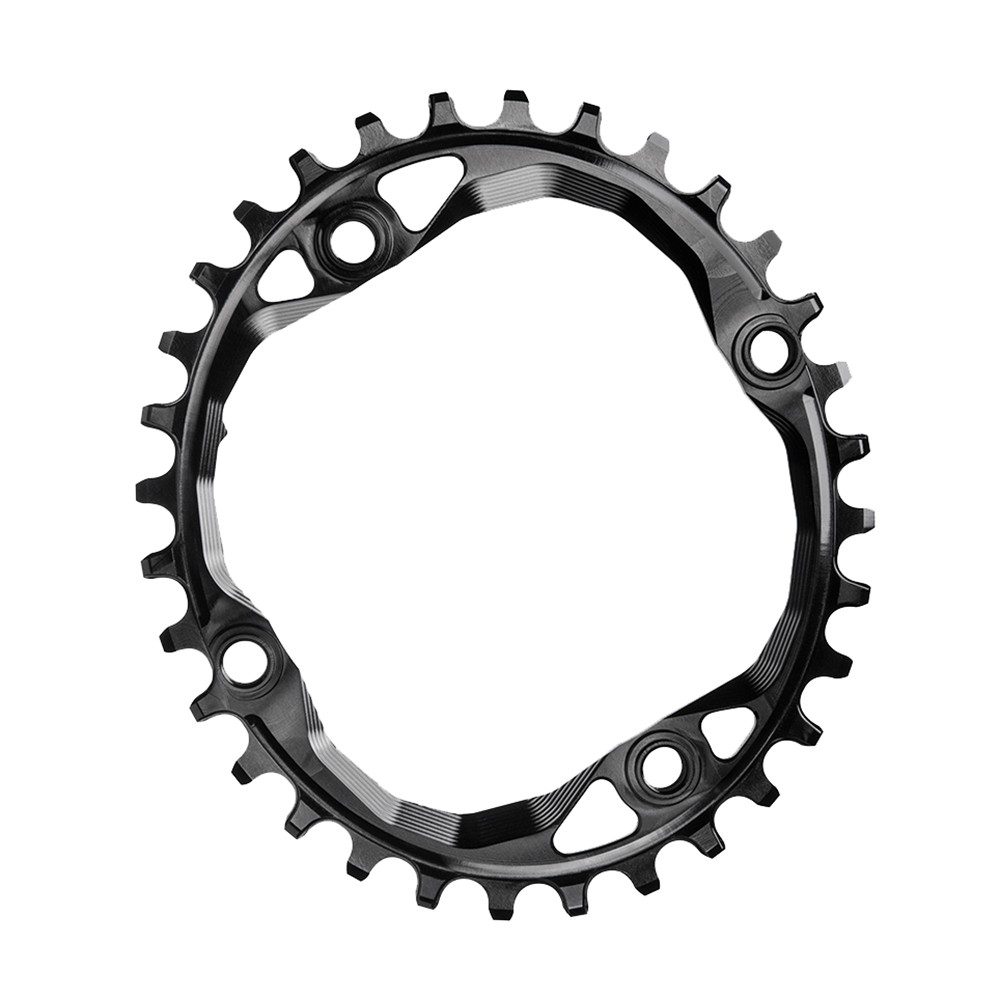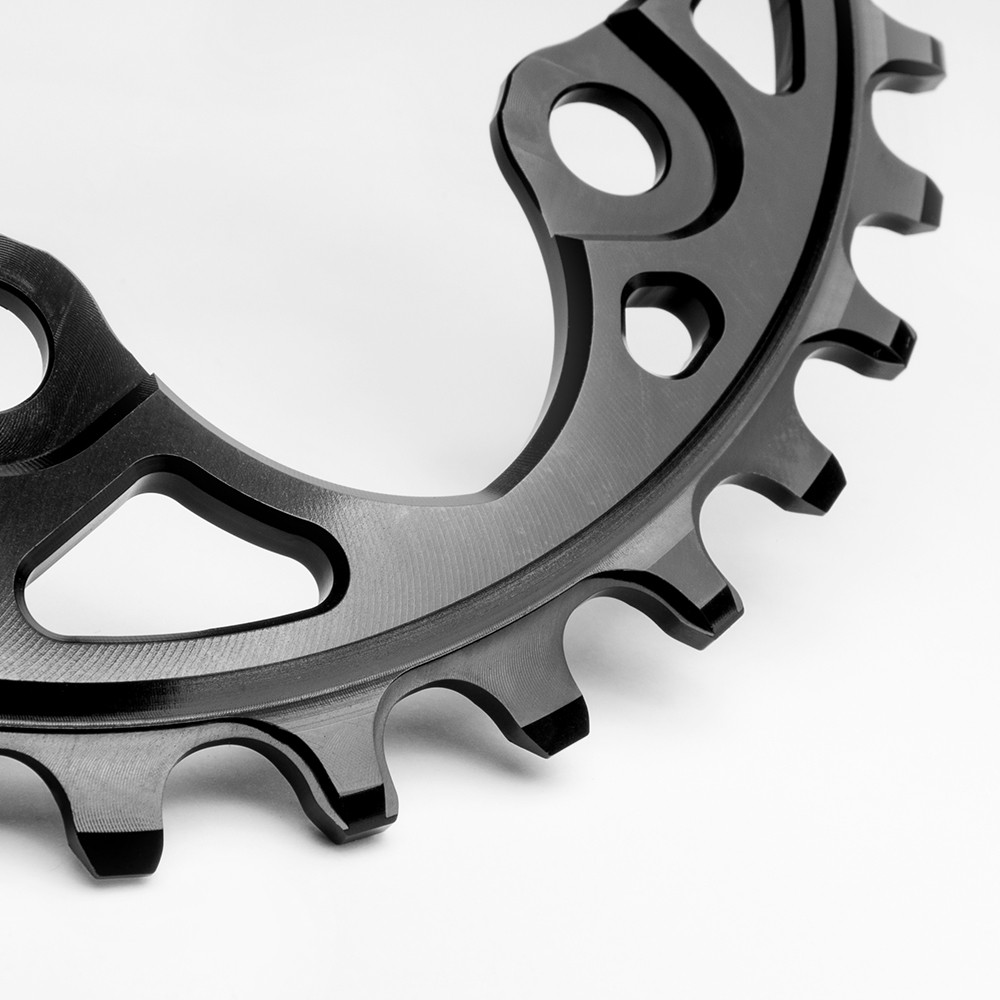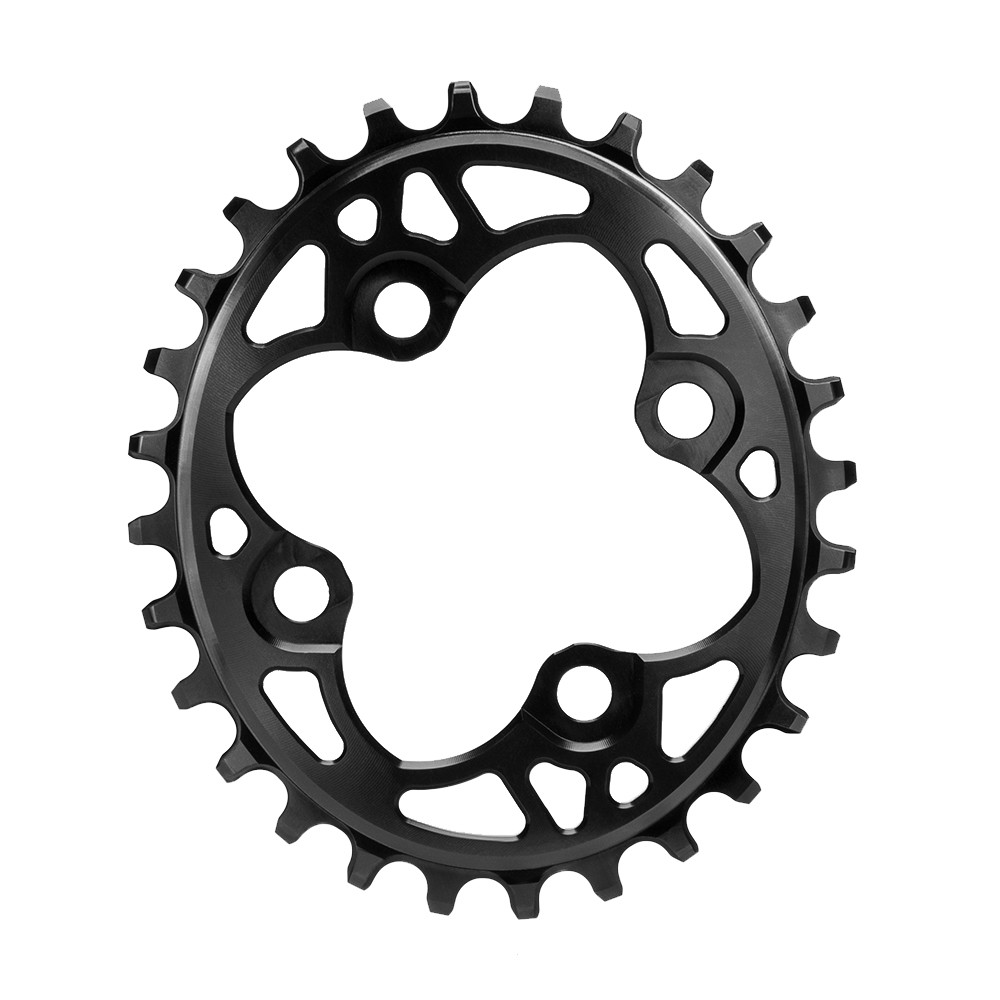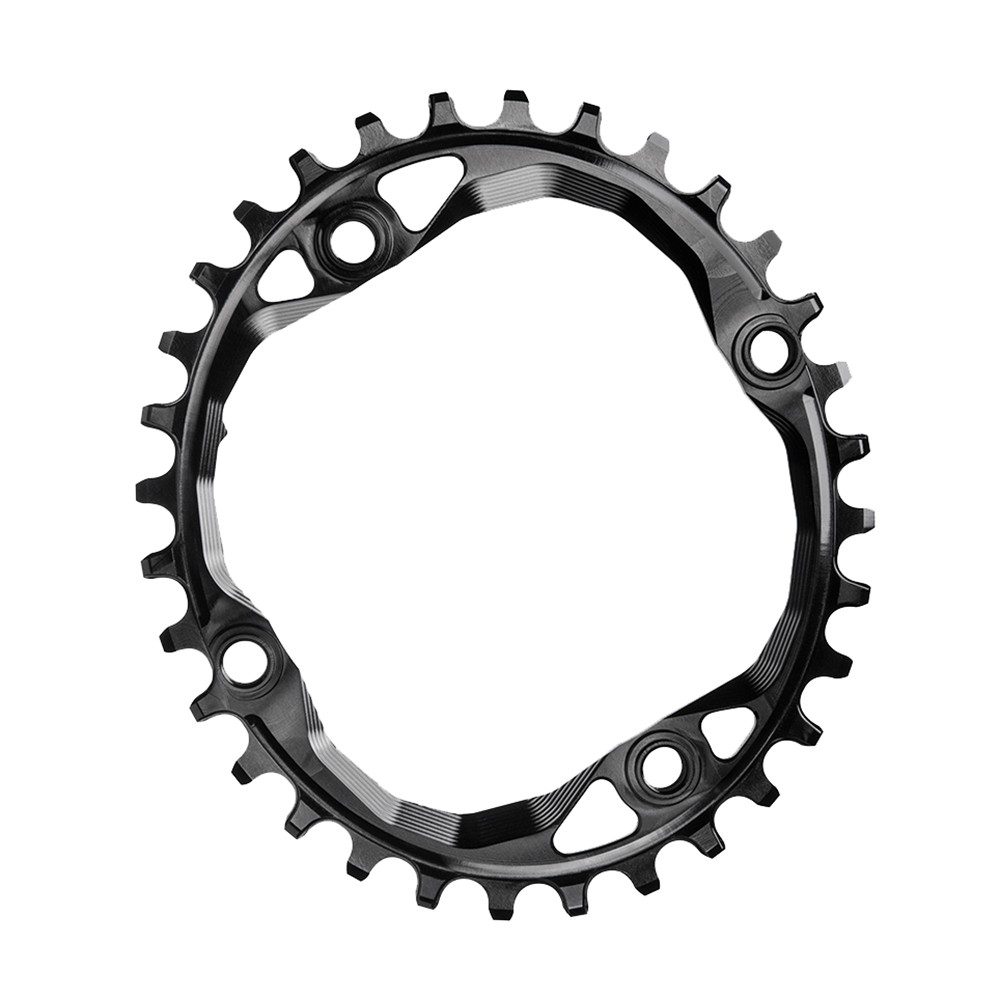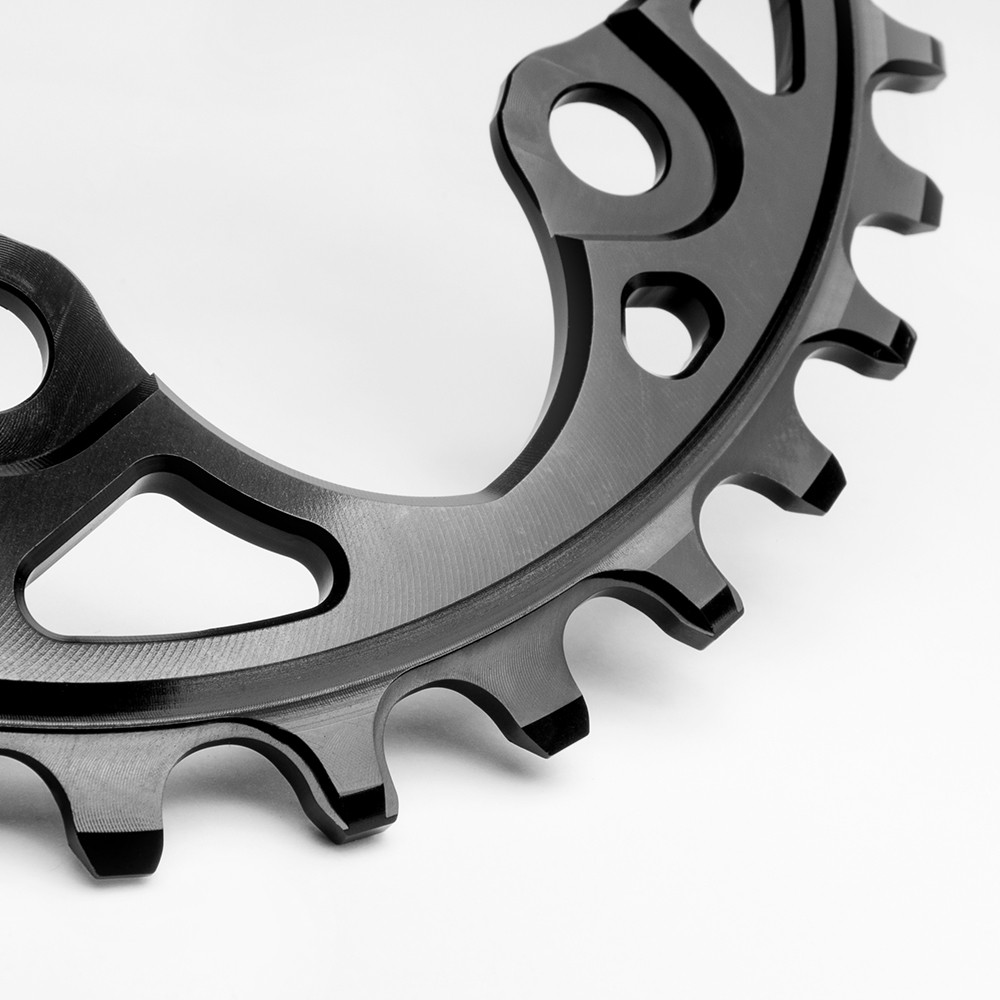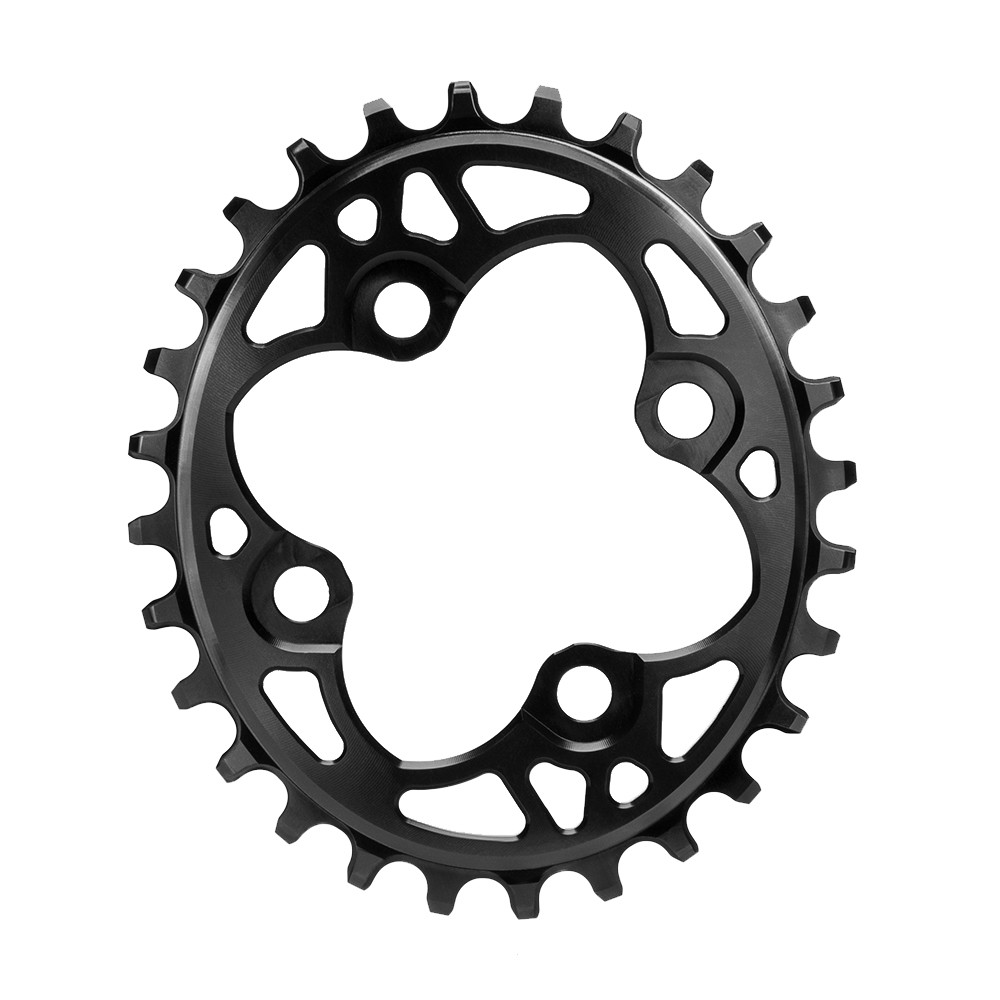 Manufacturer:
absoluteBLACK
Product information "OVAL 104 & 64BCD N/W CHAINRING"
Absolute Black Premium 1X 104 & 64 bcd oval traction chainrings are designed for any cranks that use 104bcd mounting interface. This is the most common mounting standard for Shimano and other 4 arm cranks.
The sizes 28-32T are not compatible with the Oval Guide. The spider would collide with the chain guide.
FEATURES:
Finest design to provide excellent weight to strength ratio
One of a kind special oval shape (Patent Pending)
Greatly improves traction and climbing abilities
Unique Patent Pending alternate wide and narrow teeth profiles to keep your chain in place for minimum 12 months!
Special 3D teeth machining for ultimate mud relief decrease wear and noise dramatically
They save weight because they don't need the spider and chainring bolts.
The ability of installation of a smaller ring sizes that can't be mounted on regular spider.
Superb quality and great look.
You will ride faster using ovals. If you keep using round ring then others will get quicker.
You will not "feel" the oval shape at all
Reduces stress on knees
We mastered our oval chainrings to perfection, so you can get best possible advantage from the oval/elliptical shape.
SPECS:
Size (Weight):
26T (35g) (64BCD) ,

28T (42g) (64BCD)

30T (36g) (104BCD) comes with special bolts and spacers

32T (41g), 34T (44g), 36T (53g) (104BCD)
Compatibility: All cranks with 4x 104BCD interface. That means Shimano XT / Zee / Deore / SLX / XTR, Race Face, FSA, E13 and many more. 9, 10, 11 & 12spd compatible
Material: CNC machined 7075 Txxx Aluminum. Long-lasting construction. Mud optimized.
Chainline: 28T (64bcd) - 46mm ; 30T - 48mm ; 32T - 48.5mm ; 34 and 36T - 50mm
Chain: 10 SPD / 11 SPD / 12 SPD
Ovality: Optimized to each size separately. Range: 10.2-14.4% and Timing of 110.5-116.3° after TDC (top dead center) Patent Pending
Color: BLACK
32T chainring has build-in 2mm spacers and threaded holes (M8x0.75) to accommodate this size on spider. Other sizes have regular 10mm holes.
30T chainring has build-in 2.5mm spacers and threaded holes (M8 / M5) to accommodate this size on spider. It also comes with bolts and spacers in the package: 2x M8 aluminium bolts T30 torx, 2x M5 steel bolts T25 torx and 2x eccentric spacers. This is a patent pending solution.
If you wish to check for frame clearance with new oval ring, below you can find measurement of biggest dimension of the oval (tip to tip of tooth): 26T: 118mm ; 28T: 127mm ; 30T: 134mm ; 32T: 143mm ; 34T: 151mm