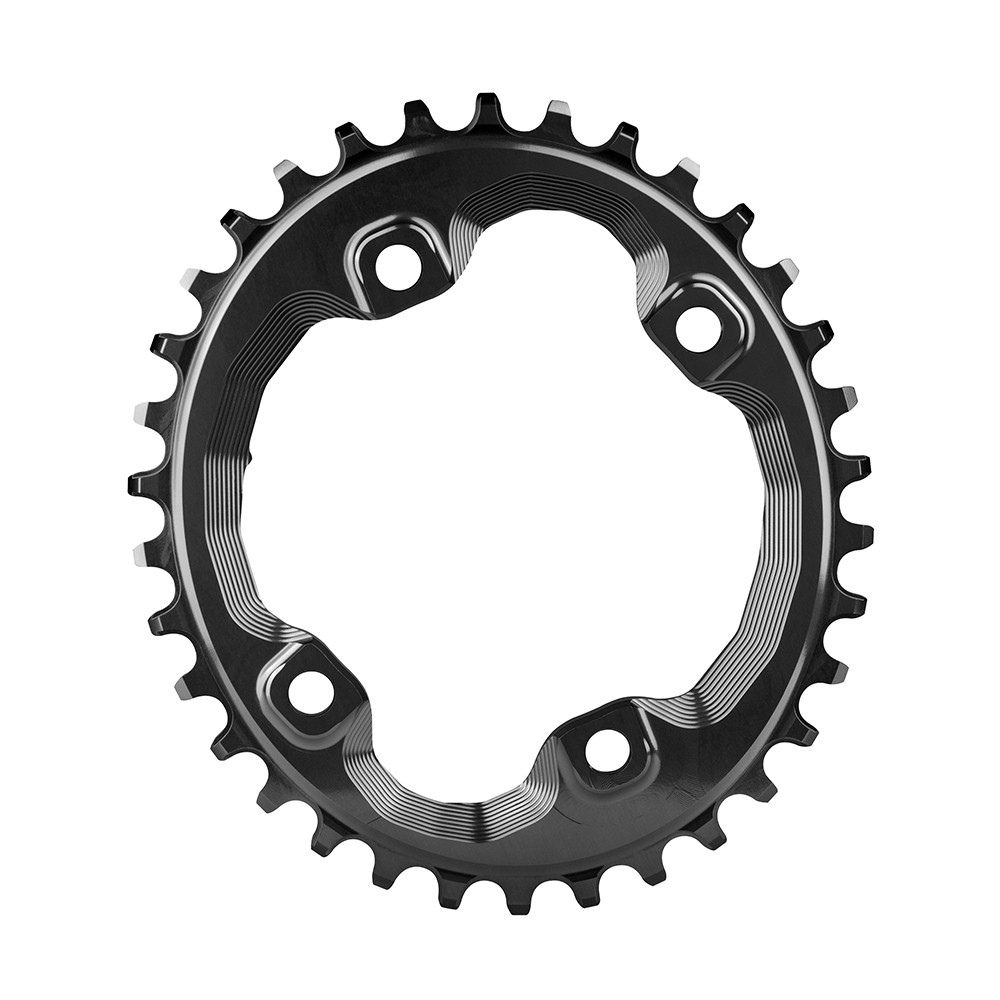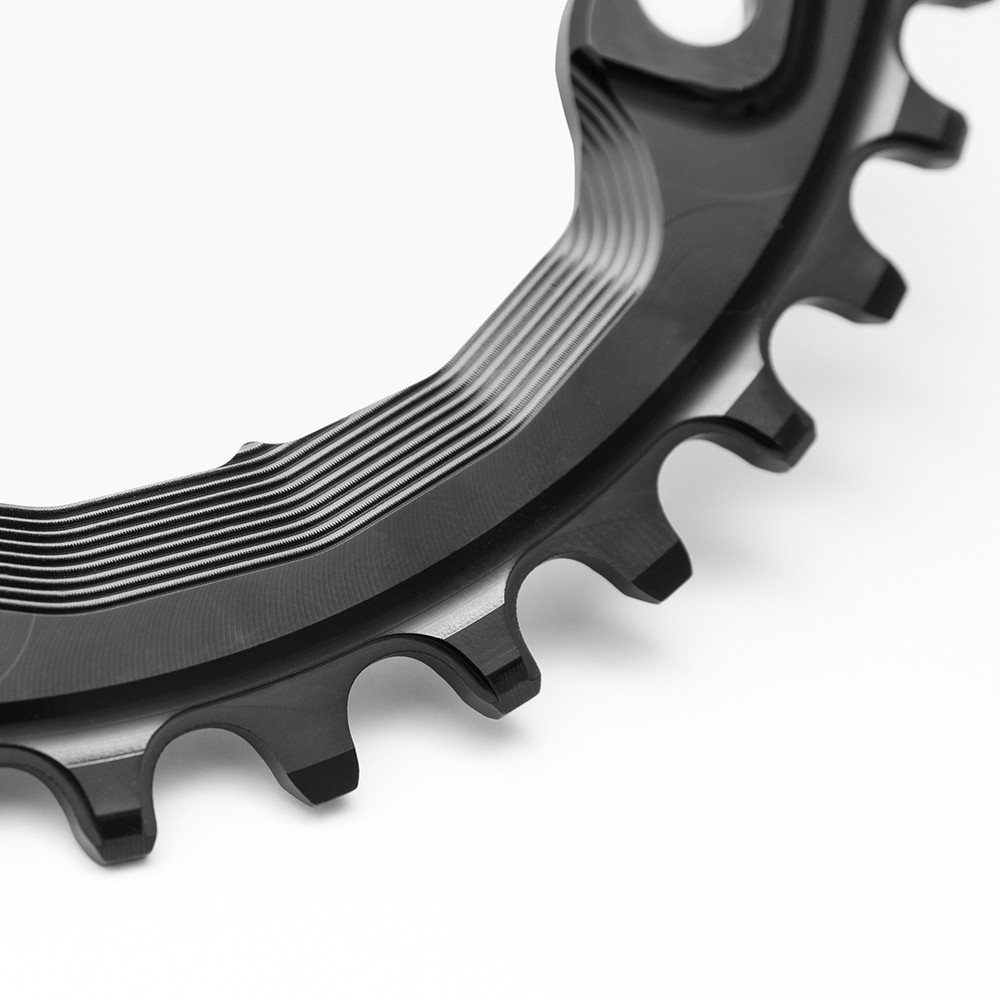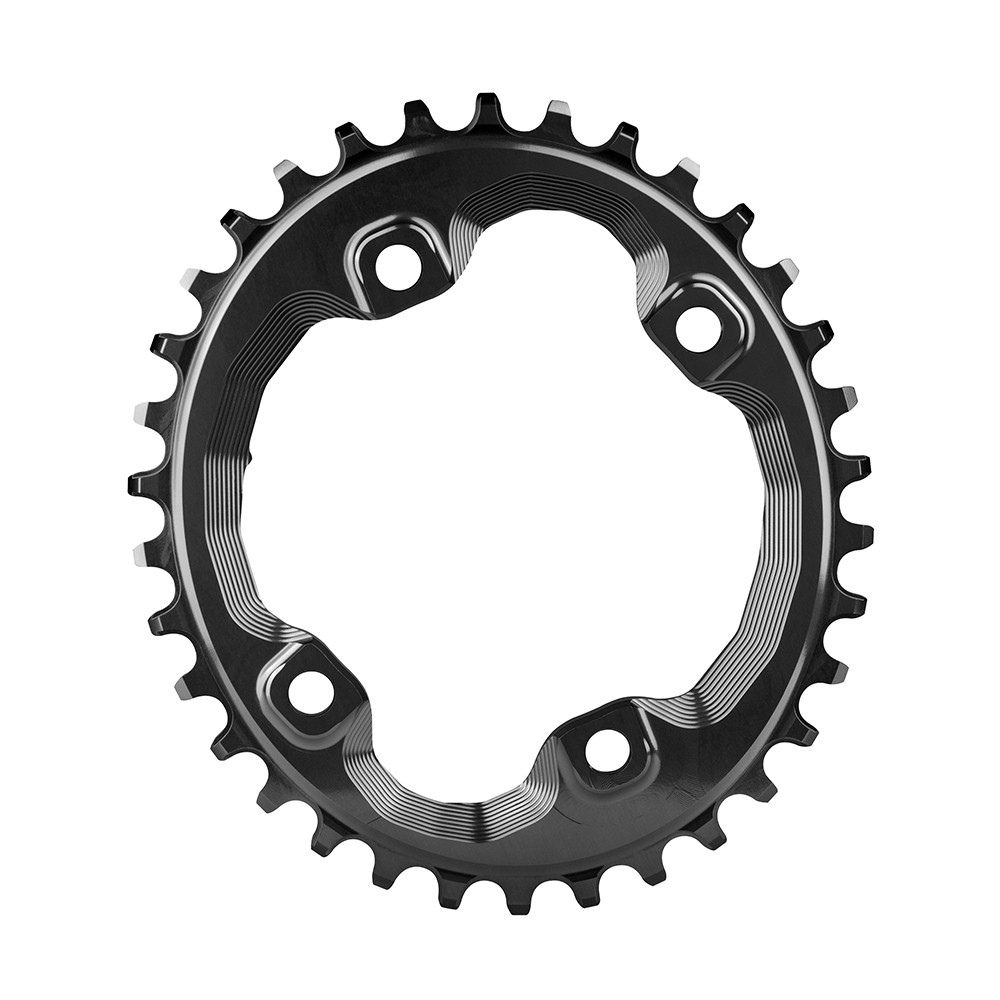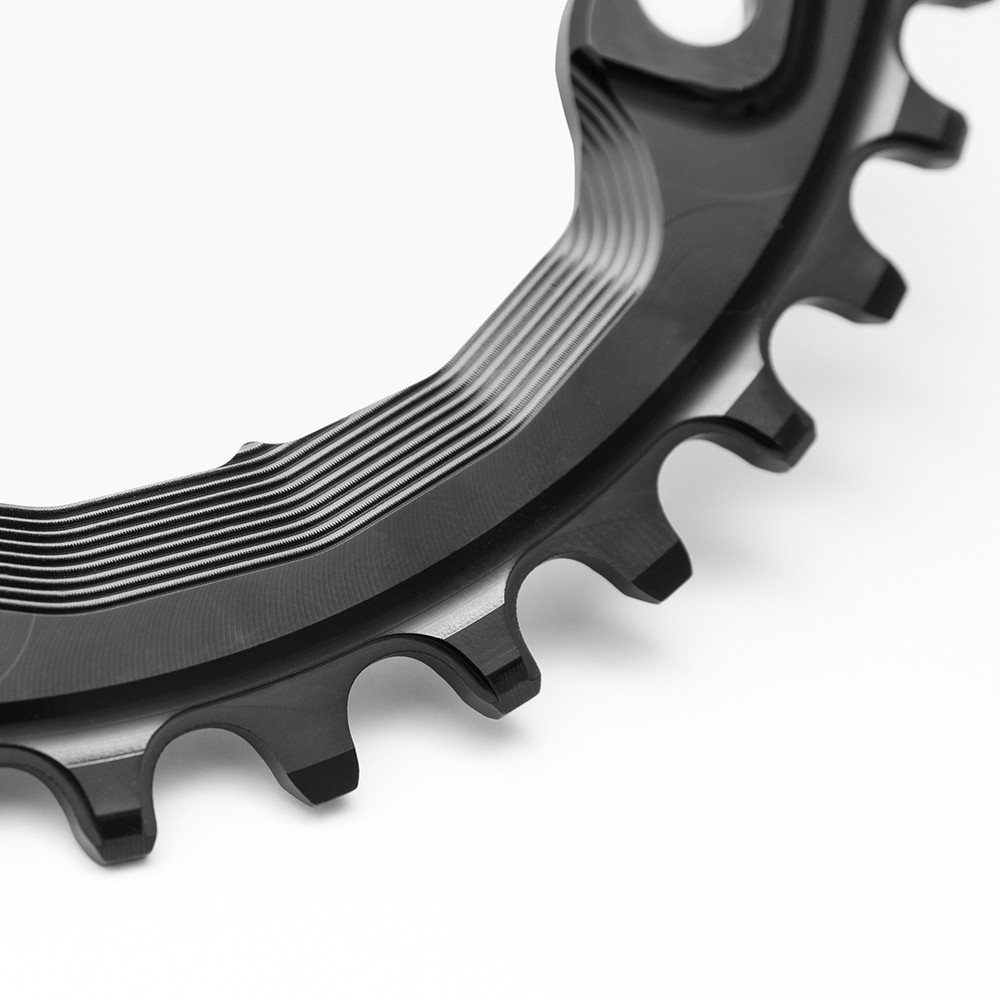 Manufacturer:
absoluteBLACK
Product information "OVAL CHAINRING FOR SHIMANO 96BCD XT M8000 / SLX M7000 N/W"
The Premium 1X Oval 96BCD narrow wide chainring is designed for Shimano XT M8000, SLX M7000, M5100 & MT700 1x or 2x cranks Only. These chainrings fit Boost and non-boost bikes as correct offset is realized by the crank spider itself, not chainring. Bolts included.


Oval chainrings mastered to perfection, so you can get best possible advantage from the oval/elliptical shape.
Finest design to provide excellent weight to strength ratio
One of a kind special oval shape (Patent Pending)
Greatly improves traction and climbing abilities
Unique Patent Pending narrow-wide teeth profiles to keep your chain in place for minimum 12 months!
Special 3D teeth machining for ultimate mud relief decrease wear and noise dramatically
Superb quality and great look.
You will ride faster using ovals. If you keep using round ring then others will get quicker.
You will not "feel" the oval shape at all
Reduces stress on knees
SPECS
Size (Mass +/-1g)
30T: 44 g
32T: 50 g
34T: 60 g
Compatibility: Fits Shimano XT M8000, SLX M7000, MT700 and Deore M6000, M5100 & M4100 cranksets 1X and 2X only. 9, 10, 11 and 12spd Eagle compatible. Boost and non-boost
Chainline: Dependent on the crank model (1 or B1/B2). Every crank model has different axle length, but same chainrings.

Chain: 9, 10, 11 and 12spd Eagle

Ovality: Optimized to each size separately. Range: 10.2-14.4% and Timing of 110.5-116.3° after TDC (top dead center) Patent Pending
All 3 sizes have built-in standoffs to provide the ideal 1X chainline.
Use the stock Shimano M8 chainring bolts that come with crank.

---
How to mount the Oval chainring:
There is a small mark (triangle shaped) on the inner circumference of the chainring. This mark Must sit behind the crank arm. Mounting procedure is identical for SLX and XT cranks.