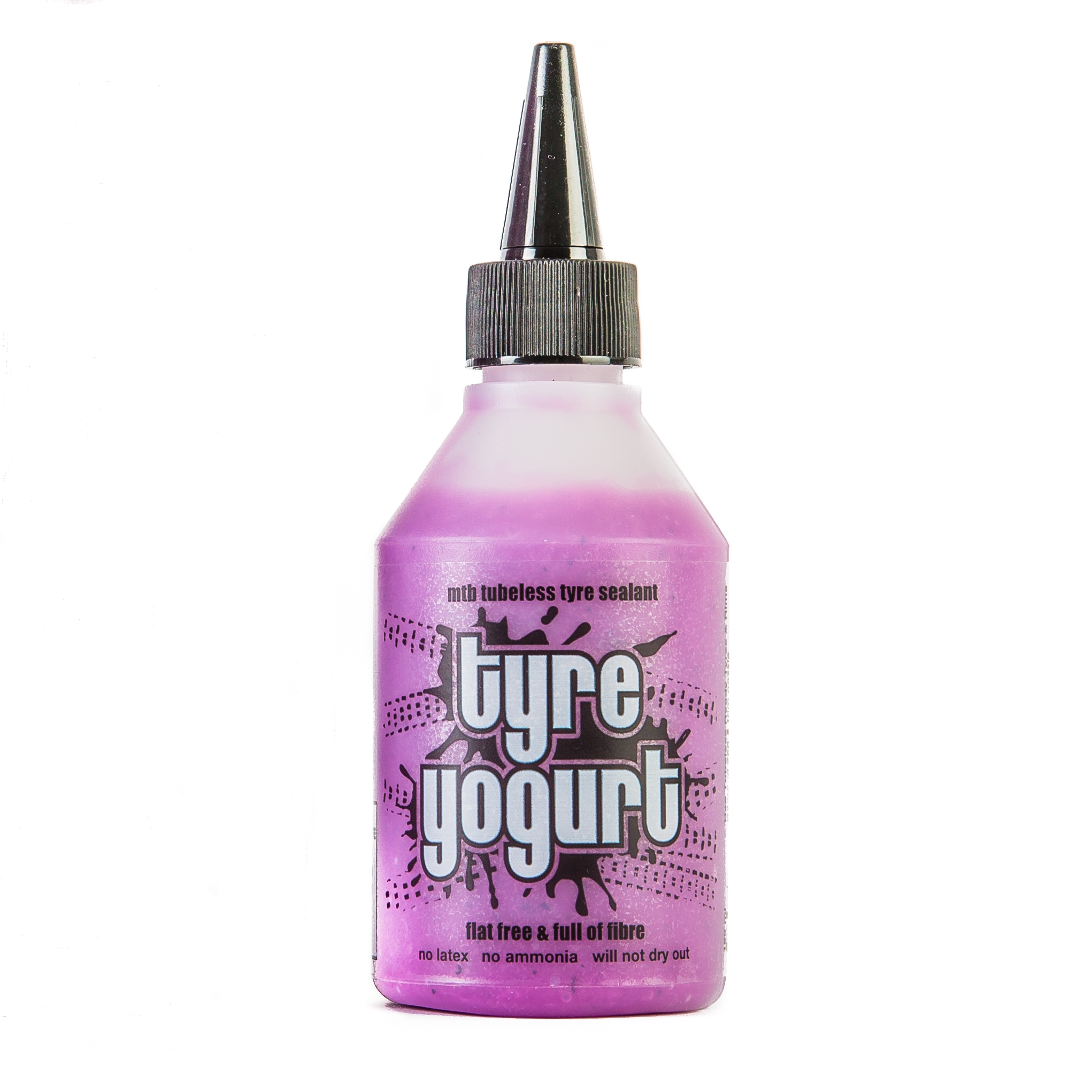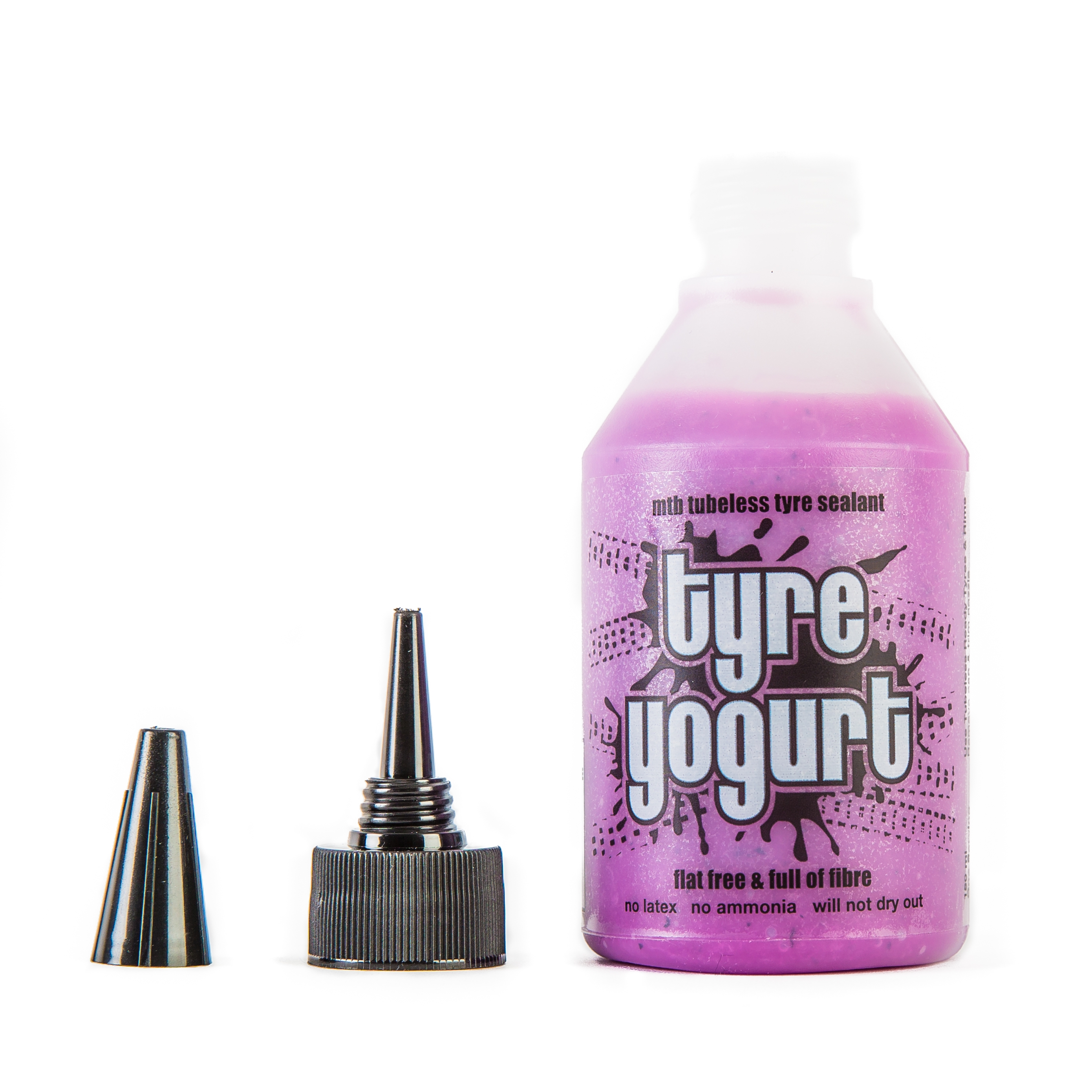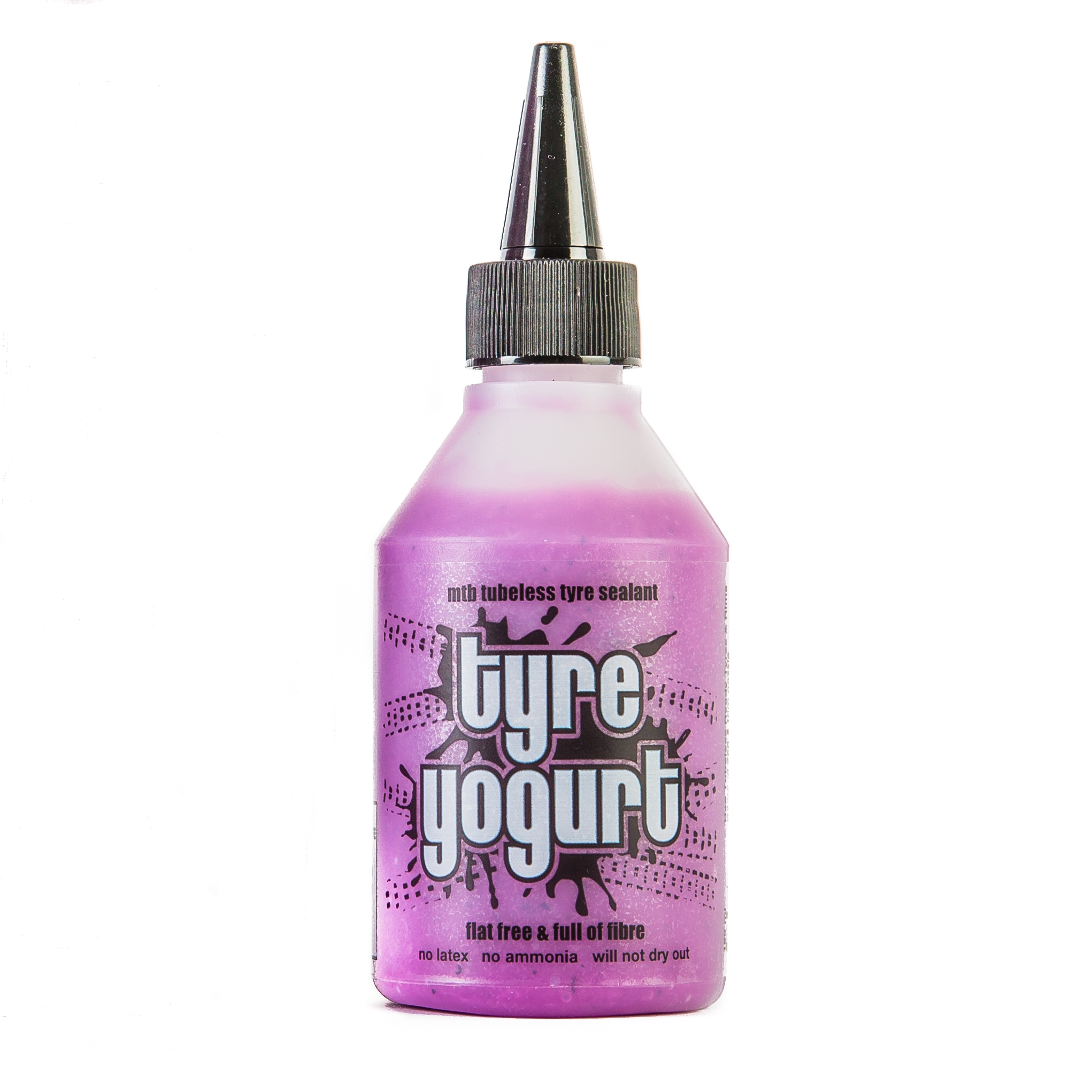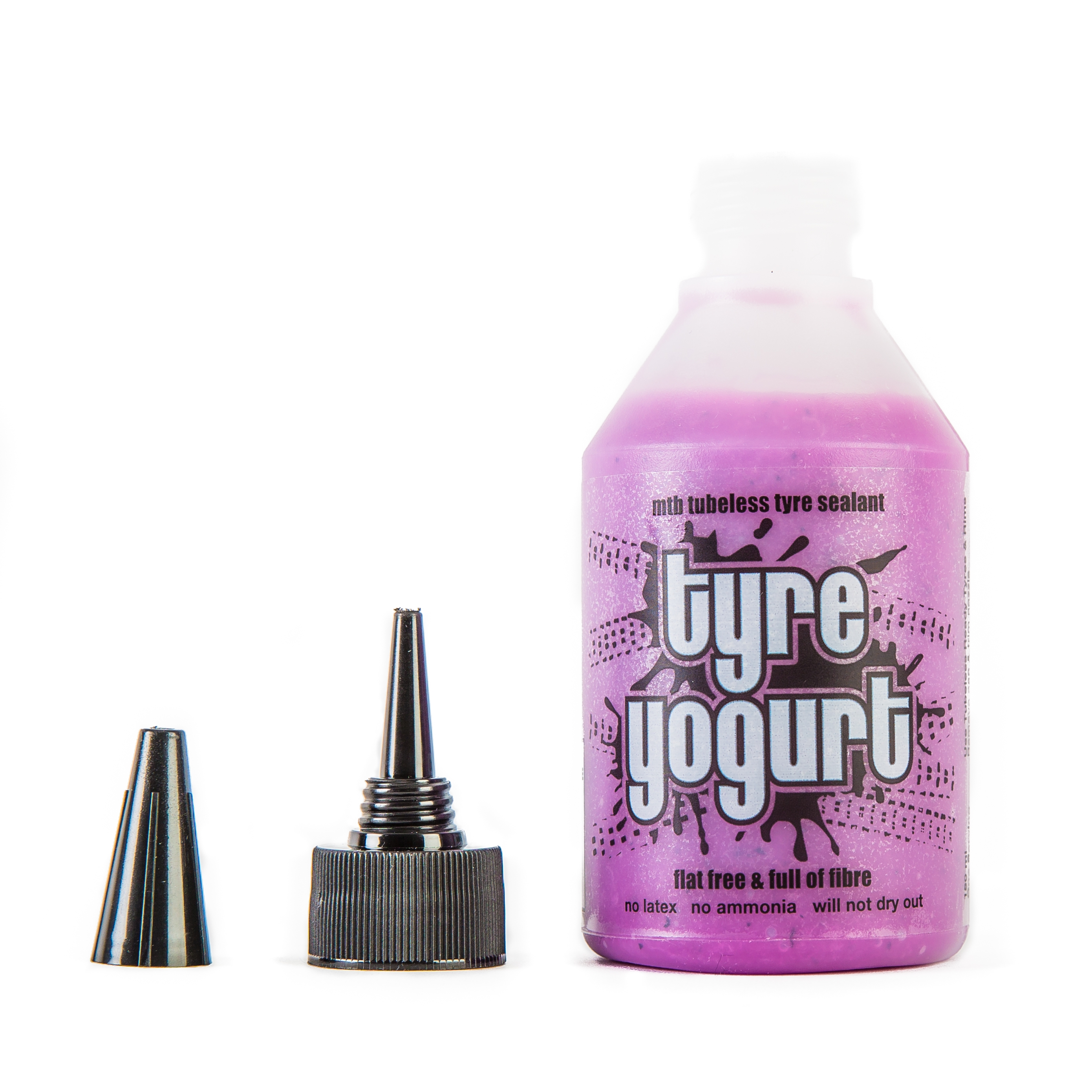 No longer available or currently not available.
Manufacturer:
Tyre Yogurt
Product information "Tyre Yogurt"
Works only with real Tubeless Tires!
Tyre Yoghurt seals punctures & prevents flats in tubeless MTB tyres. Tyre Yogurt MTB Sealant will not separate, clump or dry out. It contains no latex, or ammonia, is water washable, non toxic & the "Flat Free & Full of Fibre" tech seals up to 6mm cuts in MTB tubeless tyres.
Features:
Seals 6mm punctures
No latex
No ammonia
Will not dry out
Will not separate
Non-corrosive
Non-toxic
Water washable
How does it work?
When a puncture occurs, the air in the tyre forces the millions of fibers and fillers in Tyre Yogurt into the hole. This forms a flexible plug that prevents further air loss. As the liquid is not part of the sealing process, we do not have to use latex. We use a liquid that will not dry out, separate or clump together so it will never block your valves.
How to use it:
Use Tubeless Ready Tyres & Rims
Remove cap & trim nozzle
Add a blob of Tyre Yogurt around valve seal
Dry seat tyre without sealant
Deflate tyre, pop the bead & pour 120-150ml of Tyre Yogurt into the tyre or directly through the valve
Re-seat tyre & inflate with a track pump or compressor
Spin & bounce wheel a few times
You are now...
"Flat Free & Full of Fibre"


FAQ:
Is Tyre Yogurt a sealant milk?
Tyre yogurt, is not sealant milk, as it just does not dry out; it will always bleed slightly it is a puncture protection.
Can I also use Tire Yogurt for CX or Road?
No, Tire Yogurt is developed for mountain bikes only, a version for higher air pressures is in the development.
Inhalt (ml):

150 ml

, 500 ml