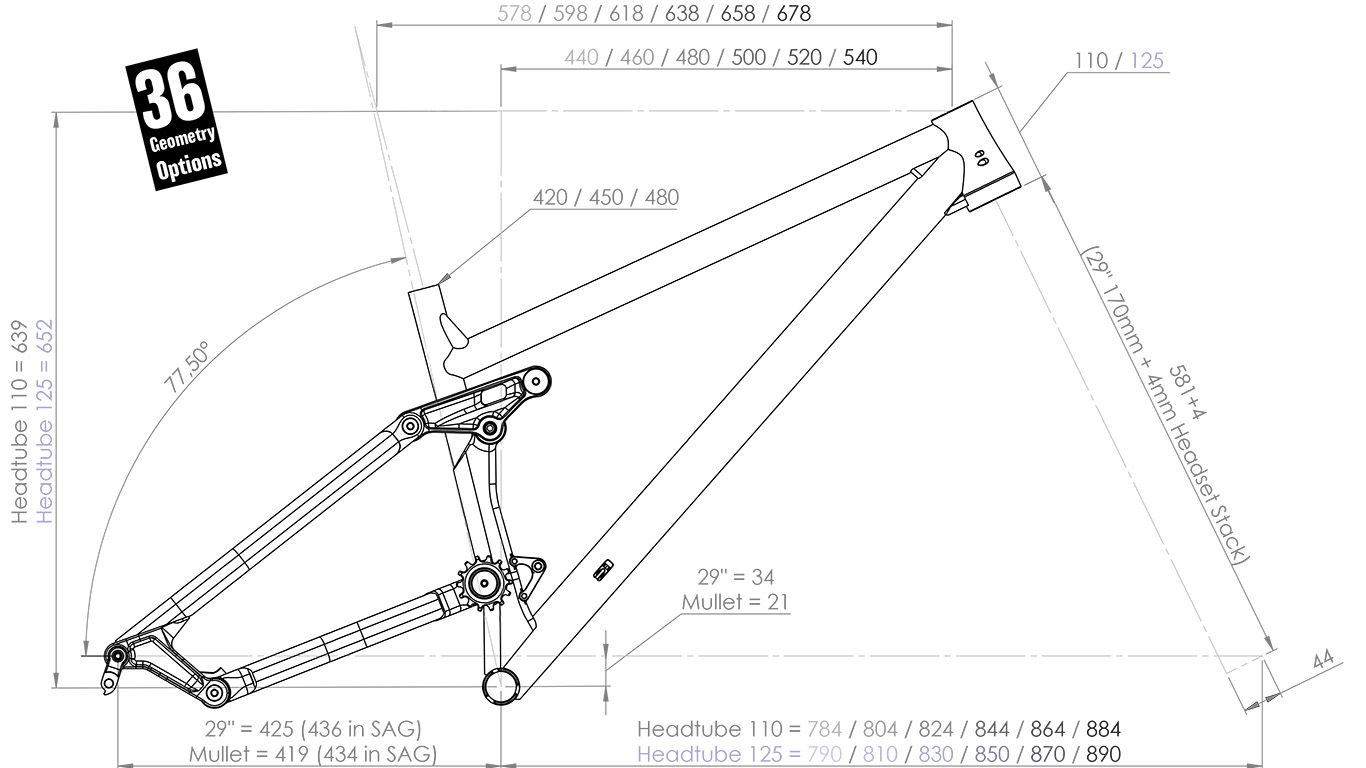 Available in 60 days, delivery time 1-3 weeks
Product information "Kavenz VHP16 V5 Batch 5"
Please read: First order your equipment package and the surface finish here. After we have received your order, we will contact you to discuss your custom properties. Reach, seat tube length, head tube, rear-wheel size, sticker color, RAL color, and your weight, which we need to design the damper tune and the spring stiffness. (Changes to these parameters remain partially adaptable until welding takes place.)
The Frame:
The
KAVENZ VHP16
is designed to make you
faster
. The Kinematics are engineered to outperform your competition. The customized geometry is meant to fit you like a tailored suit, and the custom paint options are offered to match your style.
Join us now!
Find all the information about the frame on
Kavenz.com
.
The frame comes including:
Custom Geometry
Idler Pulley 14T
77designz Chainguide
Boost Thru-Axle with removable Lever
77designz Seatclamp
Anti Rattle Tube for Internal Cables
Tape for Chainstay
PM 203 Adapter
Warranty:
Your frame is covered by our standard 5 Year Warranty. Please note that the Warranty only applies for the frame and not for additional parts like shock, fork, a dropper post, etc.


Risks:
If you spot an issue, then we might not be able to replace the part as fast as established brands can. But don´t worry we would never let you down, that´s a promise. Also lead time can be delayed as COVID 19 is not over jet and can still have impacts on supply chains.


Limited Right to Withdrawal:
Your right to withdrawal does not apply to contracts that relate to goods which have been manufactured in accordance with your specifications or which otherwise are clearly personalized. However, we allow you to withdraw from your order until the parts are going to be welded according to your specifications.
---
That's the best bike I ever had. It made me way faster.