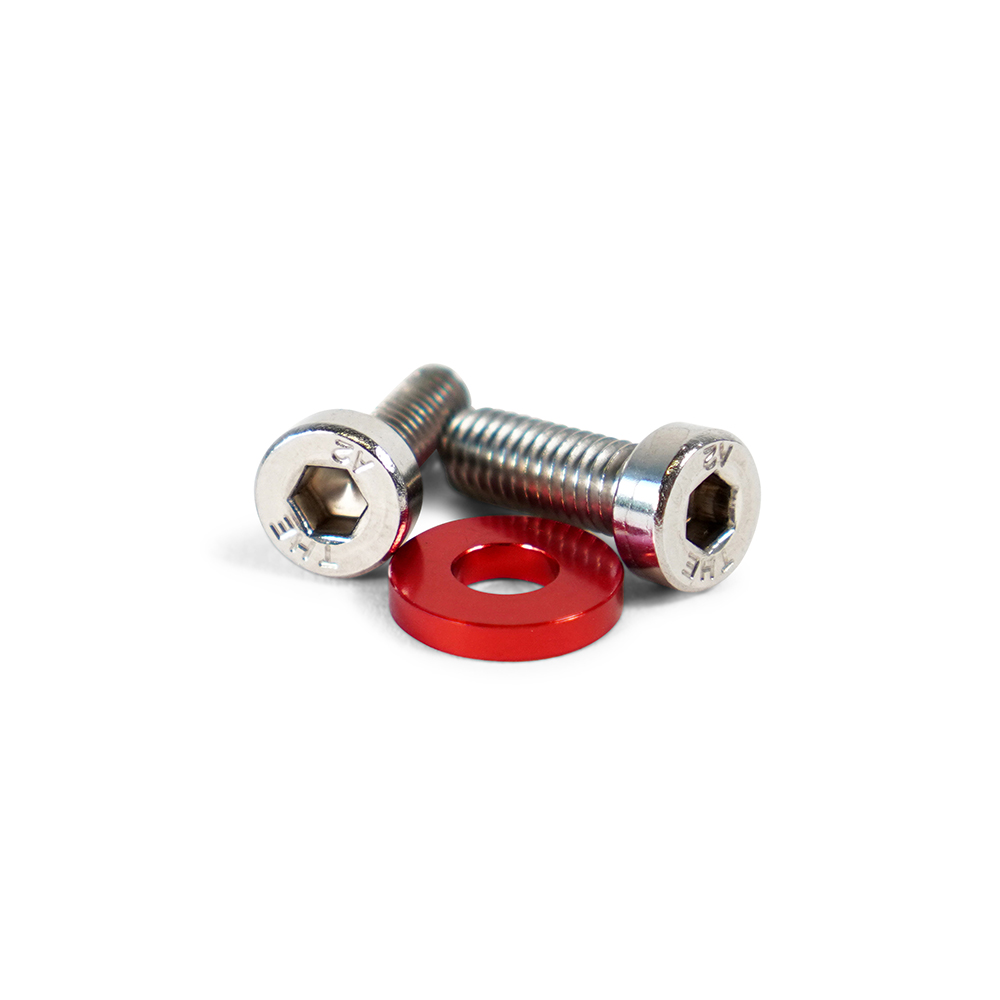 Available, delivery time 1-3 Business Days in Germany
Product information "CONNECTOR-V2"
Connects the 77designz CRASH PLATE - ISCG 05 with:
FREESOLO™ ISCG 05 - 38
OVAL GUIDE™ ISCG 05 - 38
And their respective predecessors
INCLUDES:
2x M6x16 SS Bolt
---
Kleines Teil grosse Wirkung
Kleines Teil grosse Wirkung
Eine super leichte Kettenführung! Ich musste zwar nach oben etwas weg schleifen mit der Feile,da meine Kette mit dem 34 Blatt zu wenig Platz hatte.Aber jetzt läuft alles ruhig und sie super aus!!!
Easy install. Great communication from 77 Designz Team.
Great communication from the 77 Designz Team. Emailed them to ask what would be the best crash plate for my oval chainring and they got right back to me. Also helped to confirm that I needed the connector to help install my crash plate, especially since I already had a chain guide installed.
No es barato, pero hace su trabajo
Sería mejor si todos los tornillos usaran la misma llave, por lo demás todo correcto.