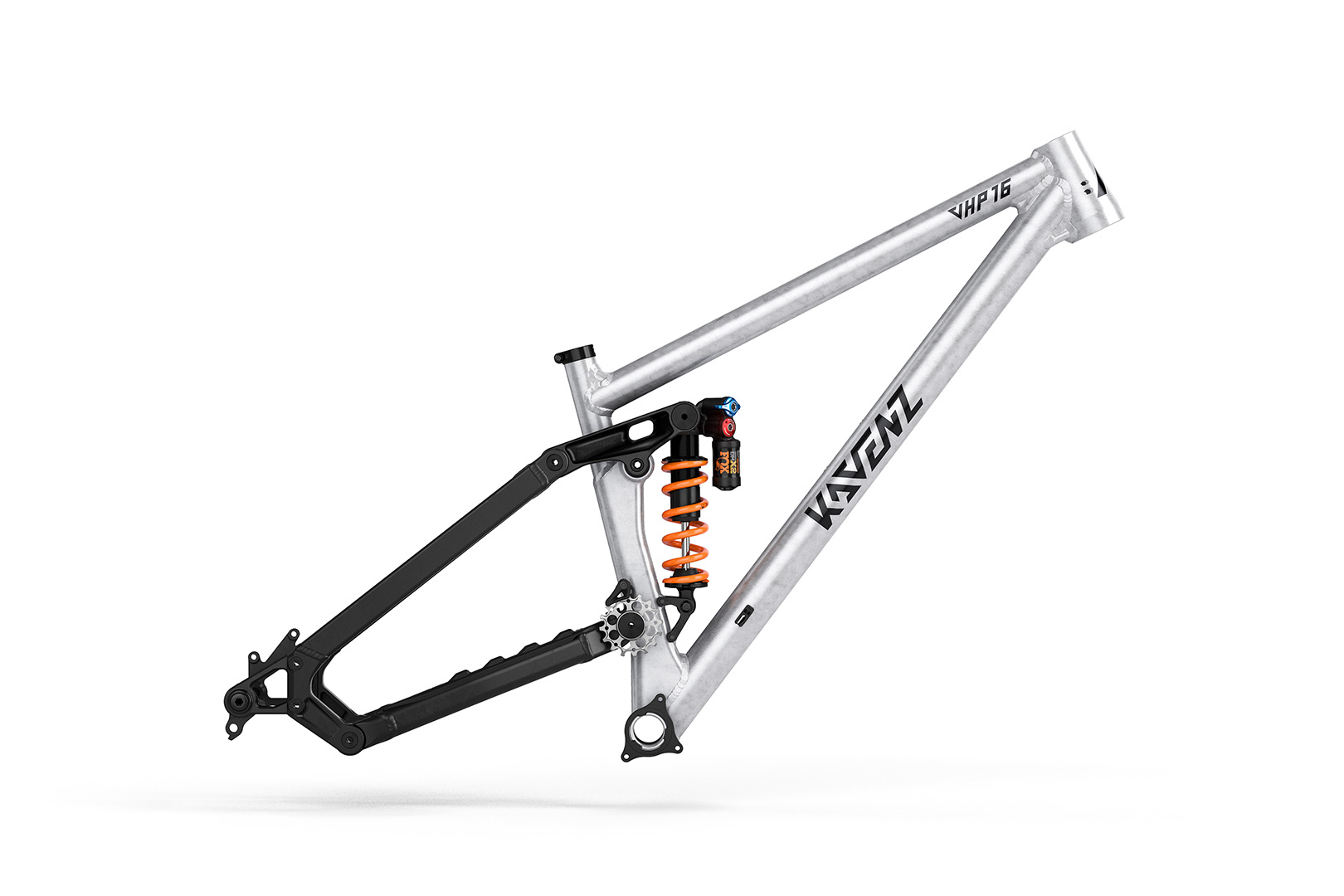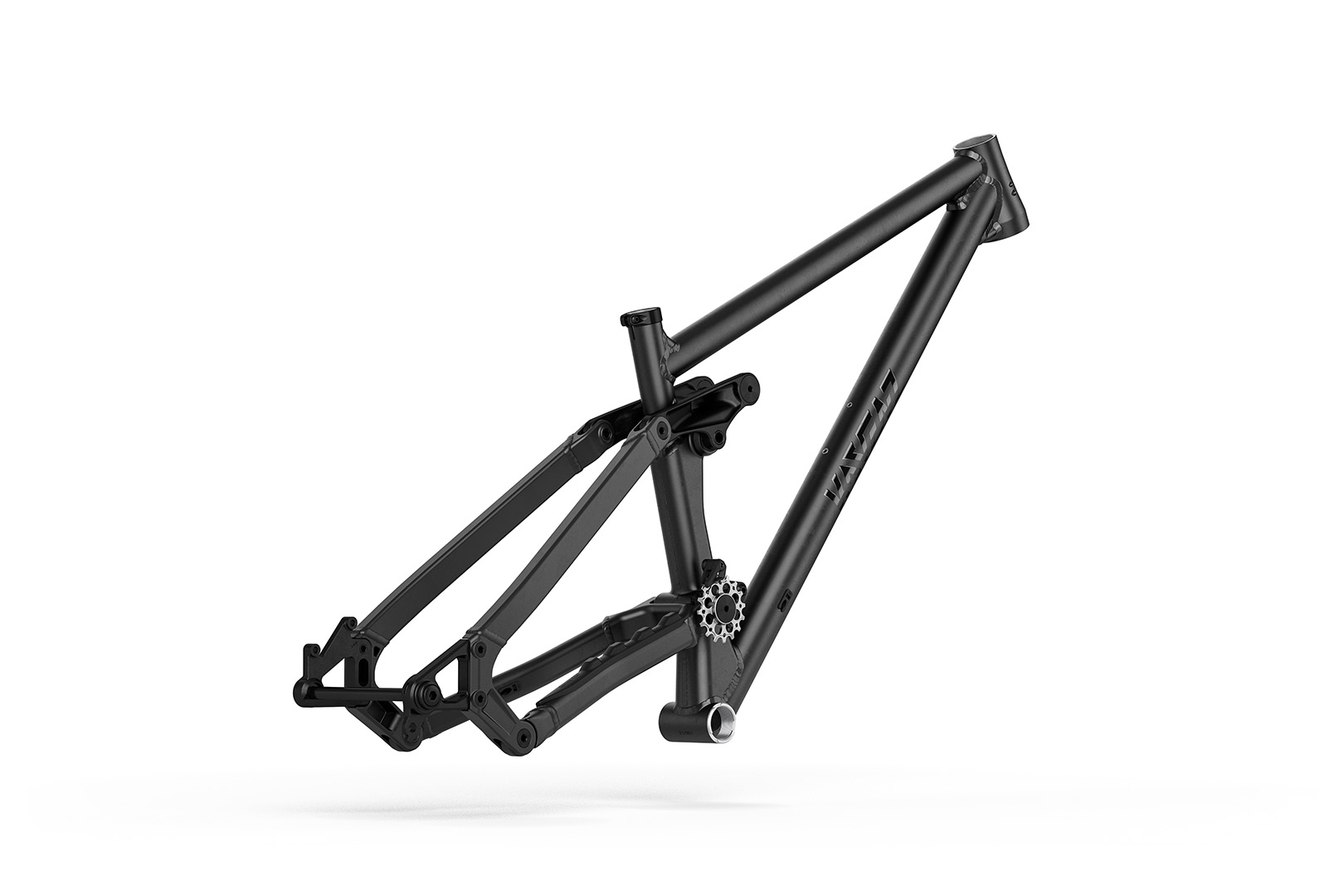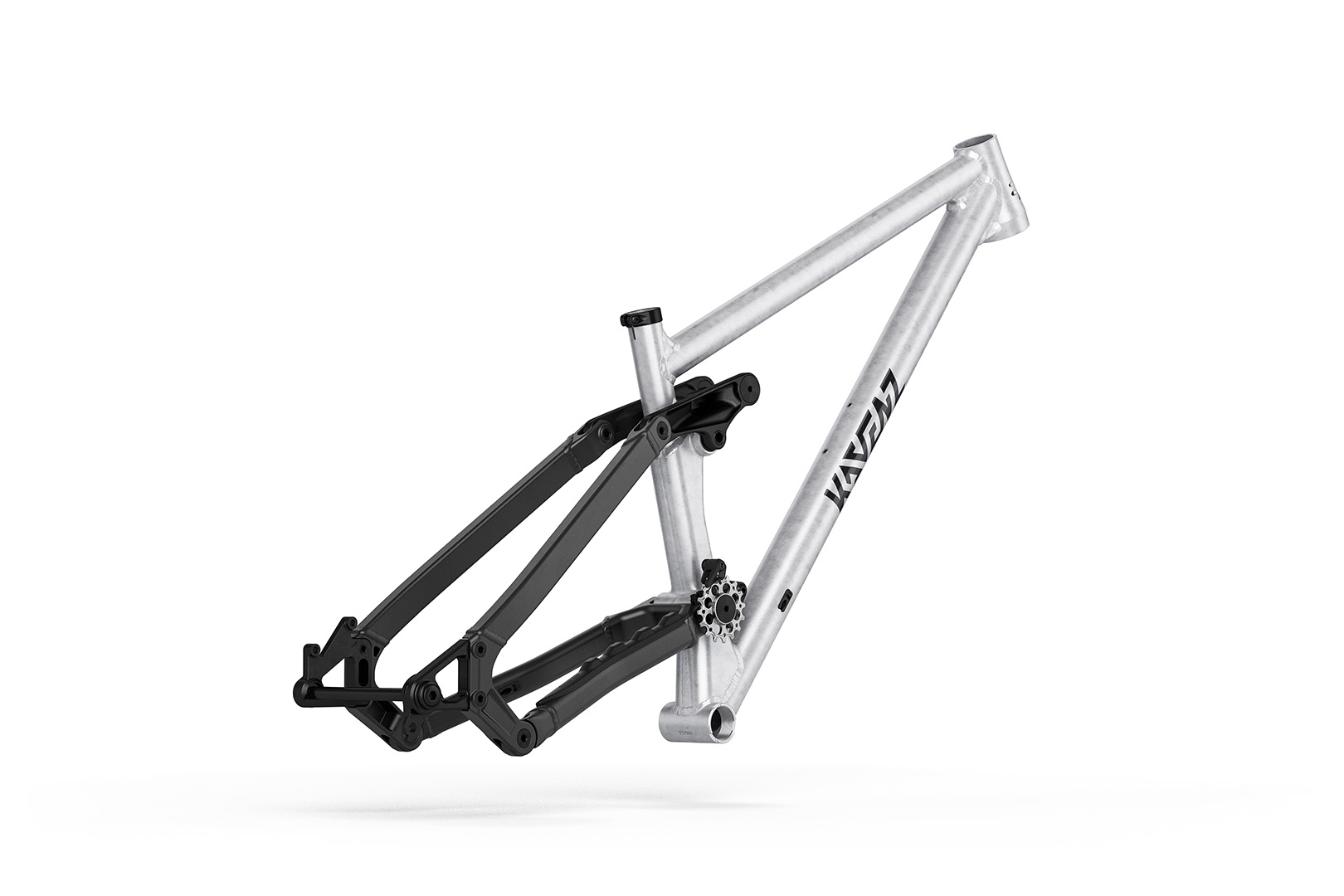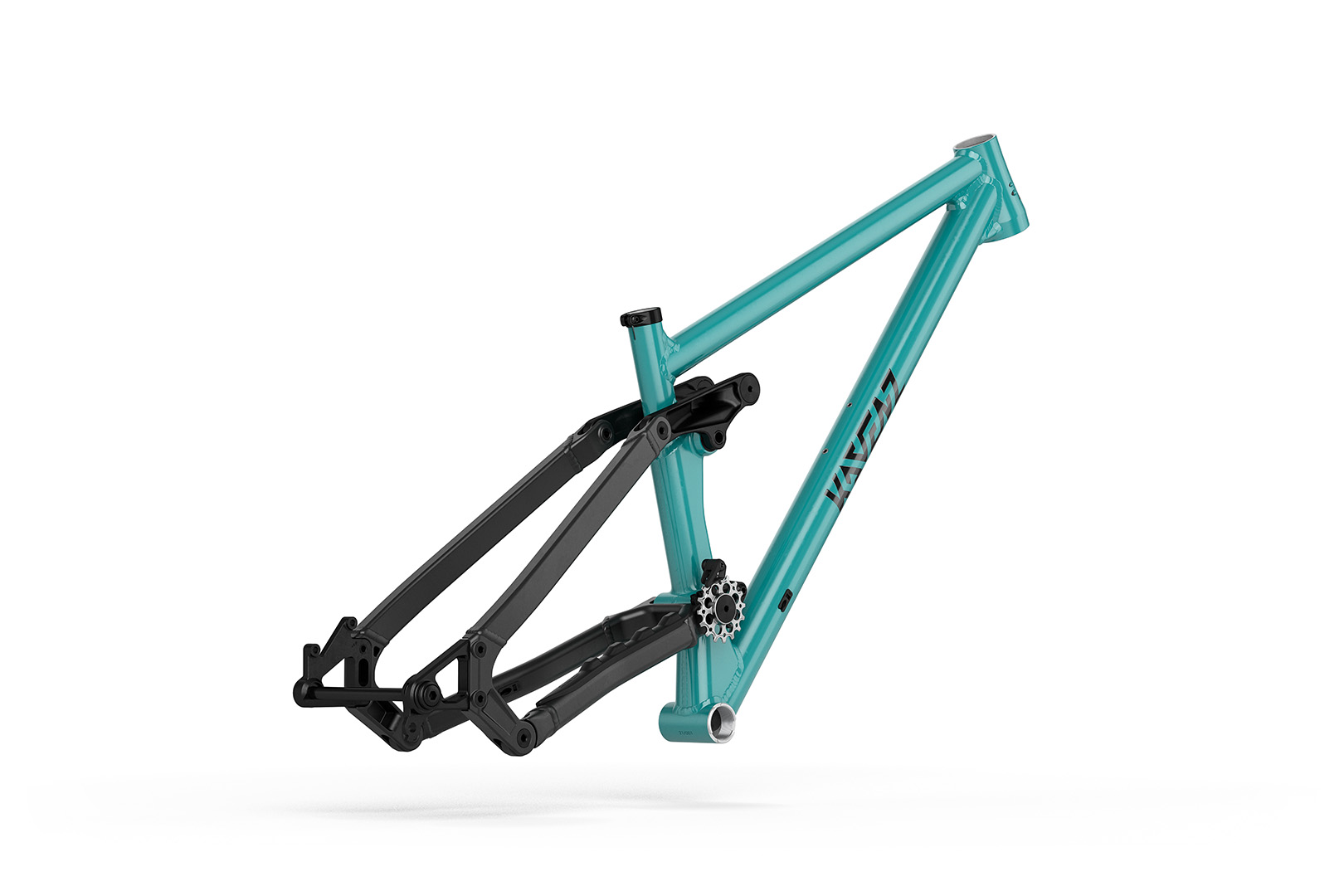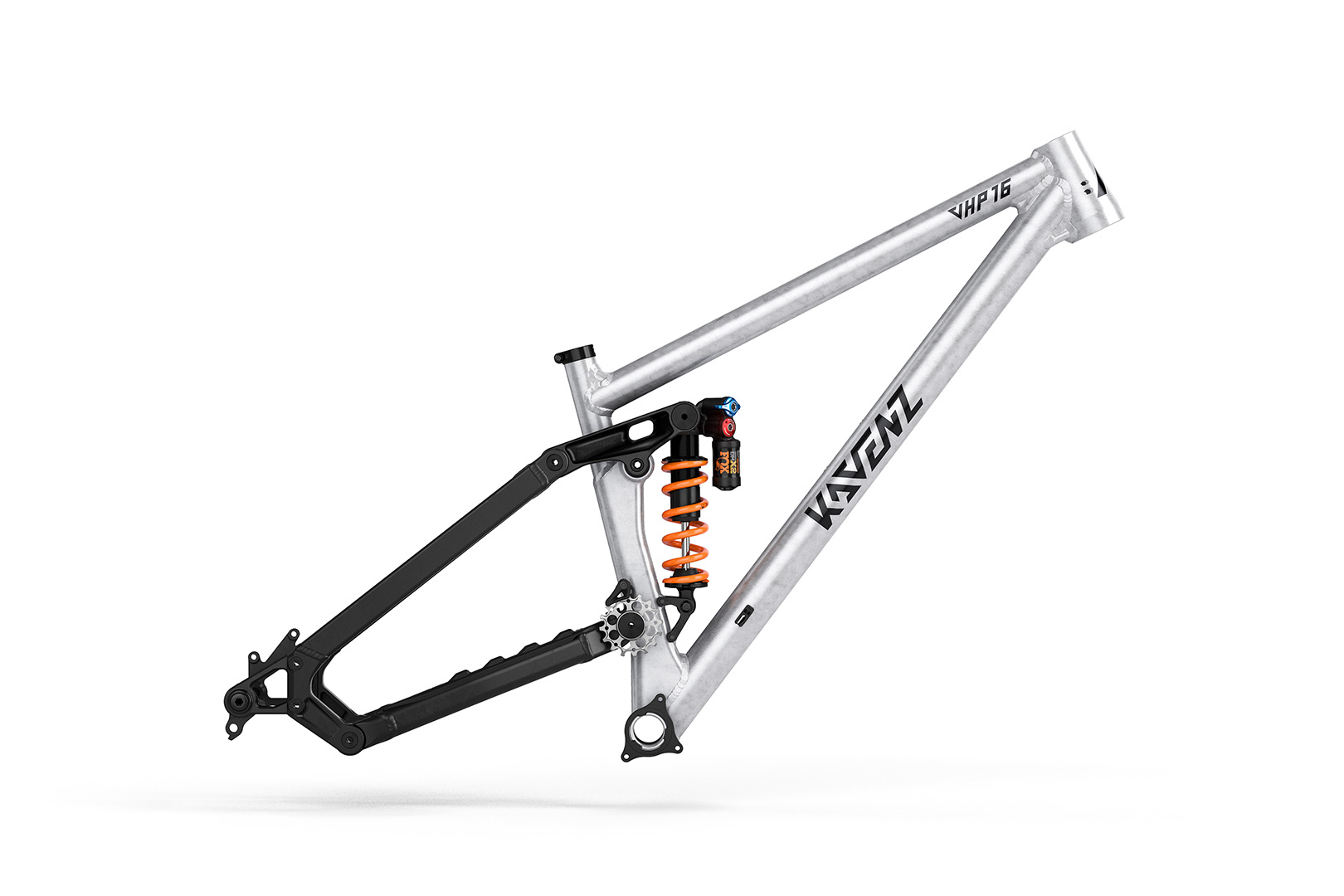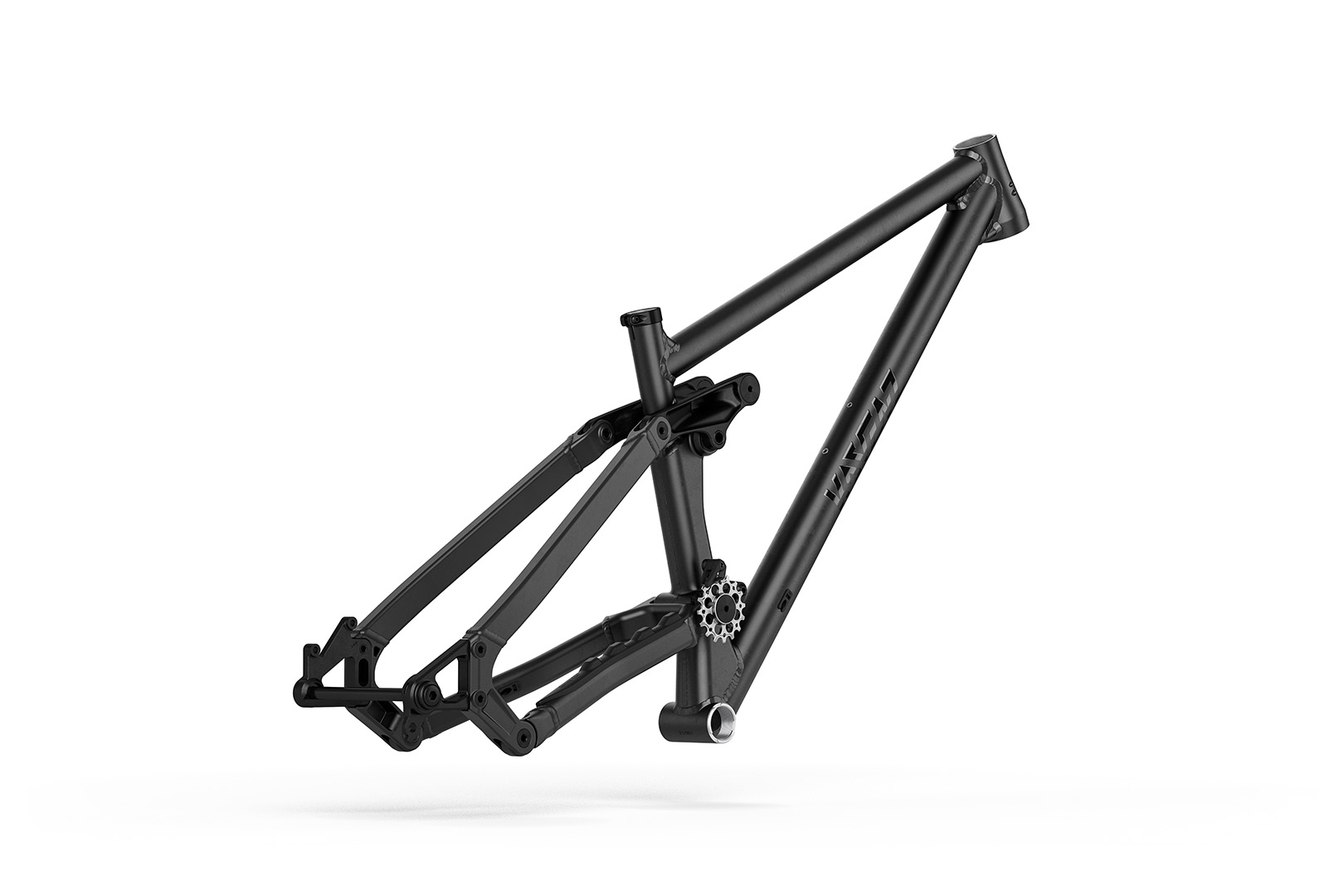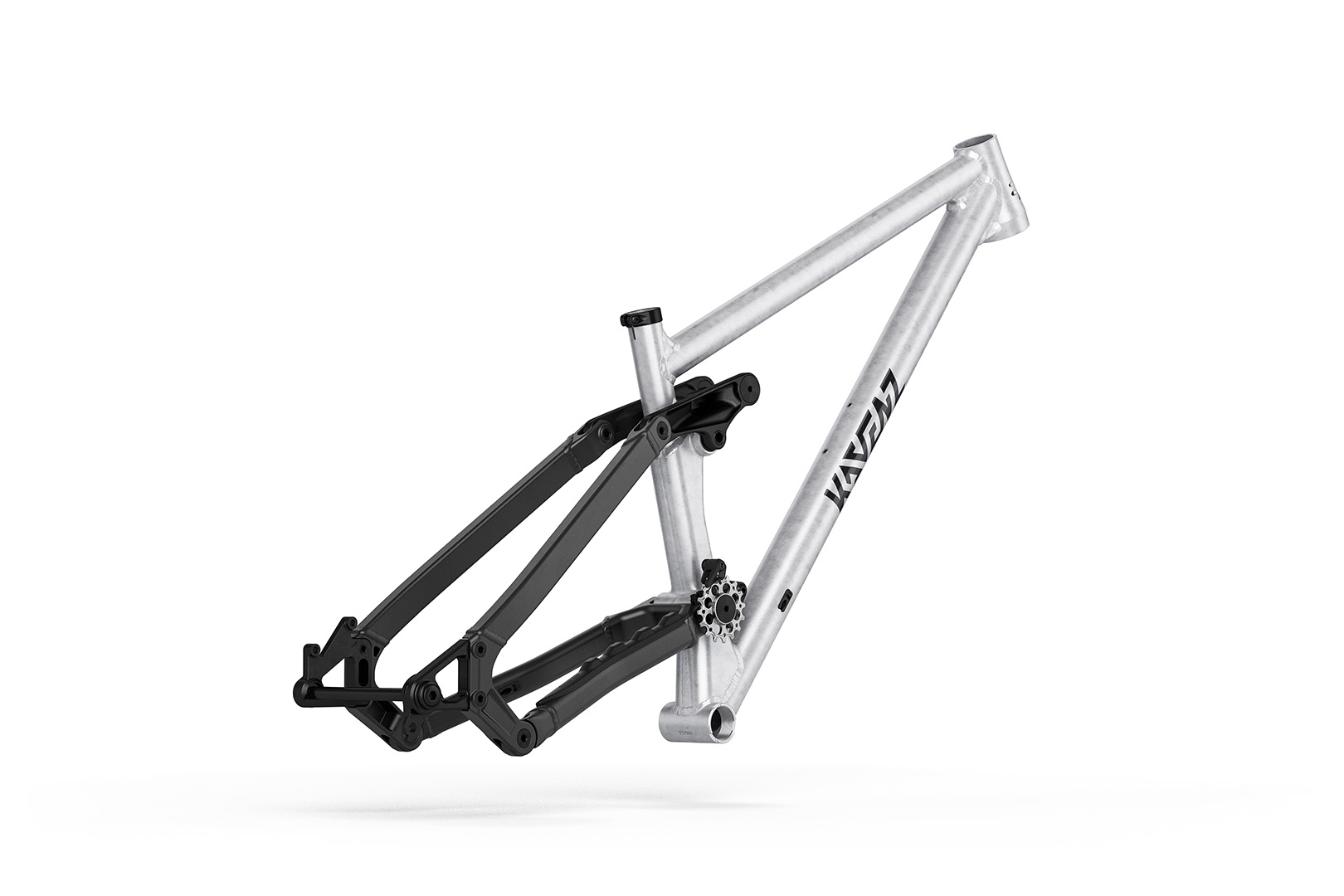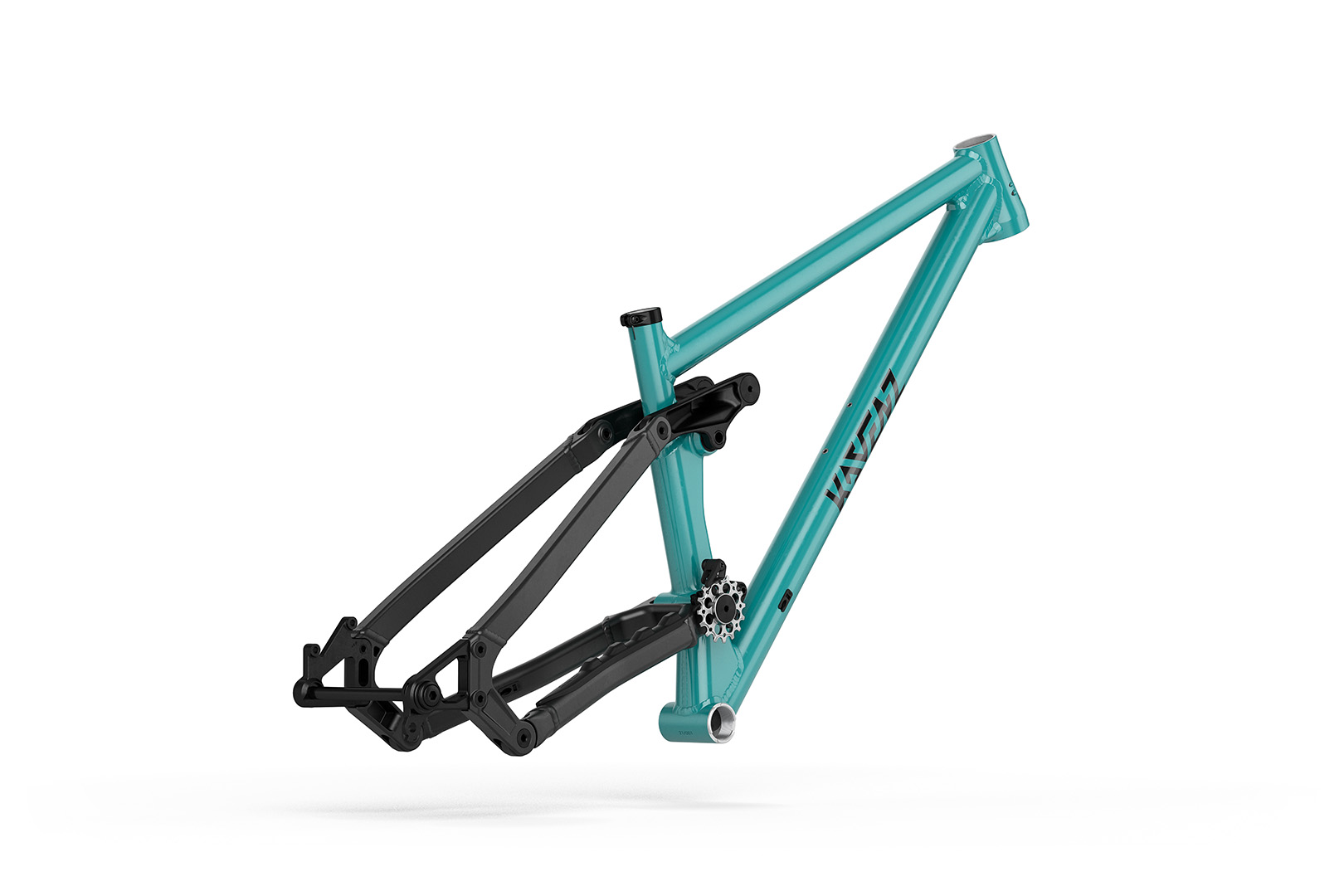 This product will be released on 1 February 2024
If you need help with choosing your Geometry, get in touch with us, we are happy to help.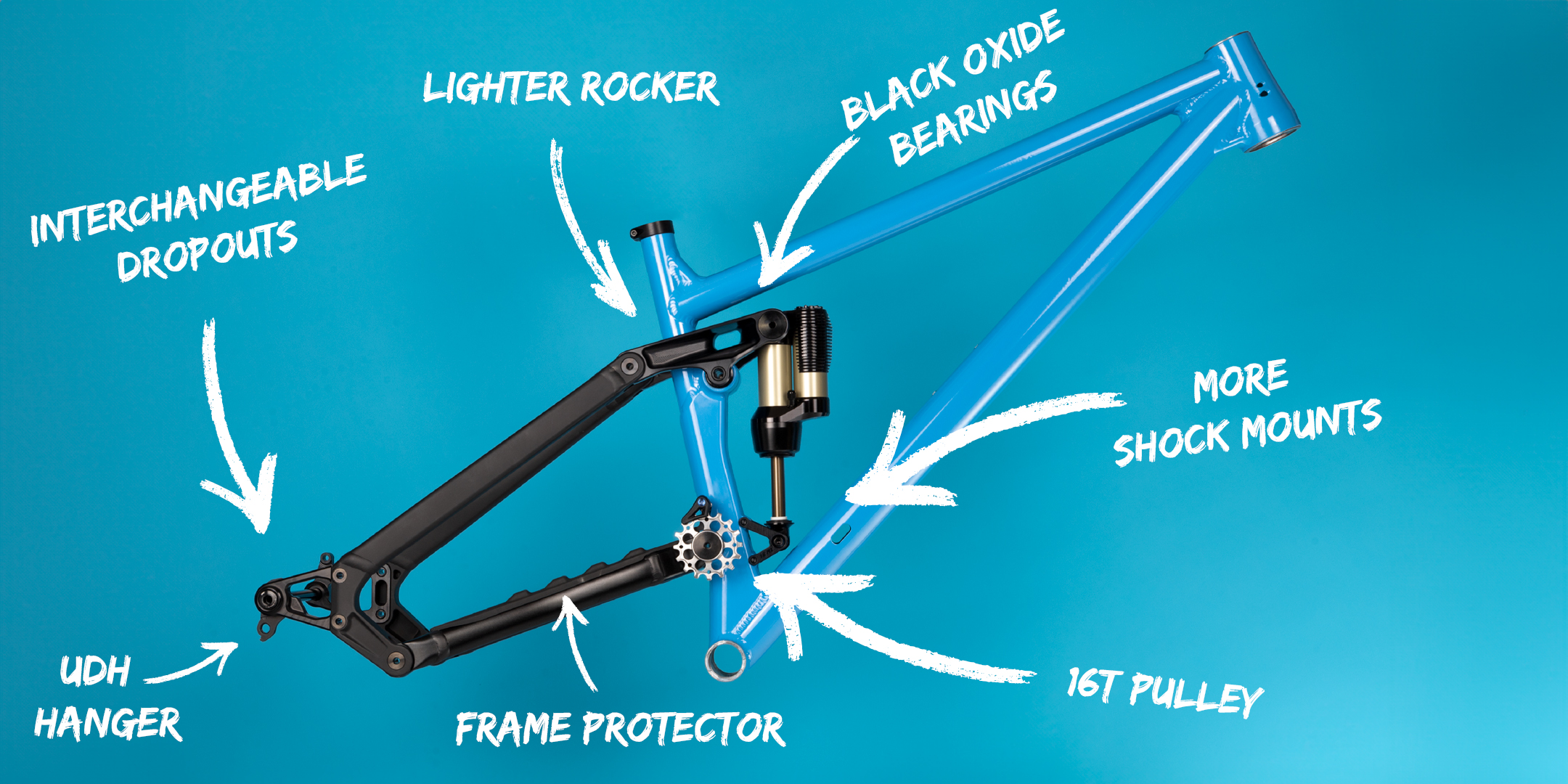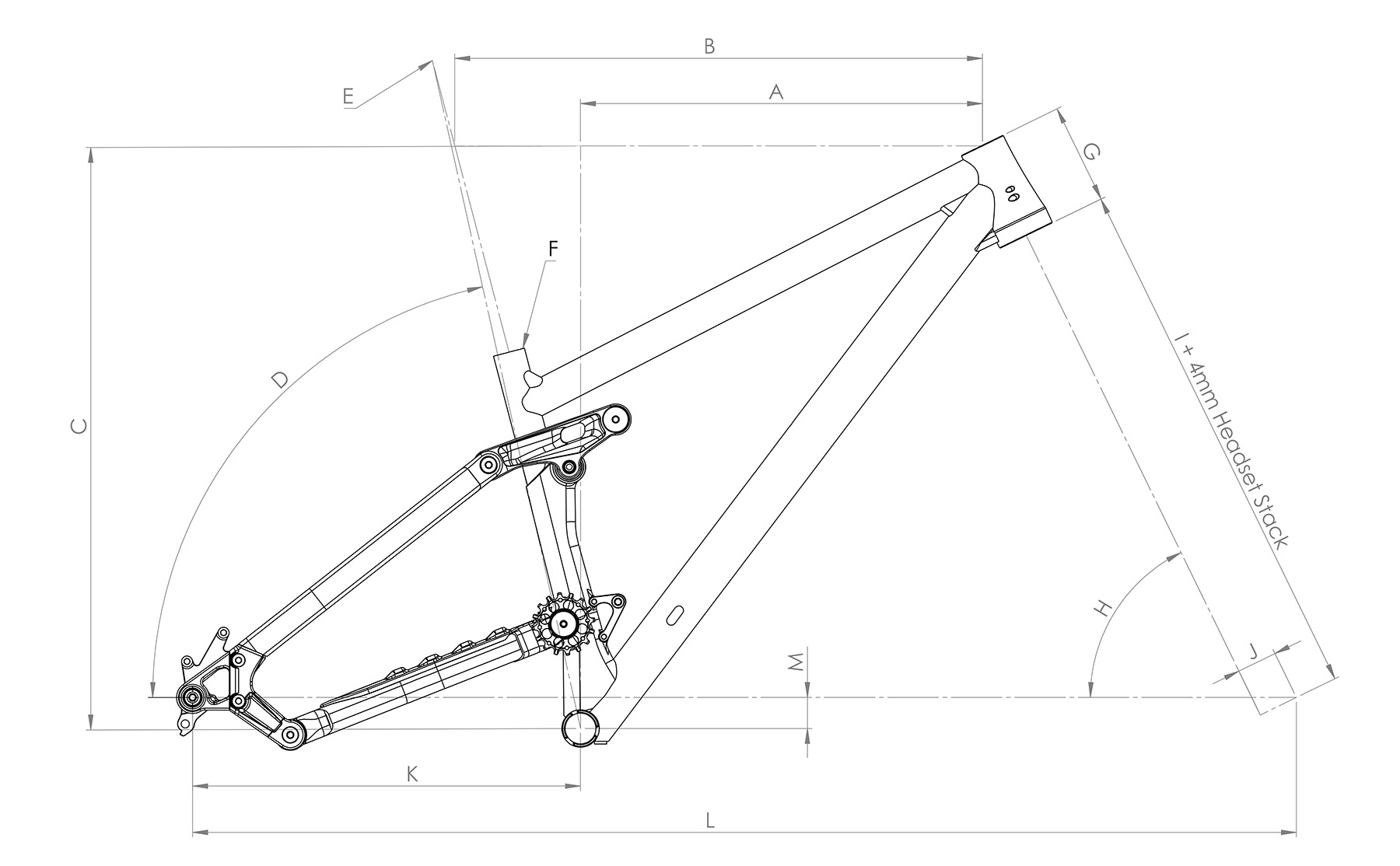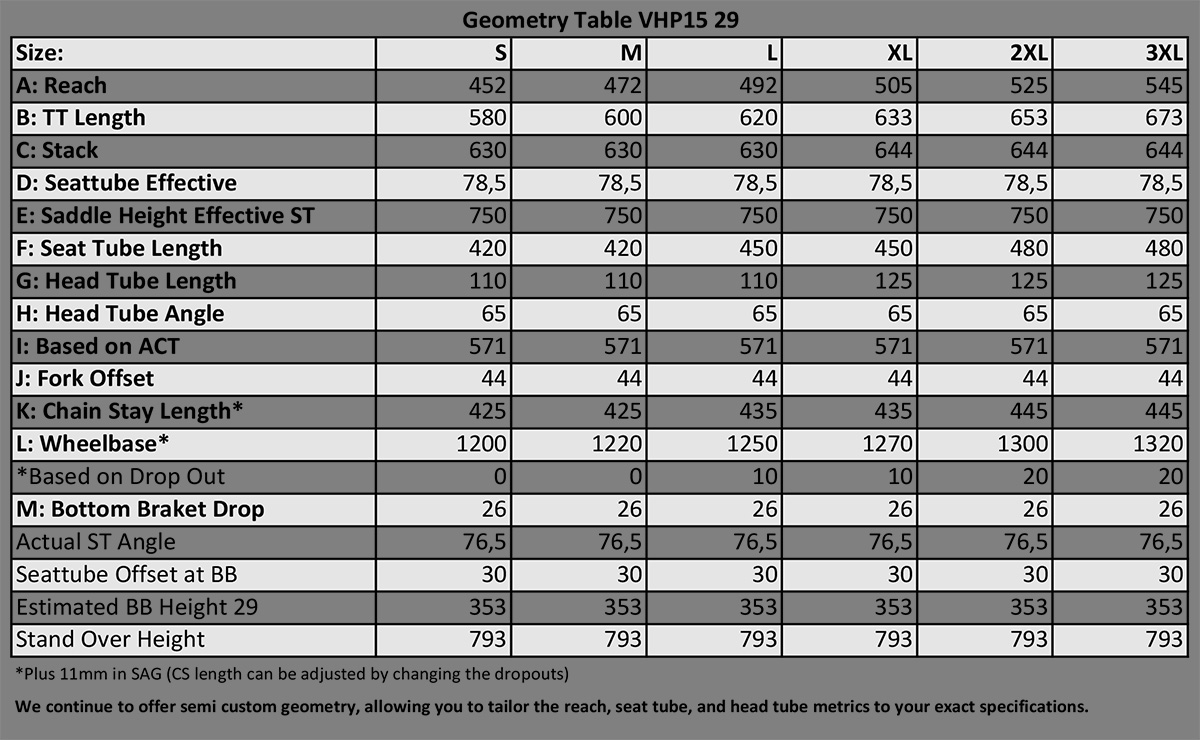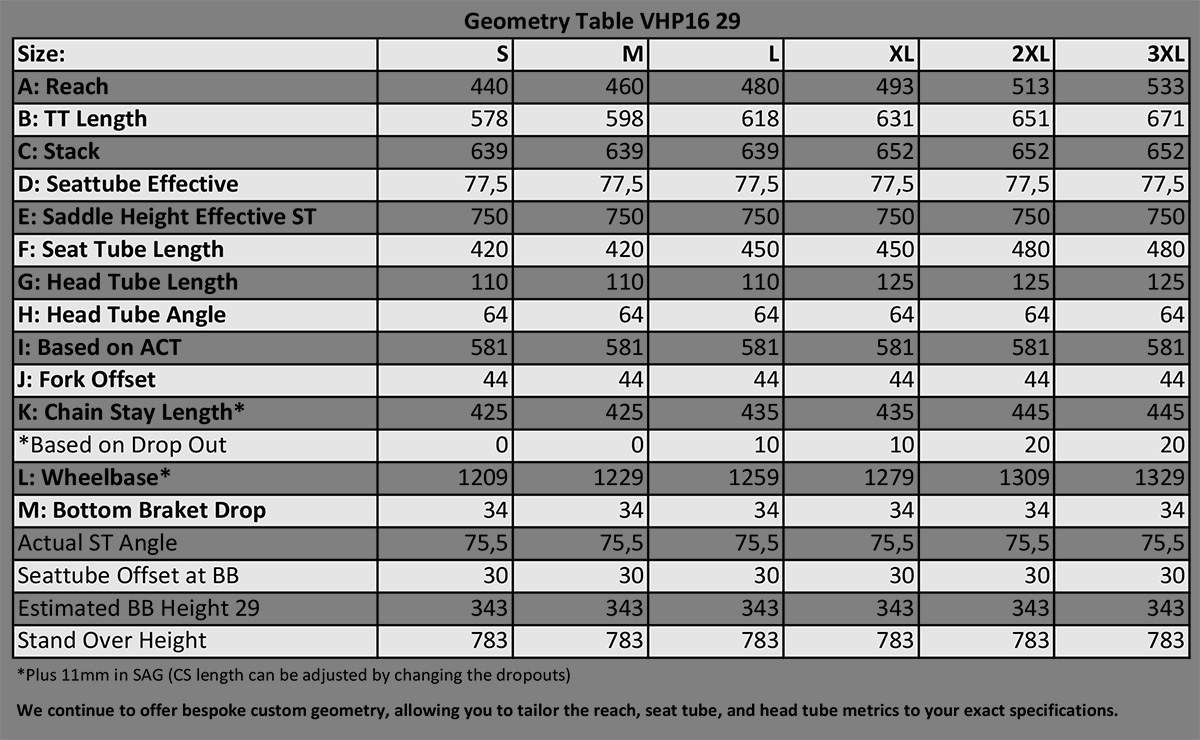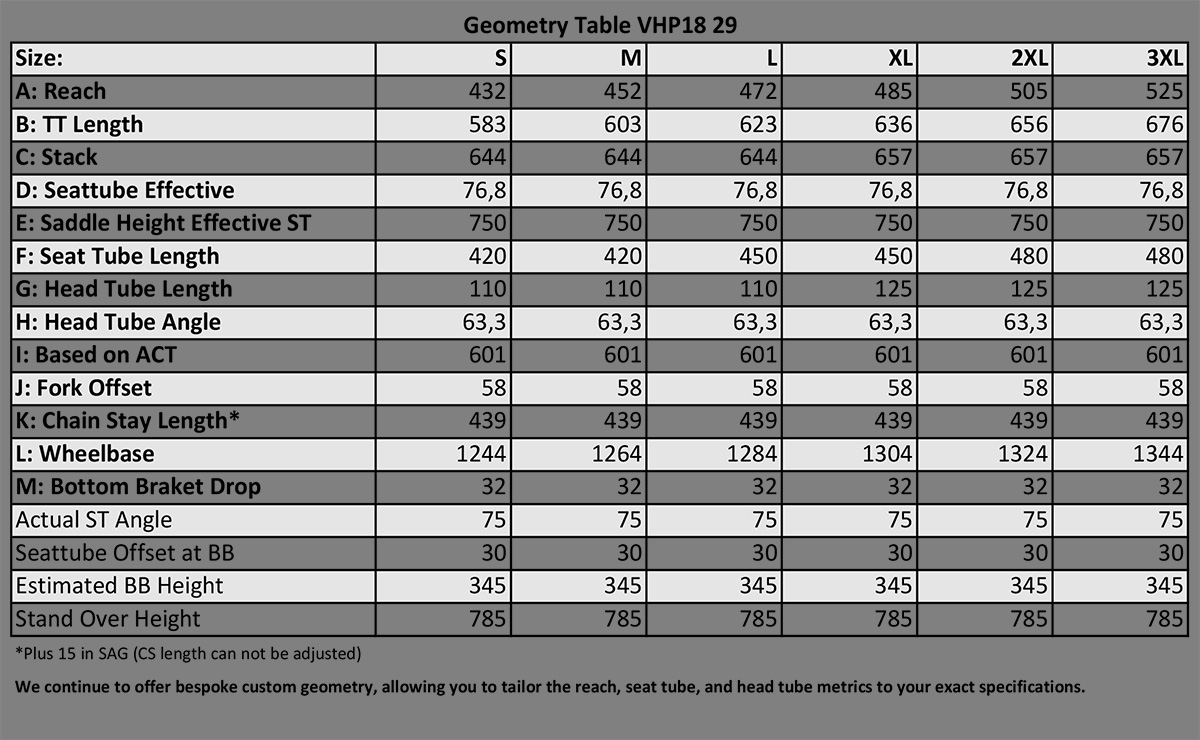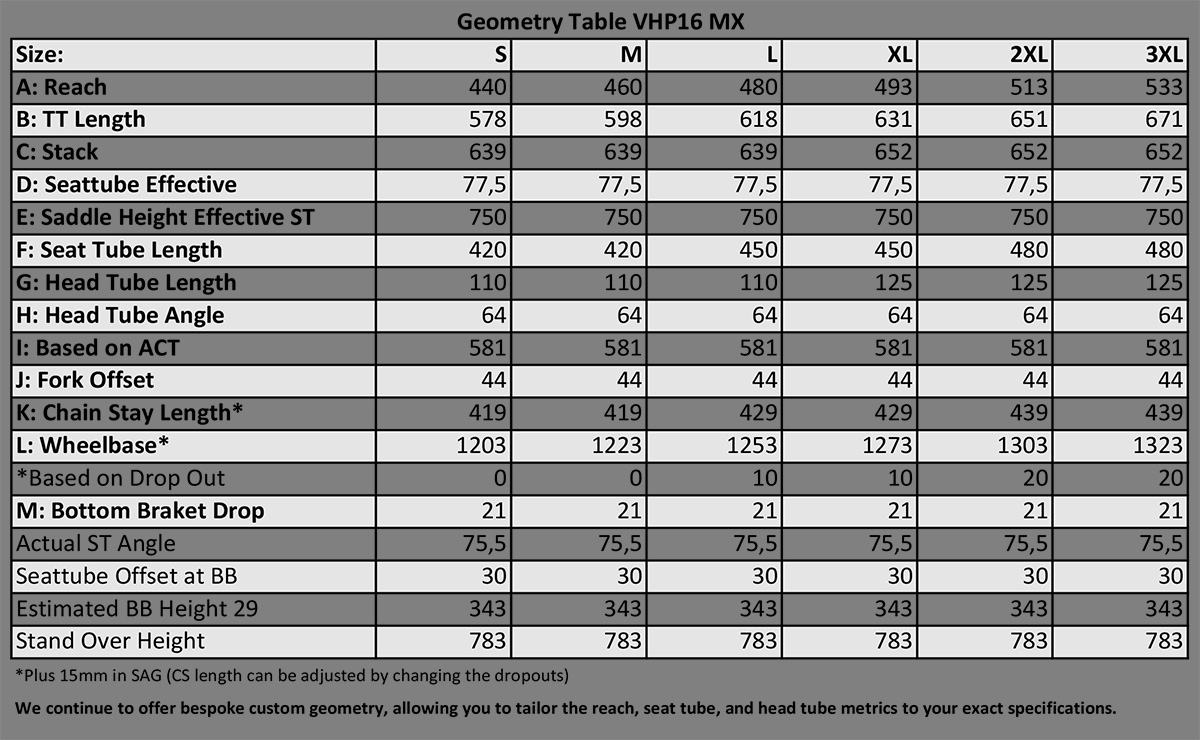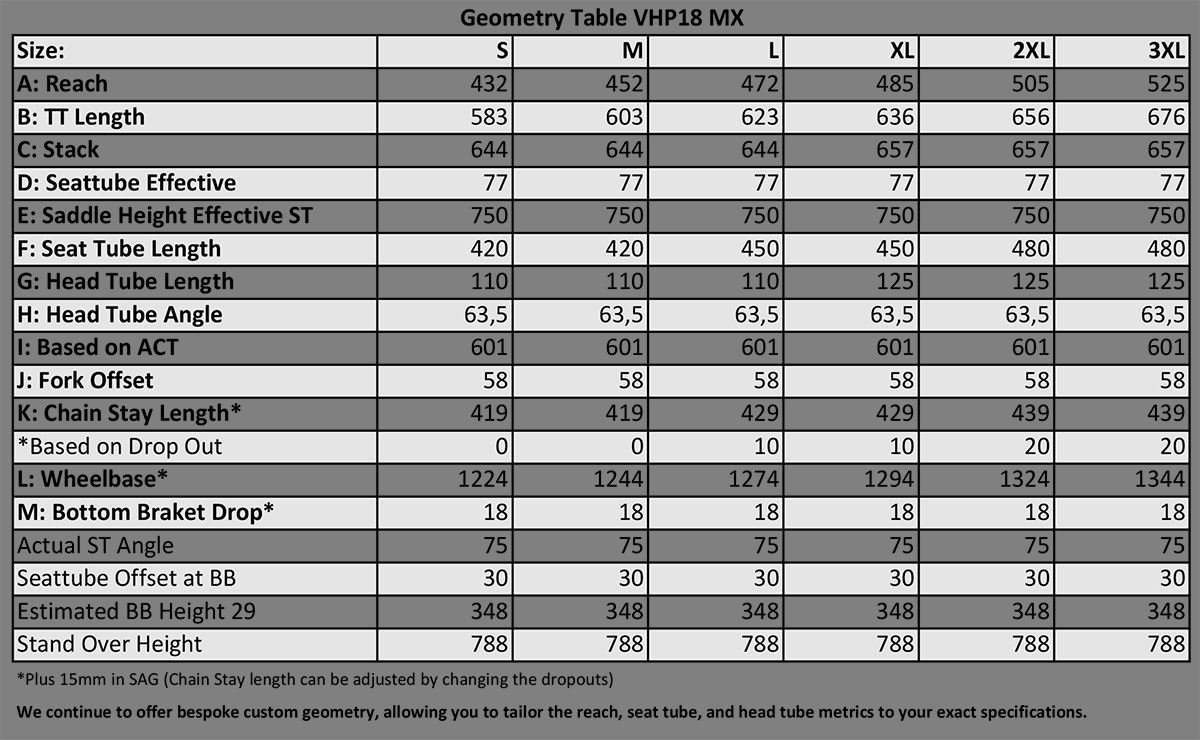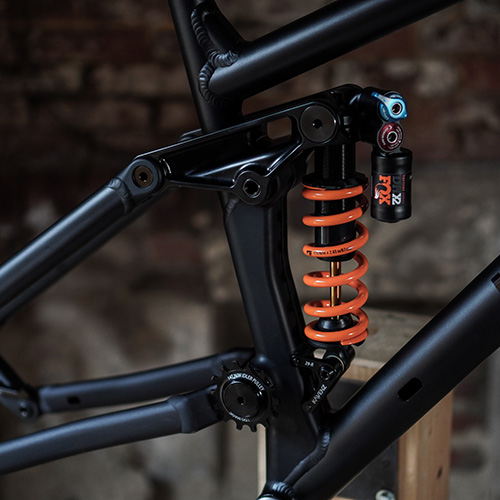 Virtual High Pivot
Our frame takes all the advantages of high pivot point bikes without the disadvantage of a very high anti rise. Unlike typical HPP bikes, our VHP system conserves the geometry and offers enough traction under rear braking. Further, it provides massive support under pedaling without the downside of pedal kickback. The so-called Anti Squat is even fine-tuned trough out gears and travel.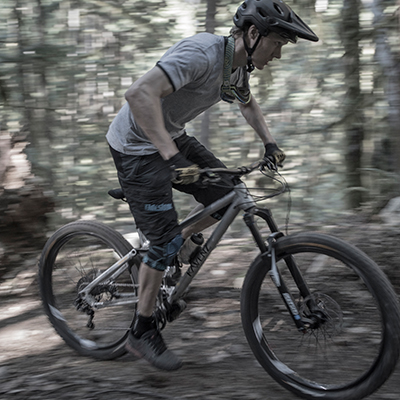 High Anti Squat
Bikes with High Pivot Points naturally offer excellent support under pedaling without the downside of pedal kickback when using an idler pulley to reroute the chain. But we went a bit further and optimized the Anti Squat throughout the gears and travel to achieve what we believe is perfection. Plenty of support when climbing but no Pedal Kickback when descending, that makes you faster!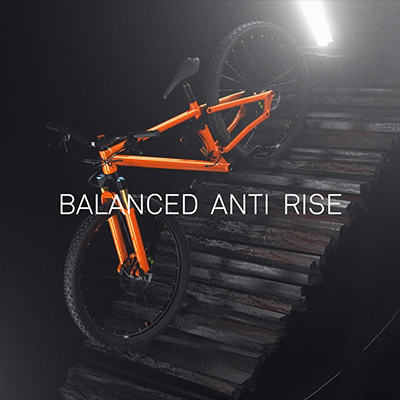 Balanced Anti Rise
Anti Rise is usually the weak point of High Pivot Point bikes as too much Anti Rise results in a less active suspension and loss of travel and traction. That's why we paid lots of our attention to design a bike that does not change the geometry under rear braking and keeps the suspension active but also prevents the rider's mass from shifting forward. We call it VHP16 and it makes you faster.