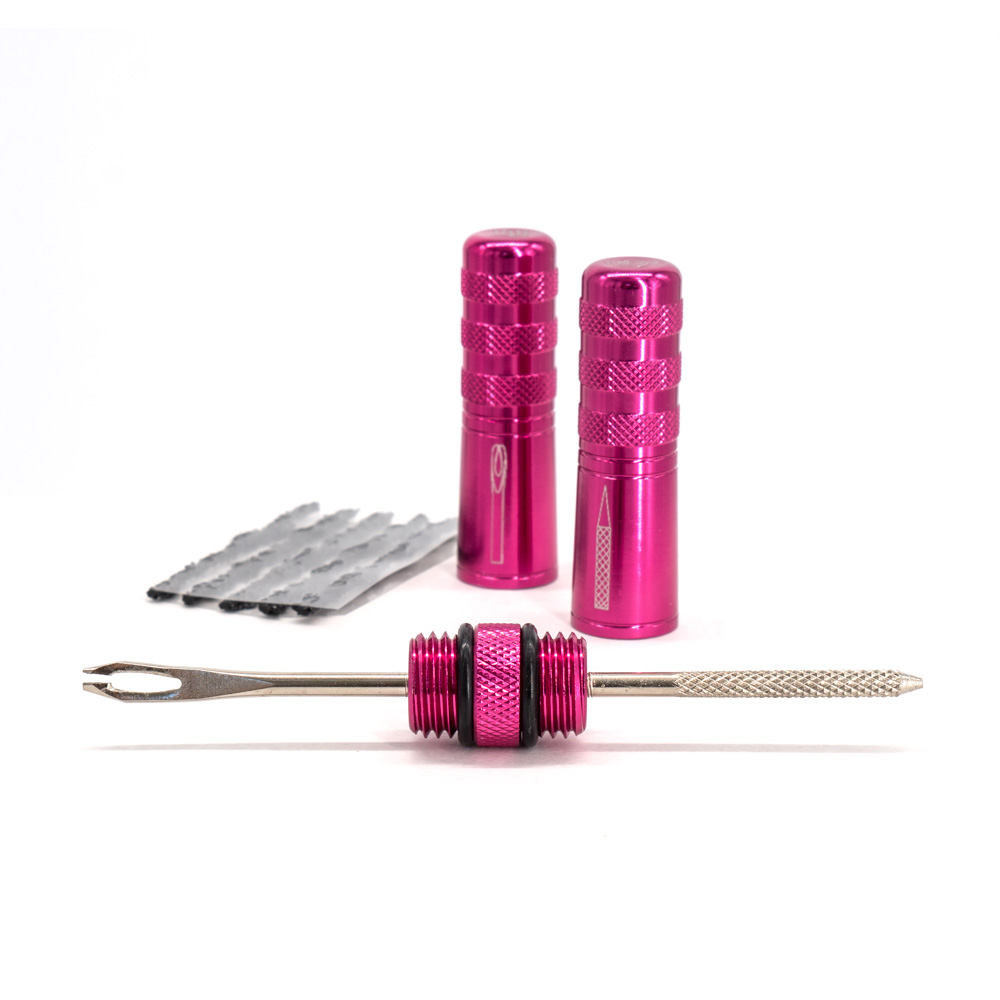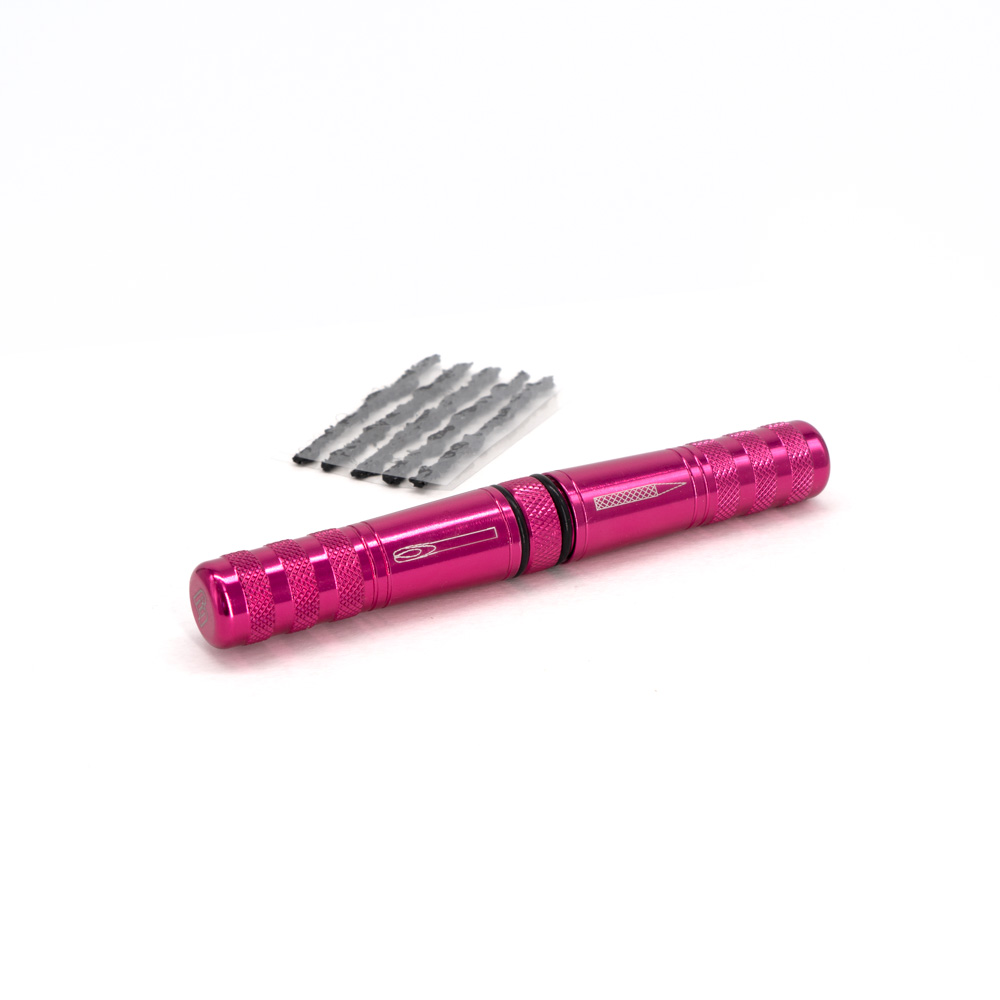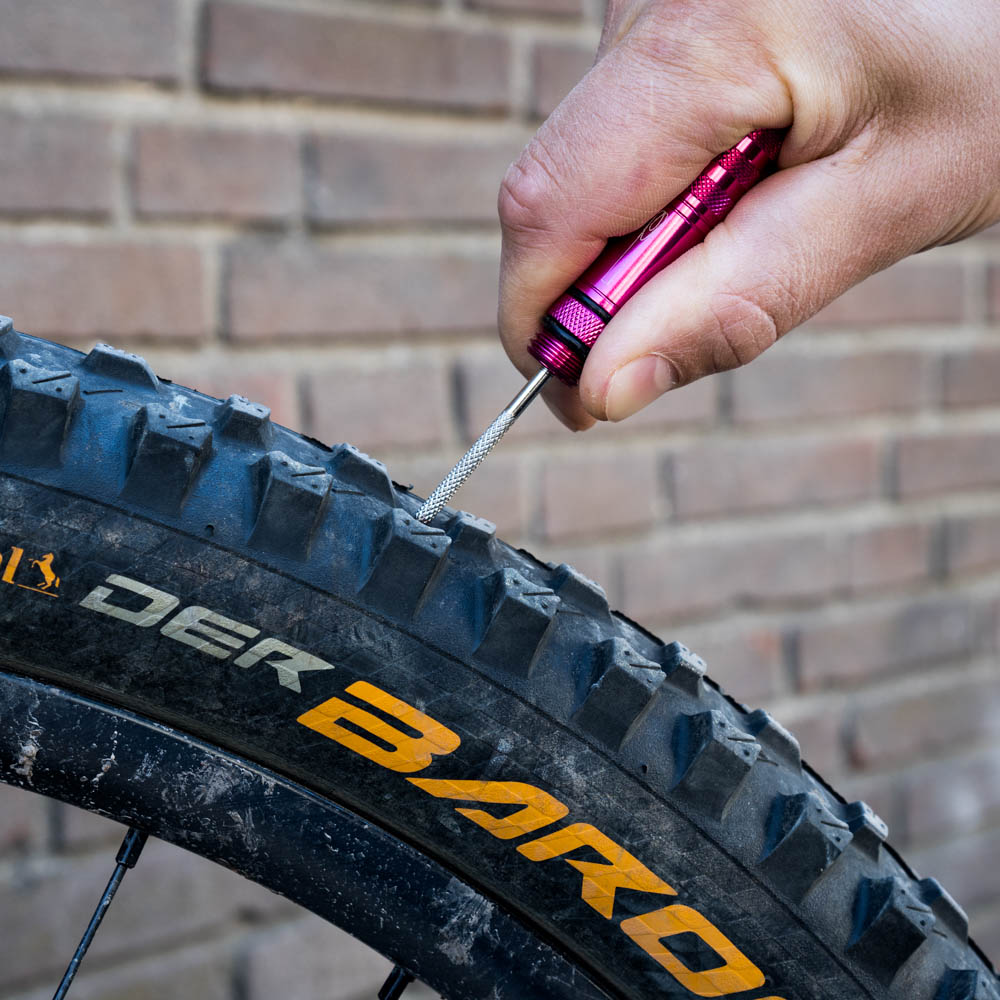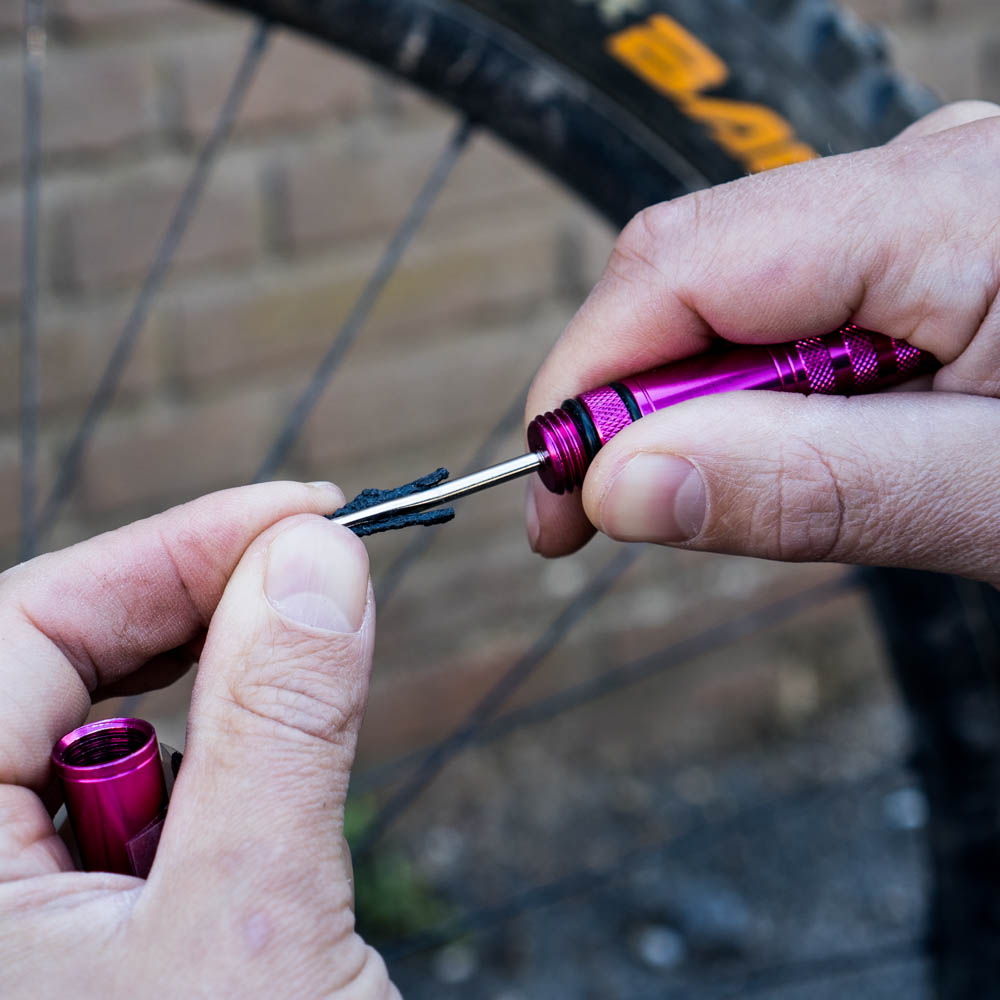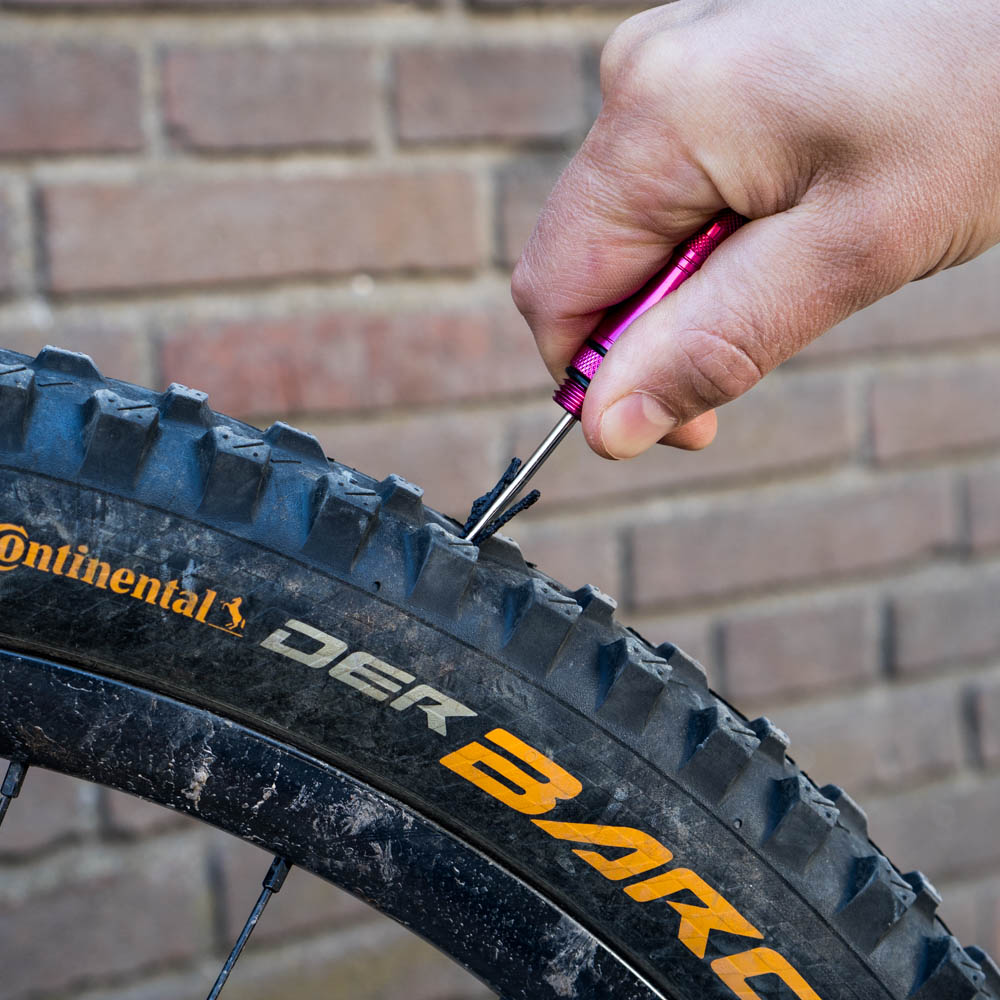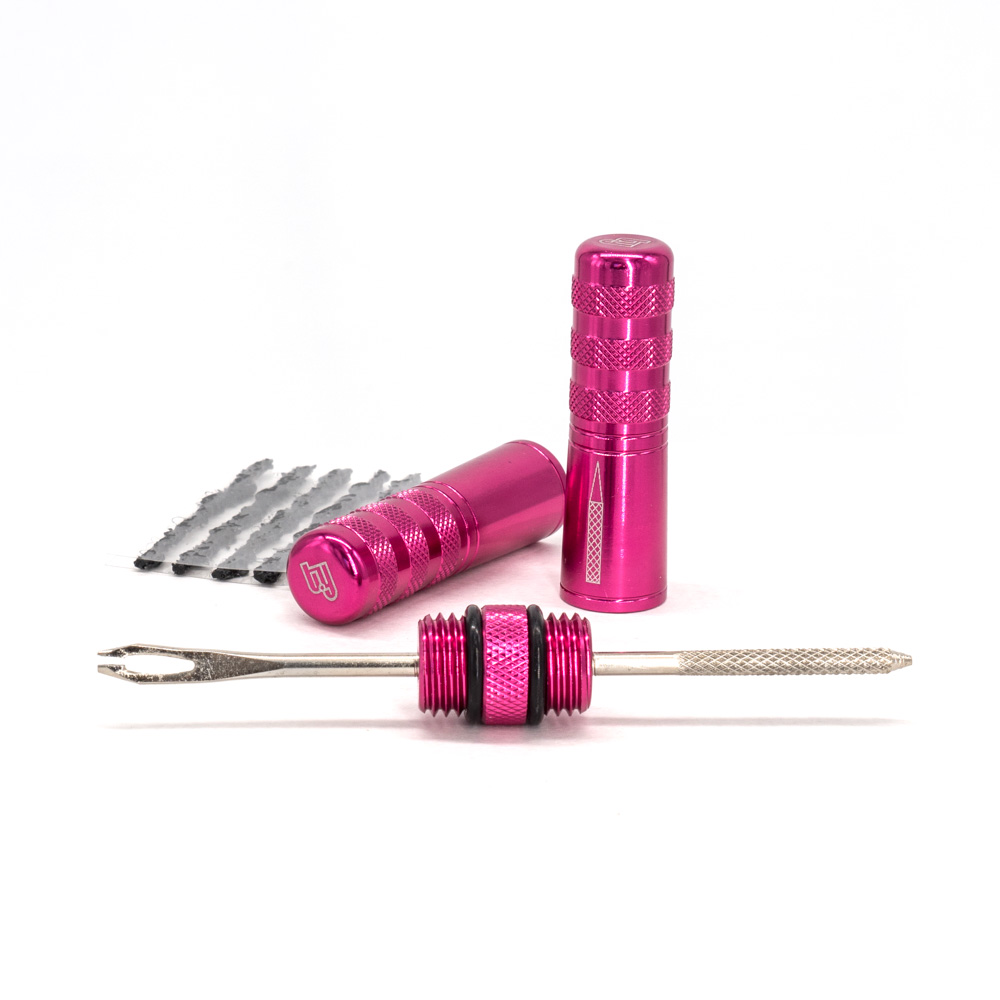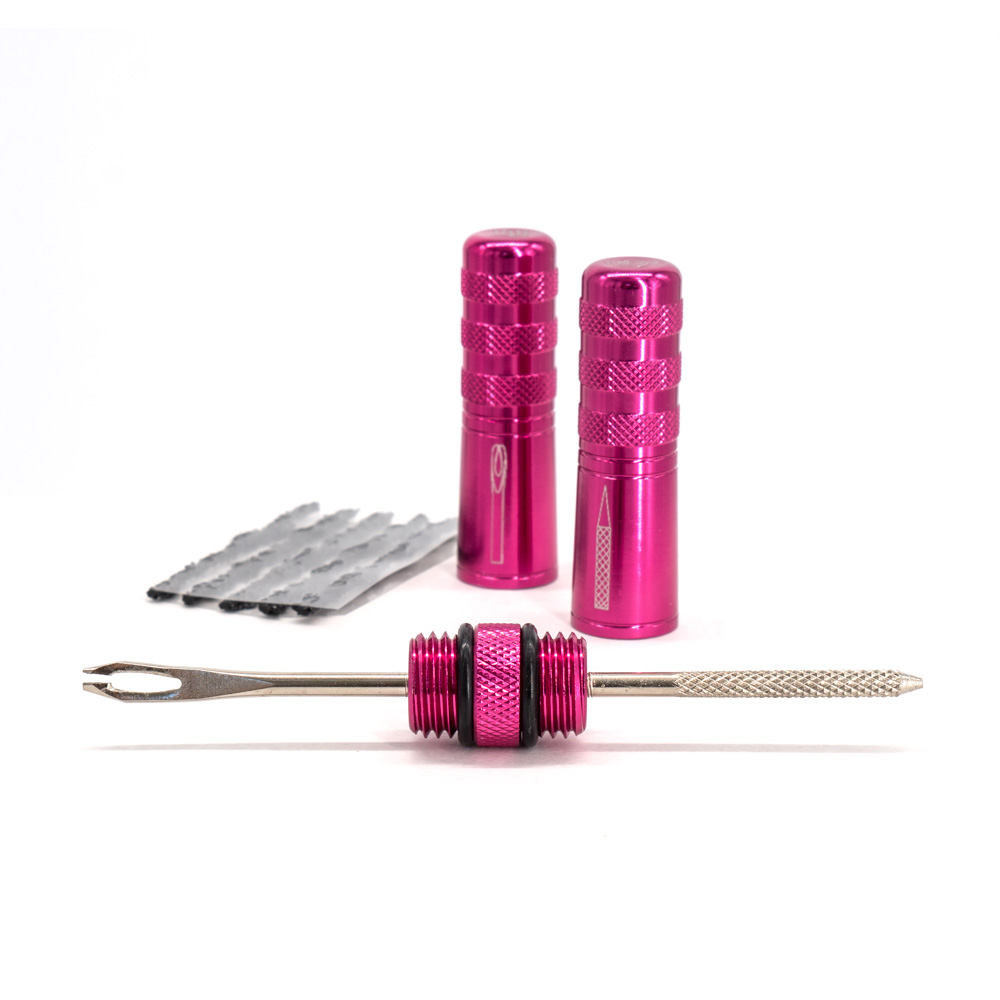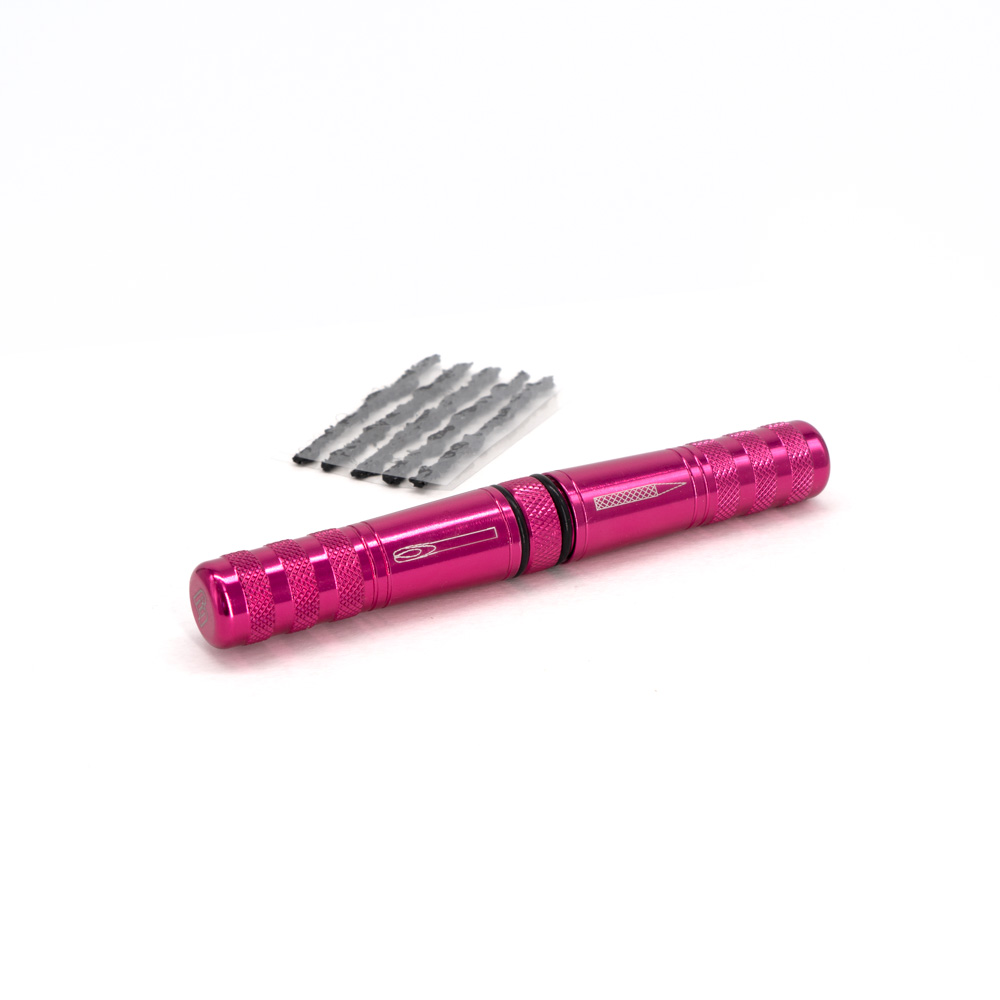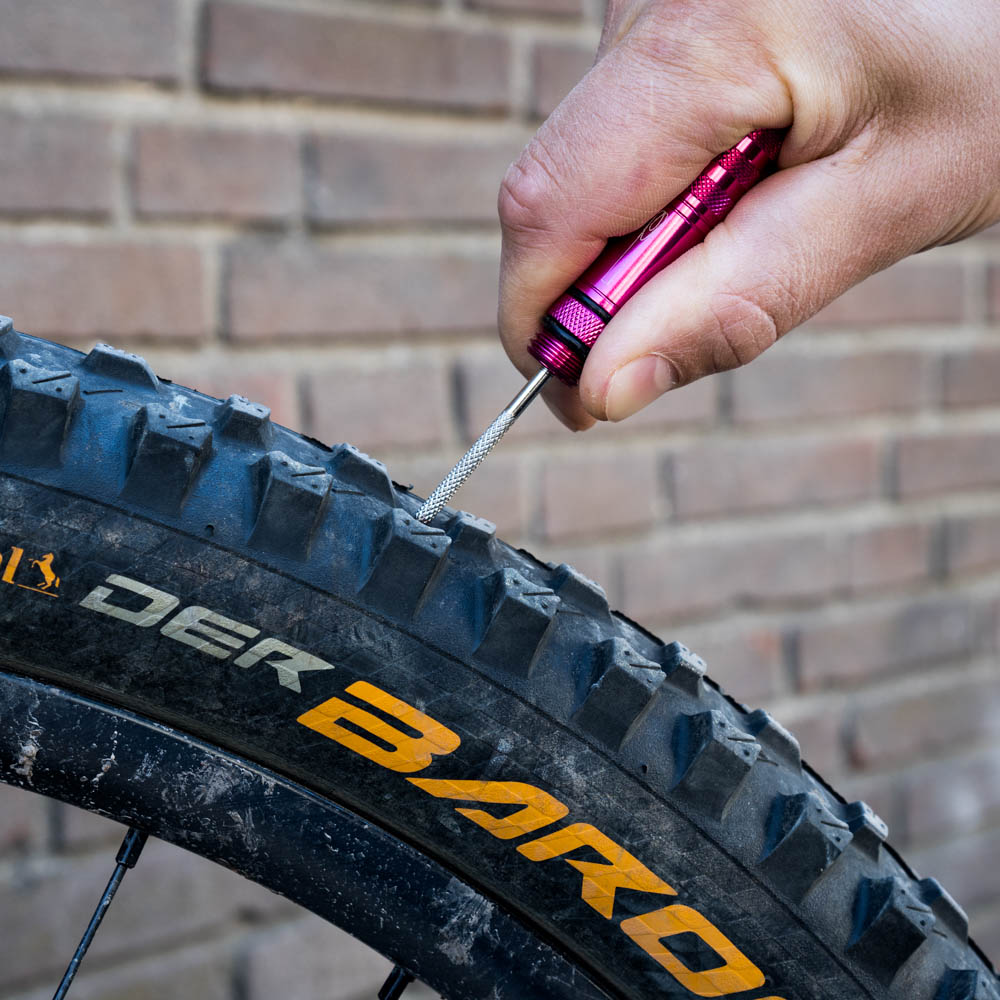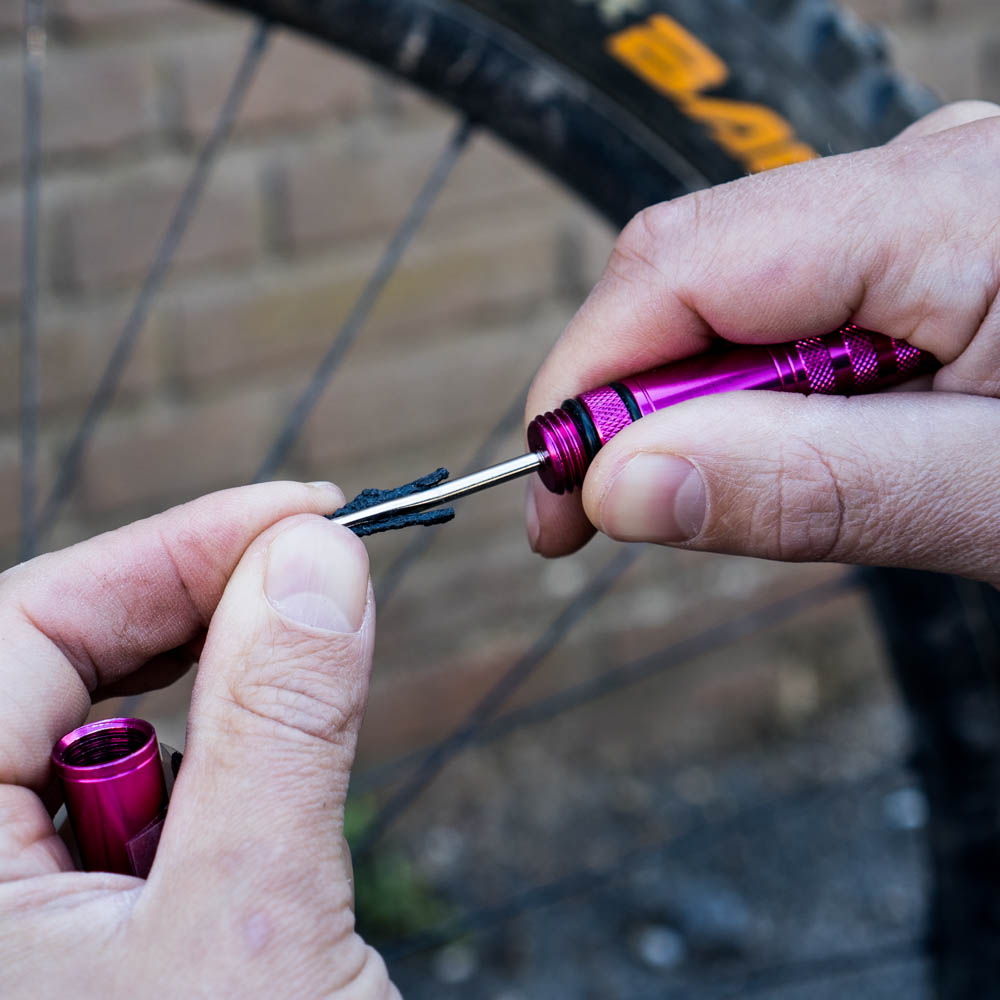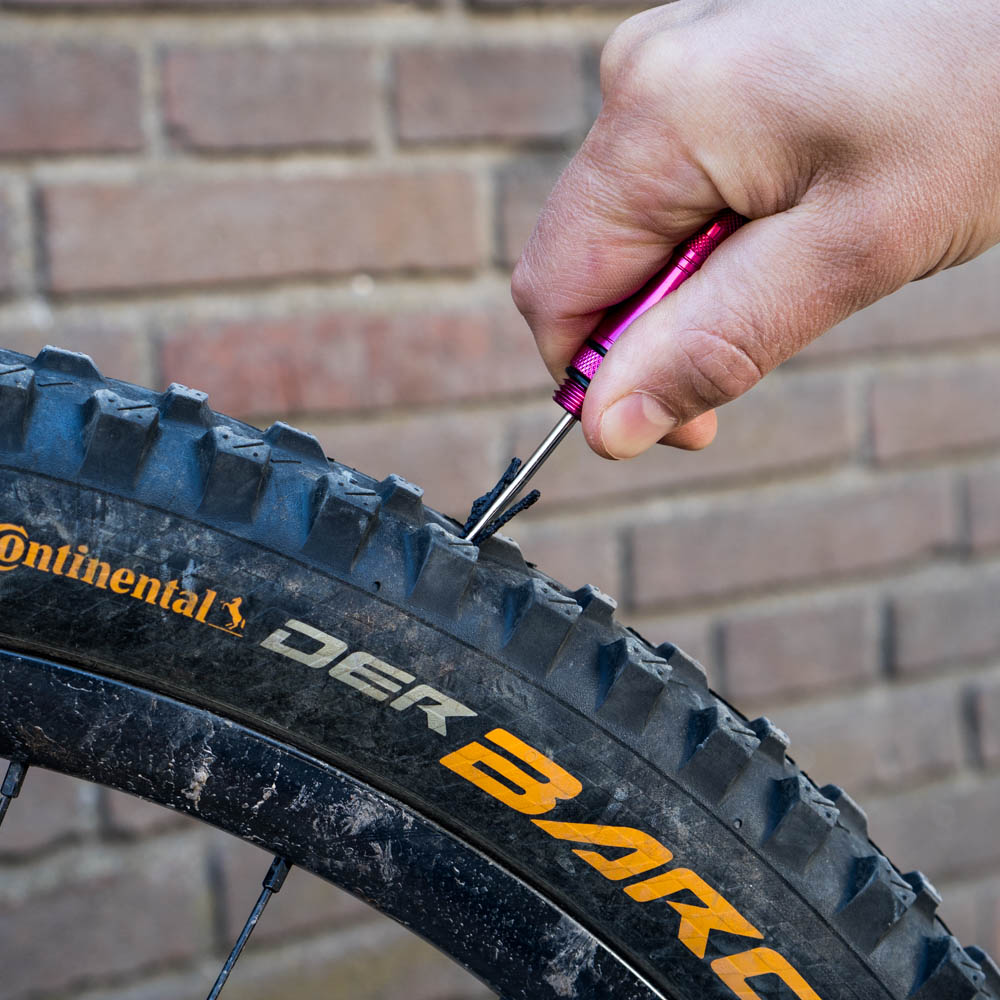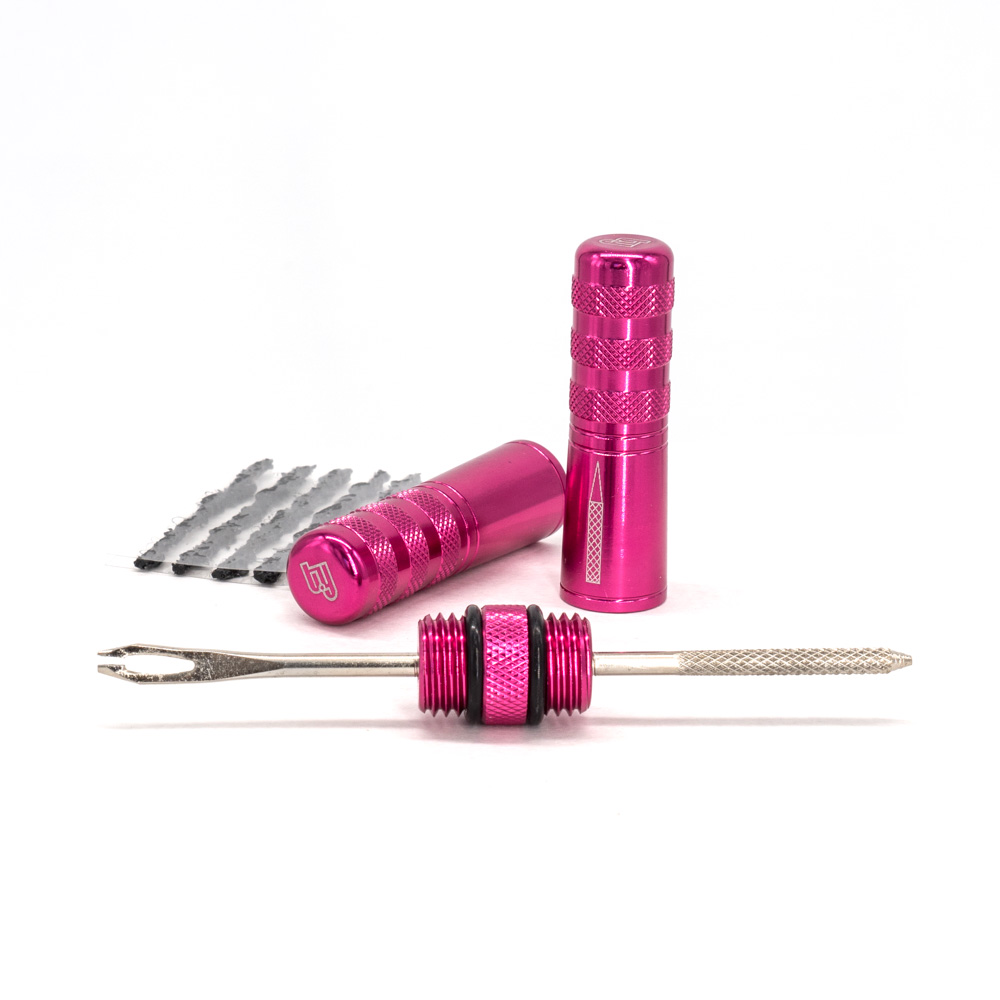 €14.95*
%
€22.96*
(34.89% saved)
Manufacturer:
Tyre Yogurt
Product information "Tubeless Tyre Repair Tool"
Tyre Yogurt seals your tubeless tire reliably in case of minor stitches and damage. But it can happen that the hole is too big, then the Tubeless Tire Repair Tool is just the thing to get you back on the trail!
Features
CNC machined, 3-piece housing
Stainless steel rasp and plug awl
Comes with five tire plugs
Anodized in magenta so that it won't get lost in the woods
Usage Instructions
1. Before dropping you tool in your bag, we recommend that you pre load a plug strip into the tool ready for use. This is easily done by threading the plug strip through the applicator up to the middle point then allowing it to fold back into the lid.
2. In the event of a big puncture that require a plug, identify the location and remove any offending debris.
3. Using the rasp, clear the edges of the hole to create a good edge to which the plug strip can seal. Ensure the rasp is angled away from the rim to avoid any further damage to either the rim tape or tyre.
3. Switch to the applicator end, ensuring both ends of the plus strip are even, insert the loading tool into the hole, again angling away from the rim.
4. Whilst keeping both ends of the plug strip outside the tyre, slowly twist the tool to ensure the plug strip is seated neatly in the hole.
5. Slowly withdraw the tool out of the tyre leaving the plug strip inside and the puncture hole plugged.
6. Re-inflate your tyre to the prescribed pressure.
7. If you choose, you can trim the plug strip, but ensure that a minimum of 4mm of each side is left sticking out of the tyre.
8. Continue with your ride.