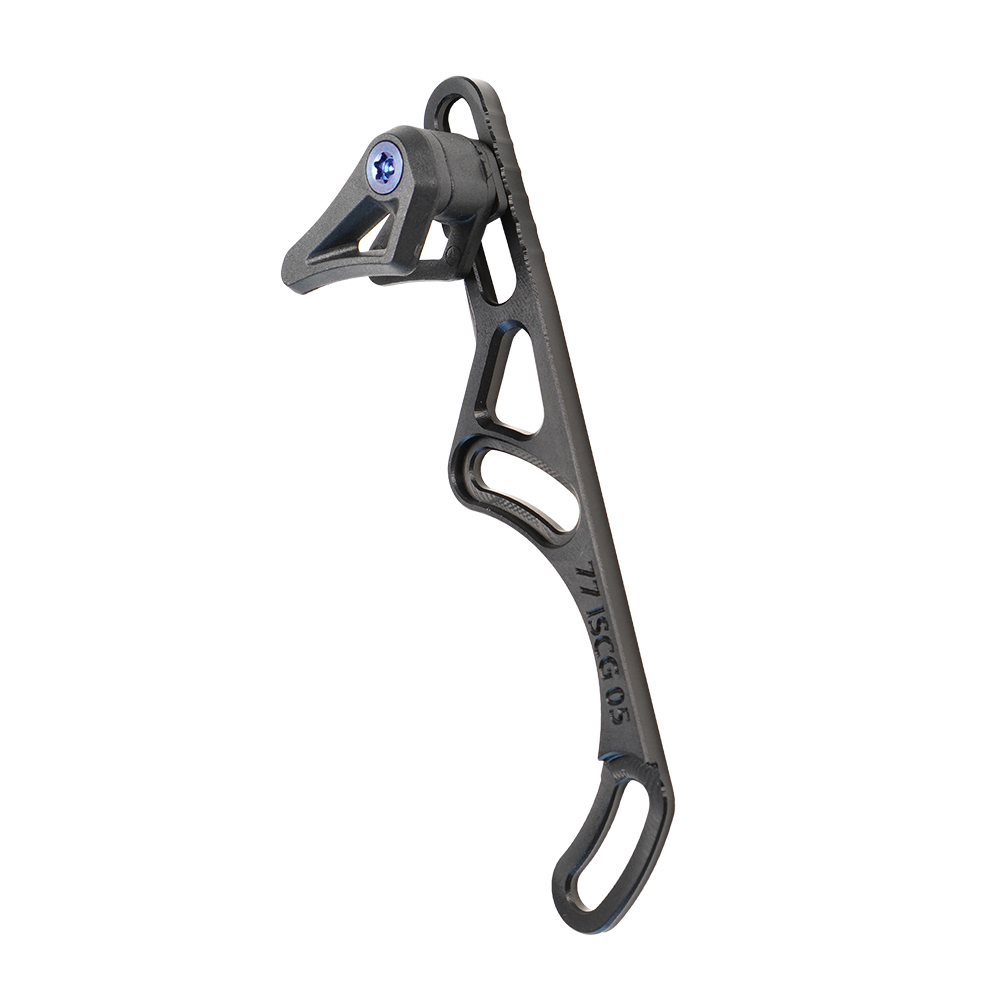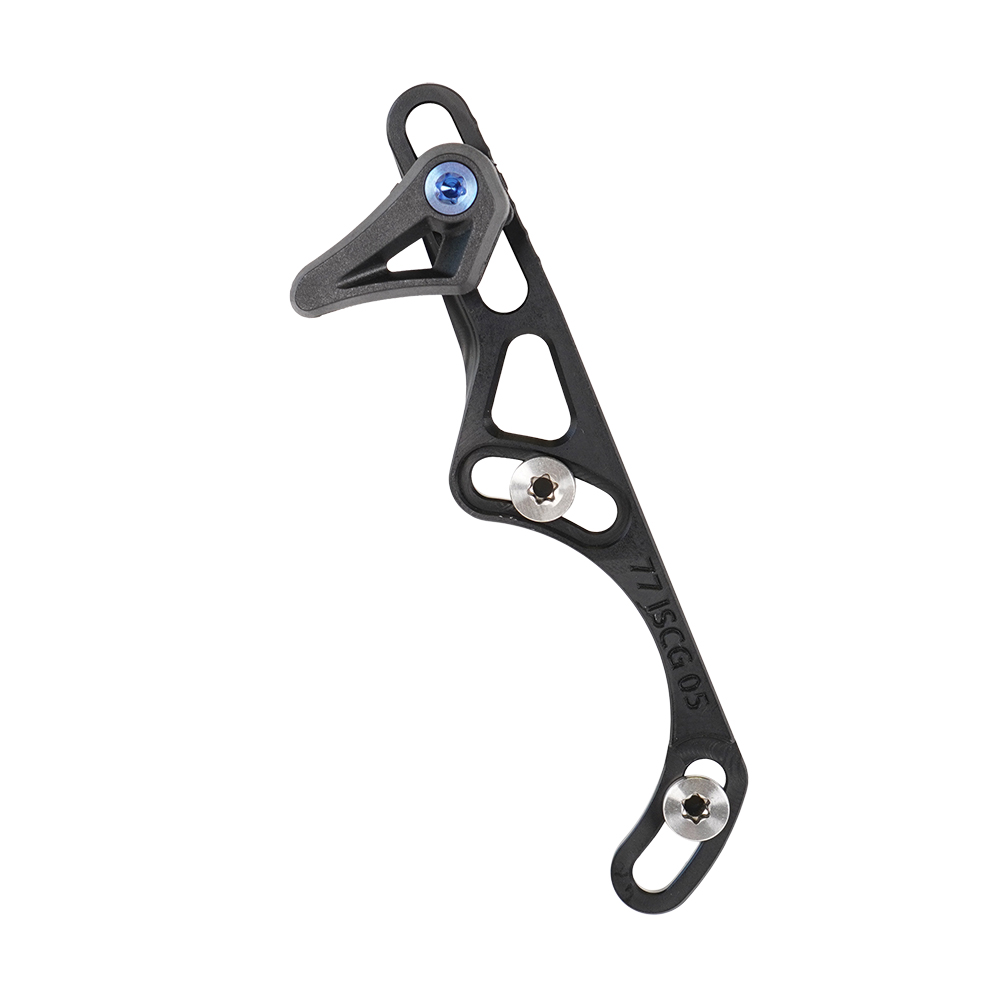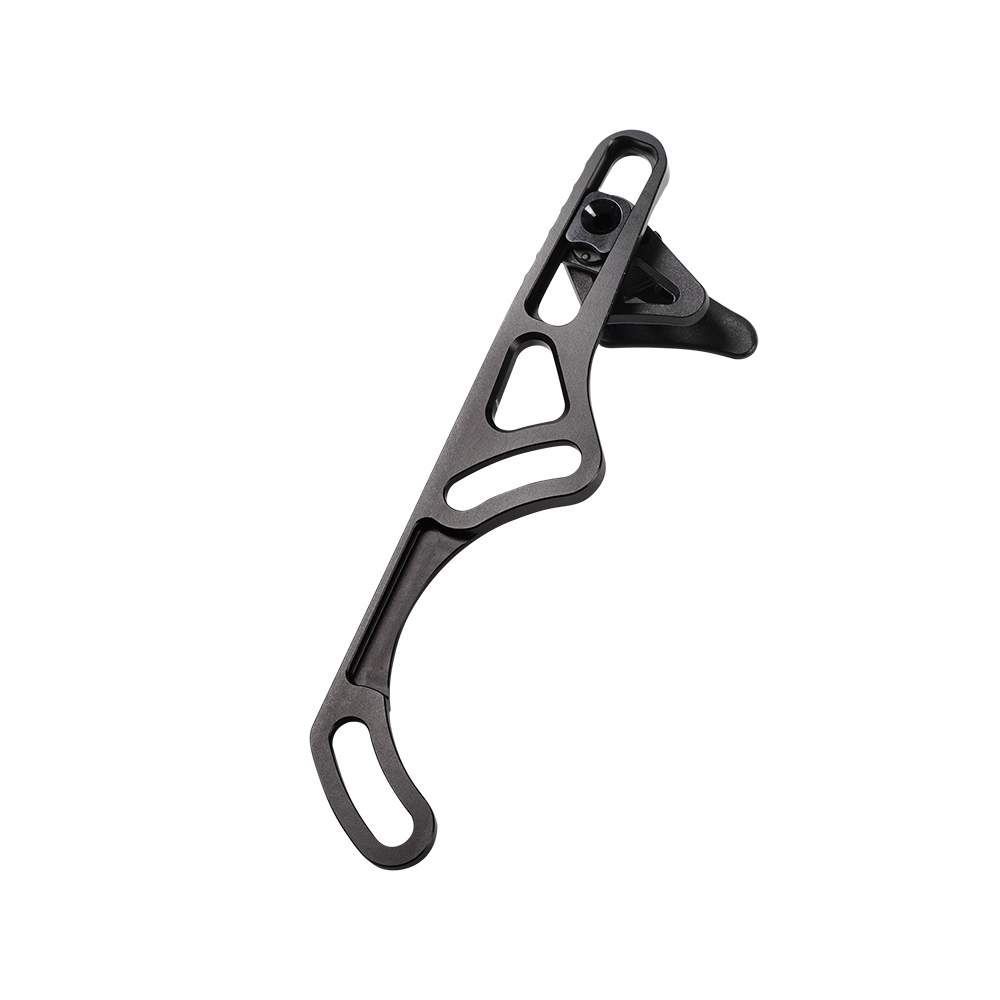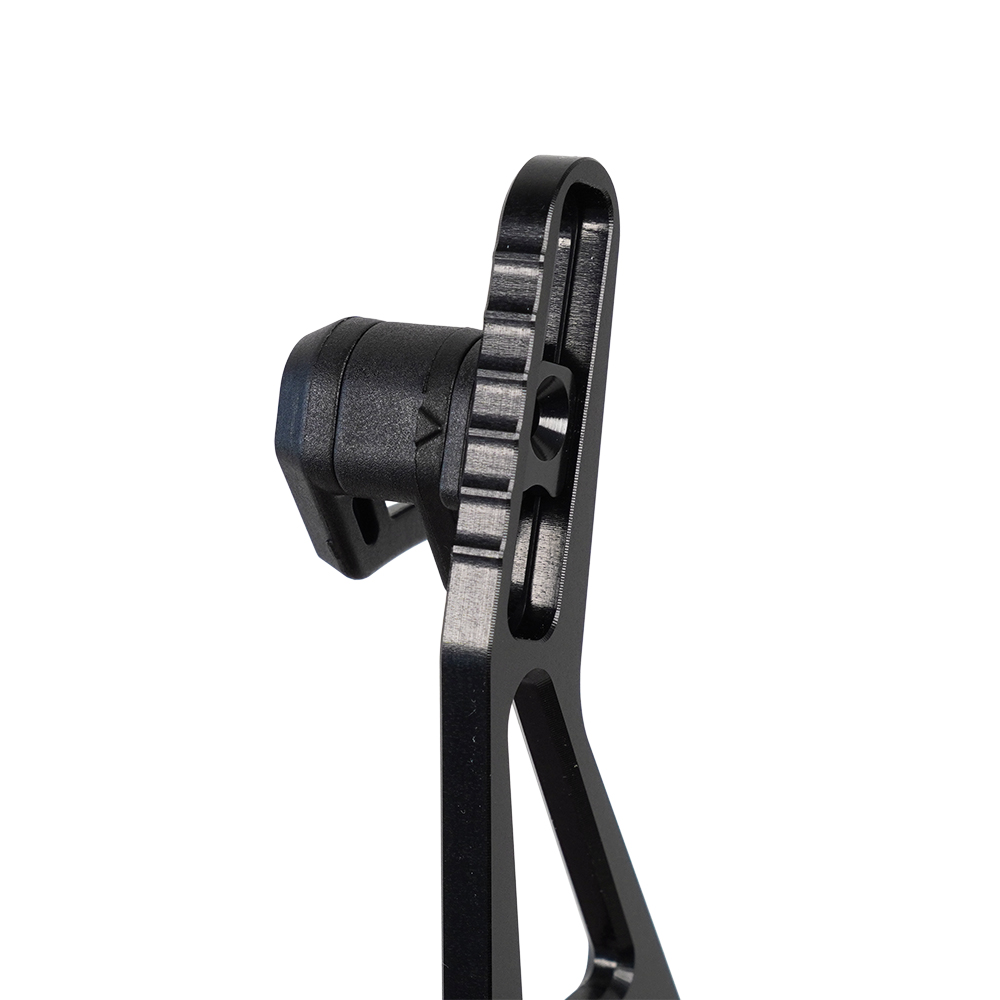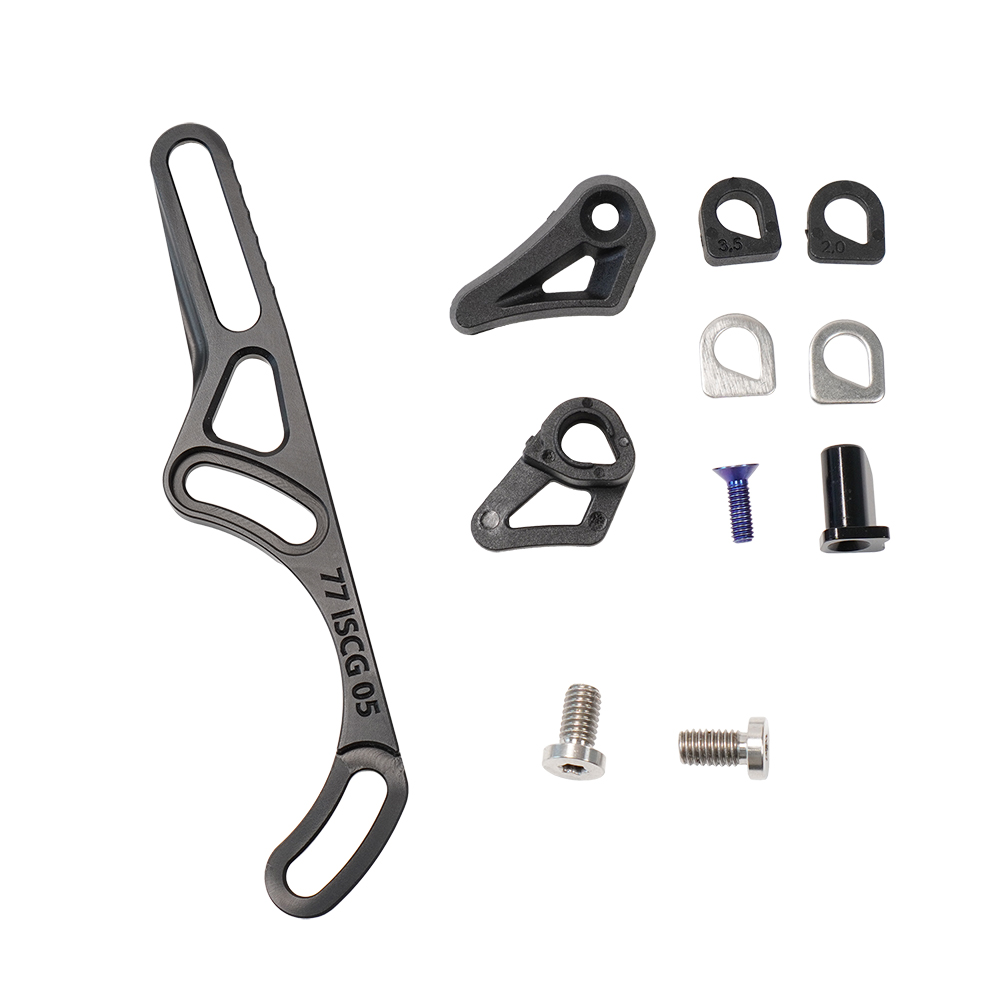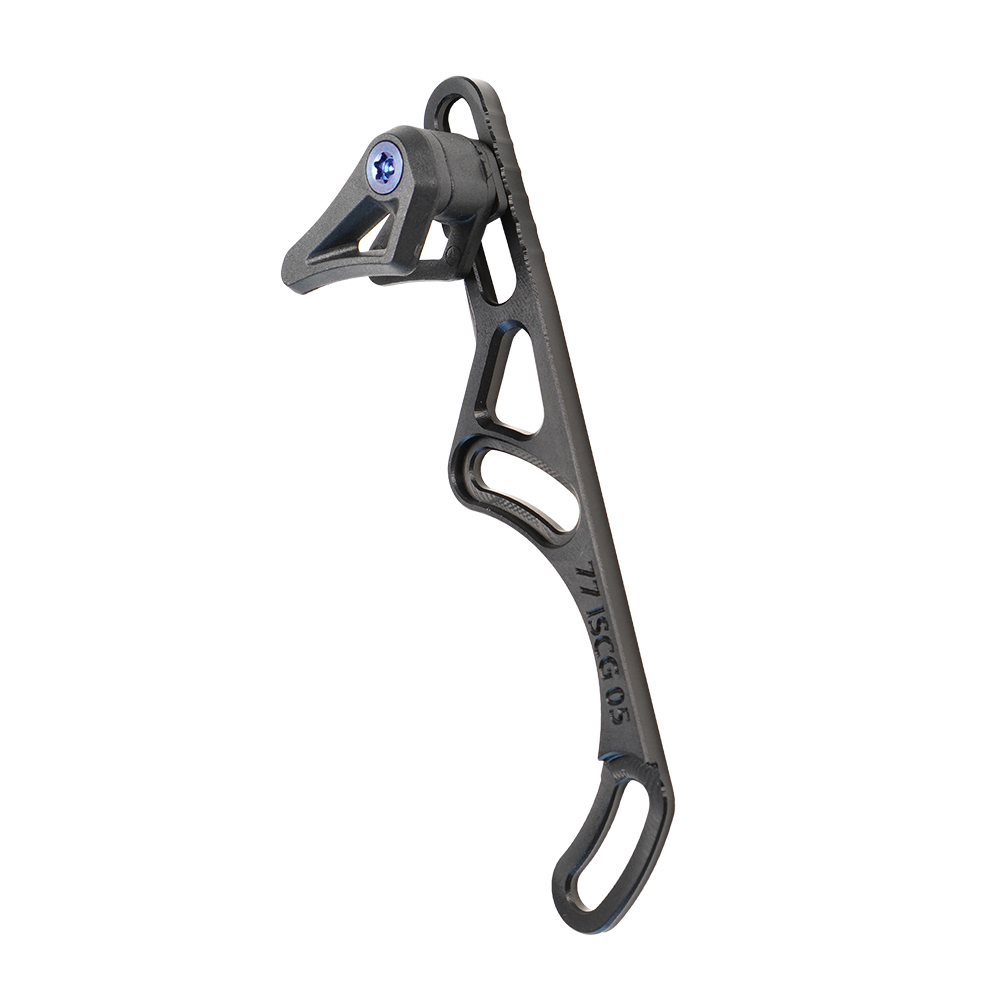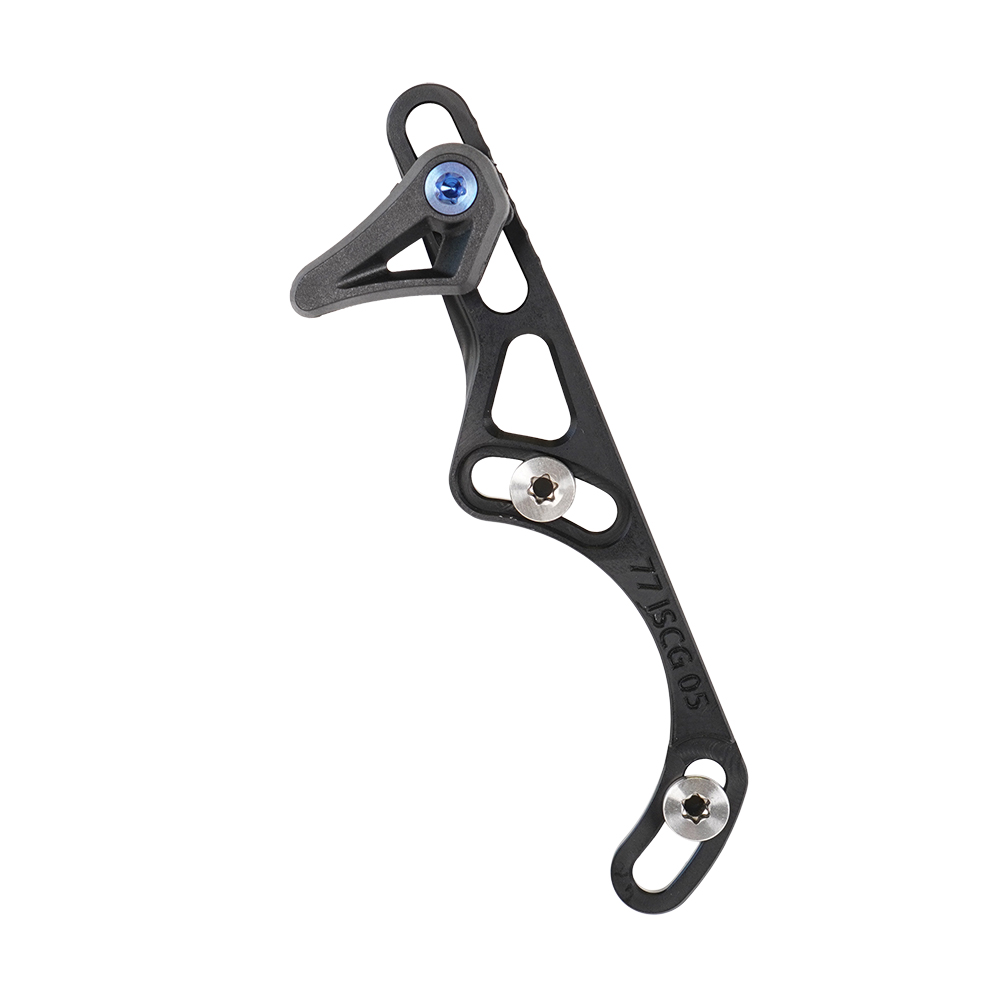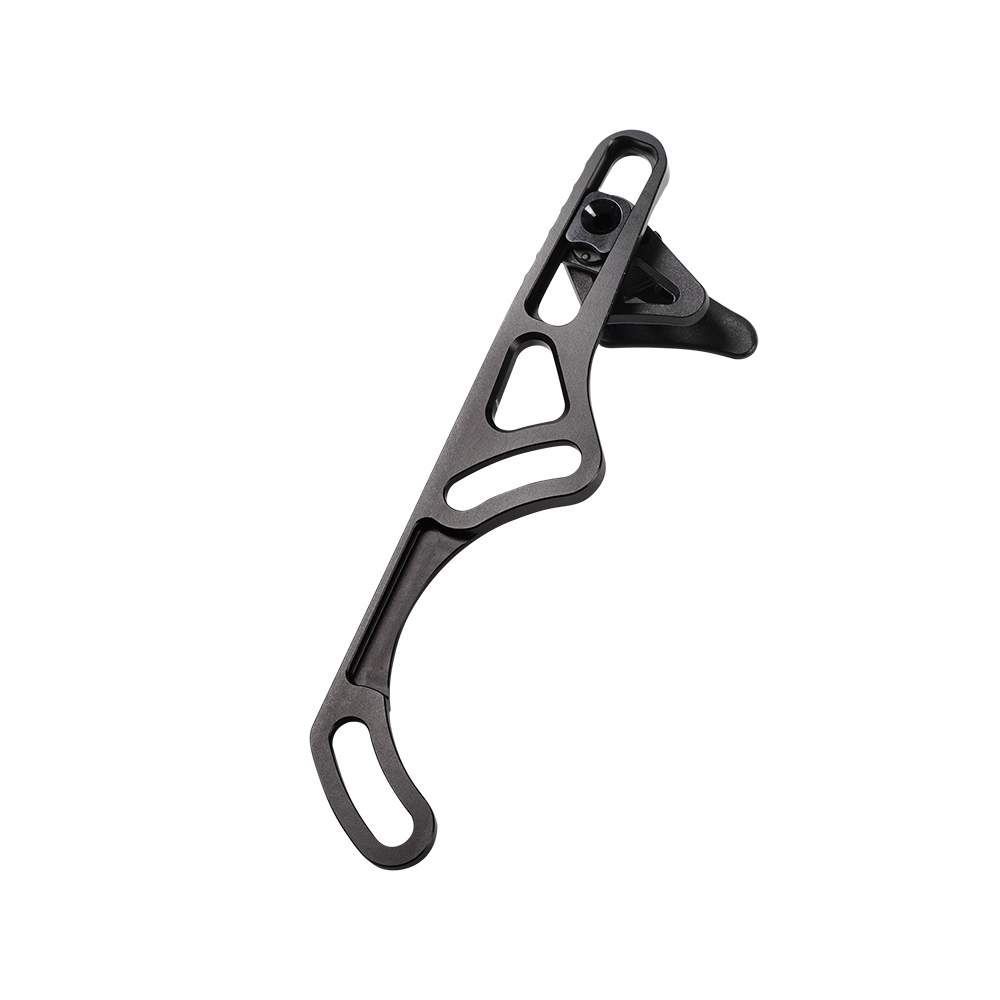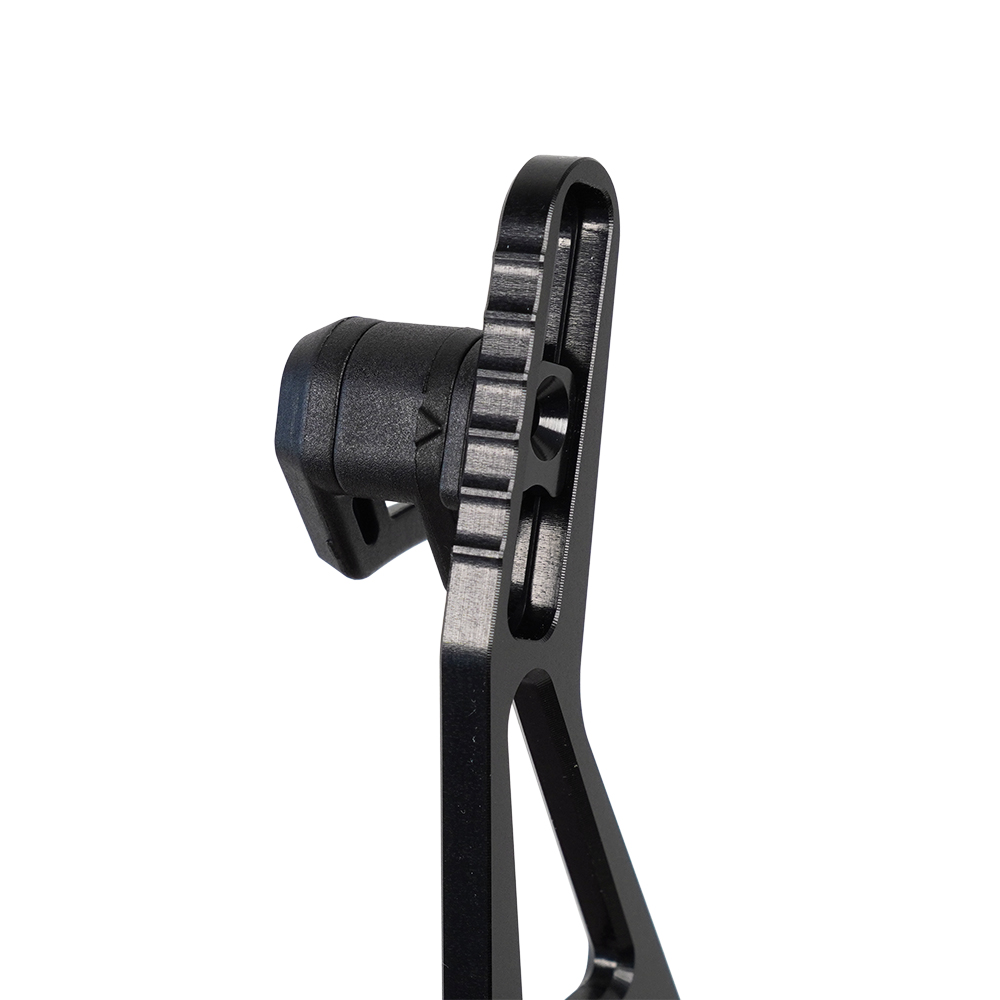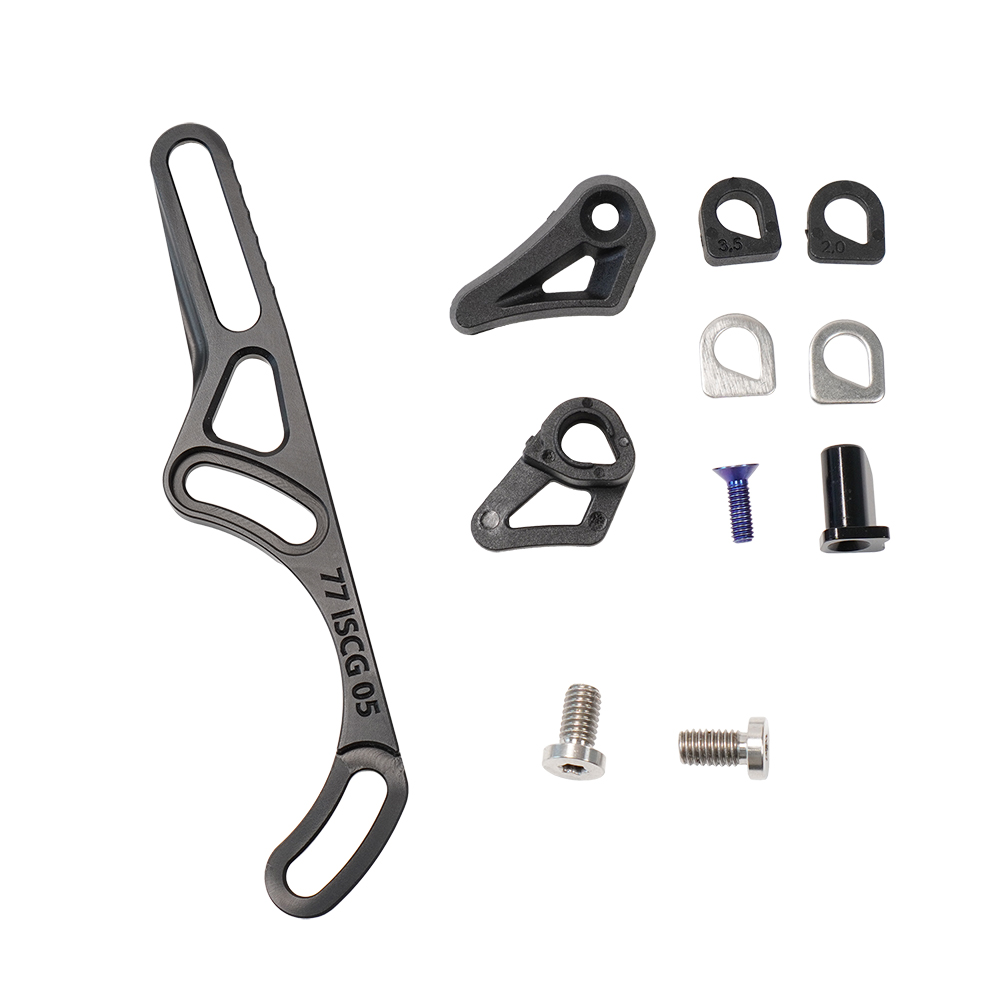 Product information "FREESOLO-ISCG05-38"
The Freesolo V2 chain guide with its wide range of applications from Cross Country to Enduro and DH is a real all-rounder and still the lightest and fully adjustable chain device on the market. As with our Crash-Plate, the chain guide can be installed without dismounting the crank and all you need is a Torx 25 and something to measure. The CNC milled scale makes it easy to adjust the chainring size, and the adjustment of the chain lines is done with a table and spacers. The "Front Flip Technology" allows you to remove the chain without tools in case of an incident on the trail, or to pull off the crank from the bottom bracket during a service without having to disassemble the chain guide. The versions marked with the 38 have a chainring adjustment range of 28-38 teeth.
FEATURES:
Install without crank removal
Torx 25 only single tool installation
Boost compatible
Incredible Light
Front Flip Technologie for tool free service
Open cage for better mud release
SPECS:
Mount: ISCG 05
Capacity: 28-38T Round
Chainline: 48-53 mm (Boost Ready)
Compatibility: 1x10, 1x11 or 1x12 drivetrain
Backplate: AL 7075 T6 Black Anodized
Slider: PA66 GF 10 (Front Flip Technology)
Hardware: Torx 25 Hollow Bolts
Weight: 22 gram (incl. mounting hardware)
INCLUDES:
Chainline Spacer Set
2x M6x11 Hollow Bolts
77designz Sticker
Installation with Crash Plate:
To mount our ISCG 05 models with the Crash Plate you need the
Connector
.
Information:
!!! Not compatible with Bionicon and Garbaruk non boost chain rings (30T / 28T / 26T) due to smaller Chain Line !!!
!!! The FREESOLO works also with 1*10 drives if you have a clutch rear derailleur and an narrow / wide chain ring !!!
The chain guide's upper fastening screw touches the frame on the Propain Tyee from 2020 and Hugene from 2021 models. The upper fastening screw is too long and scratches the frame when the rear triangle moves. Please use a shorter screw.