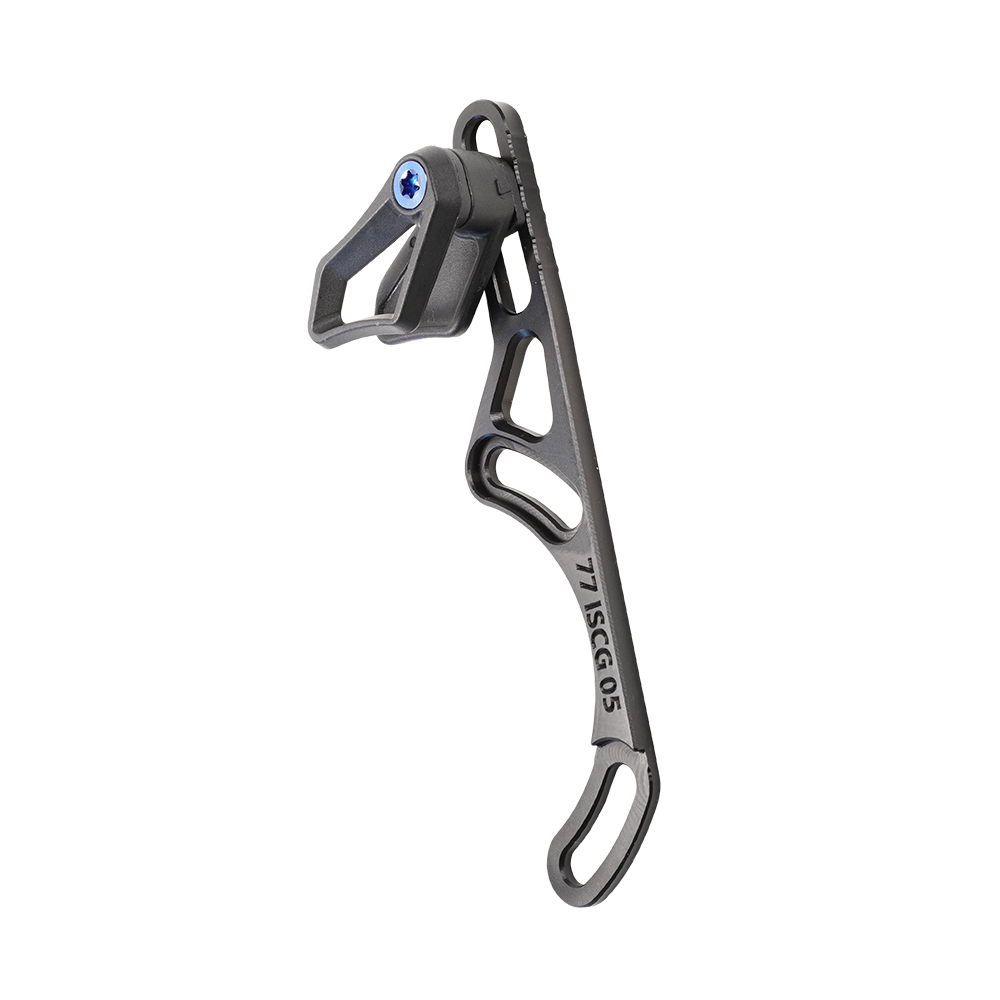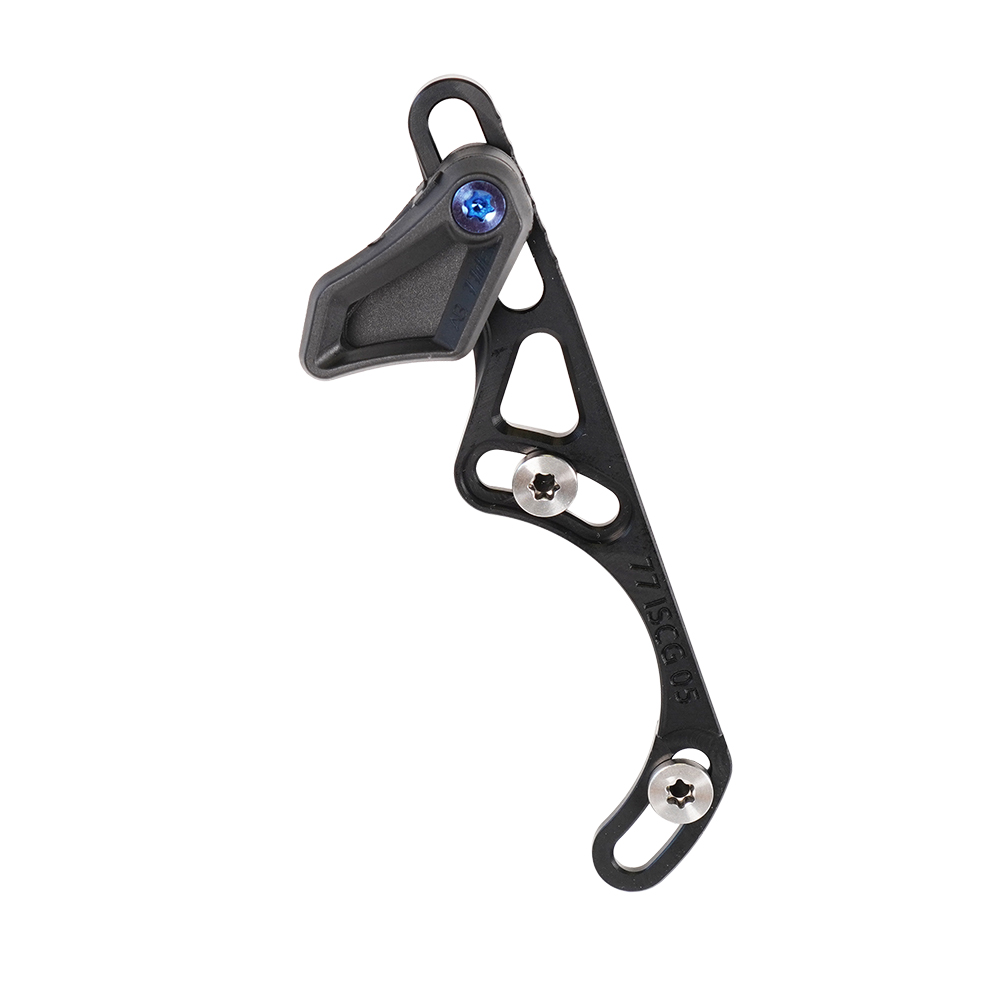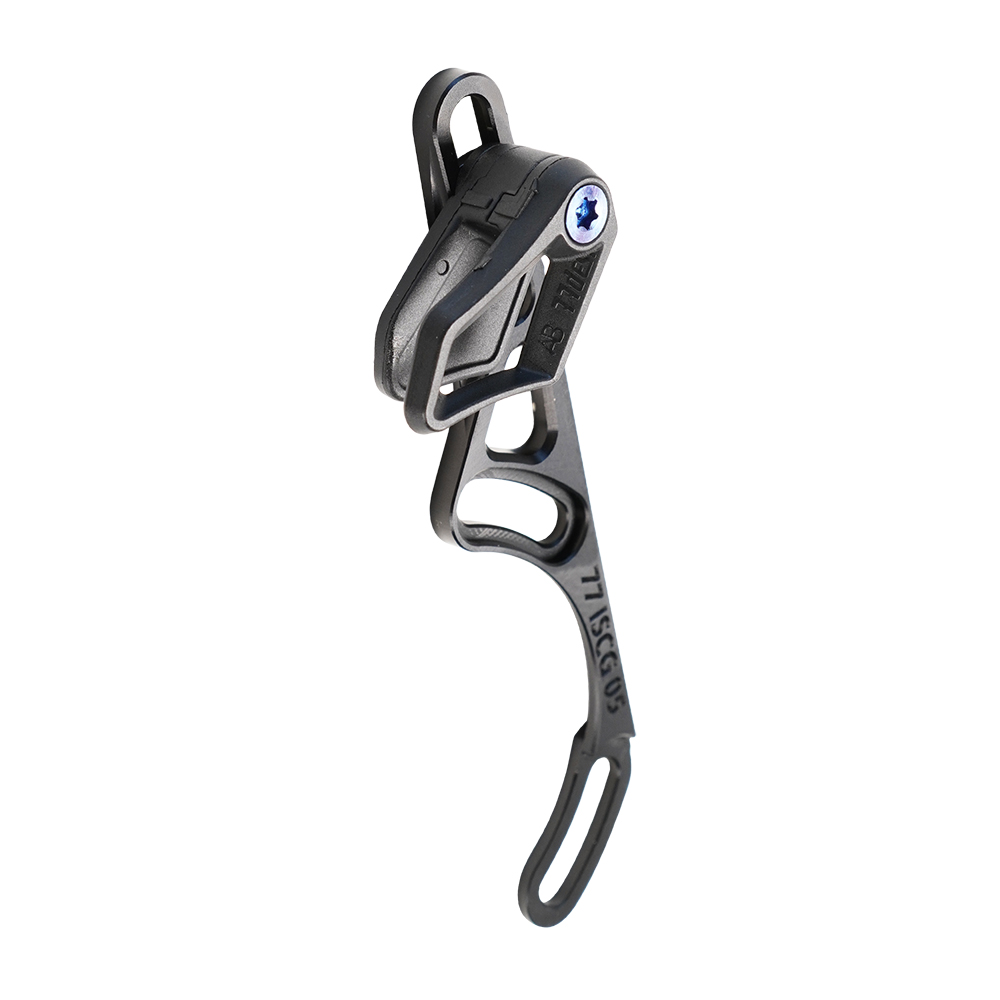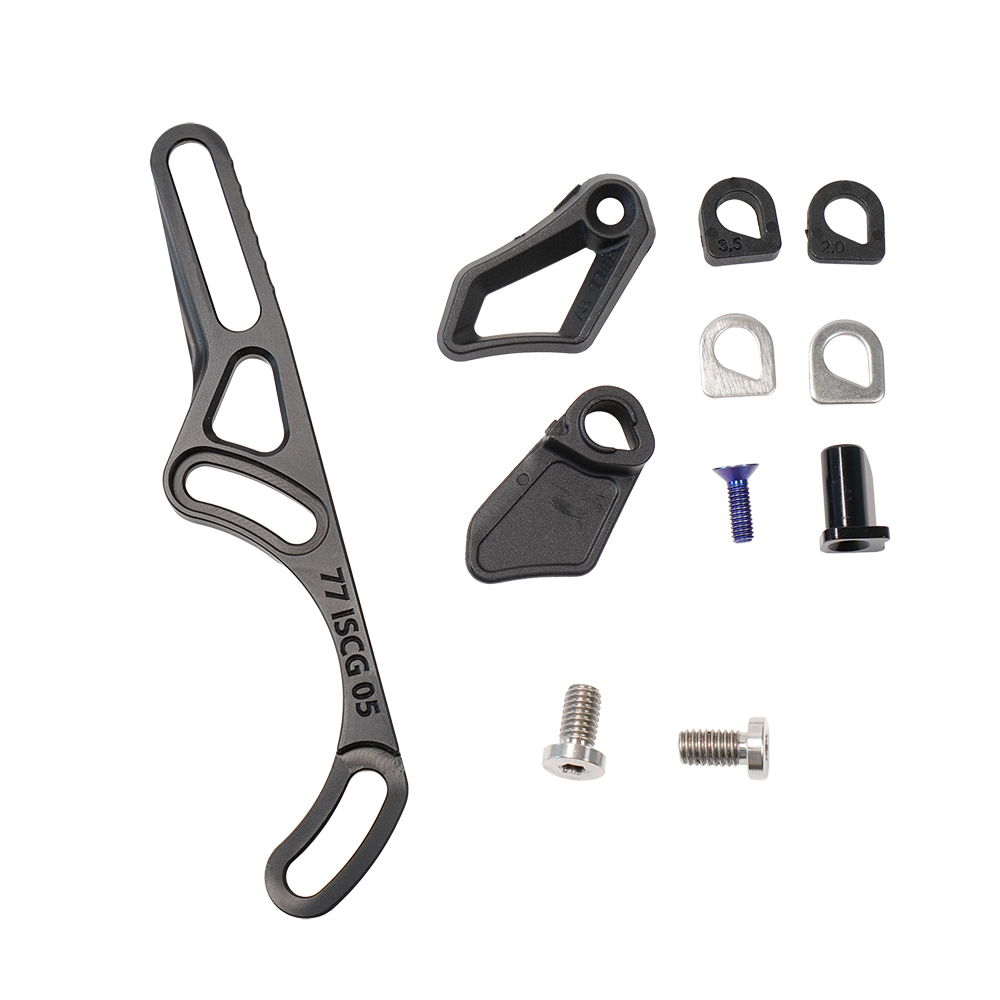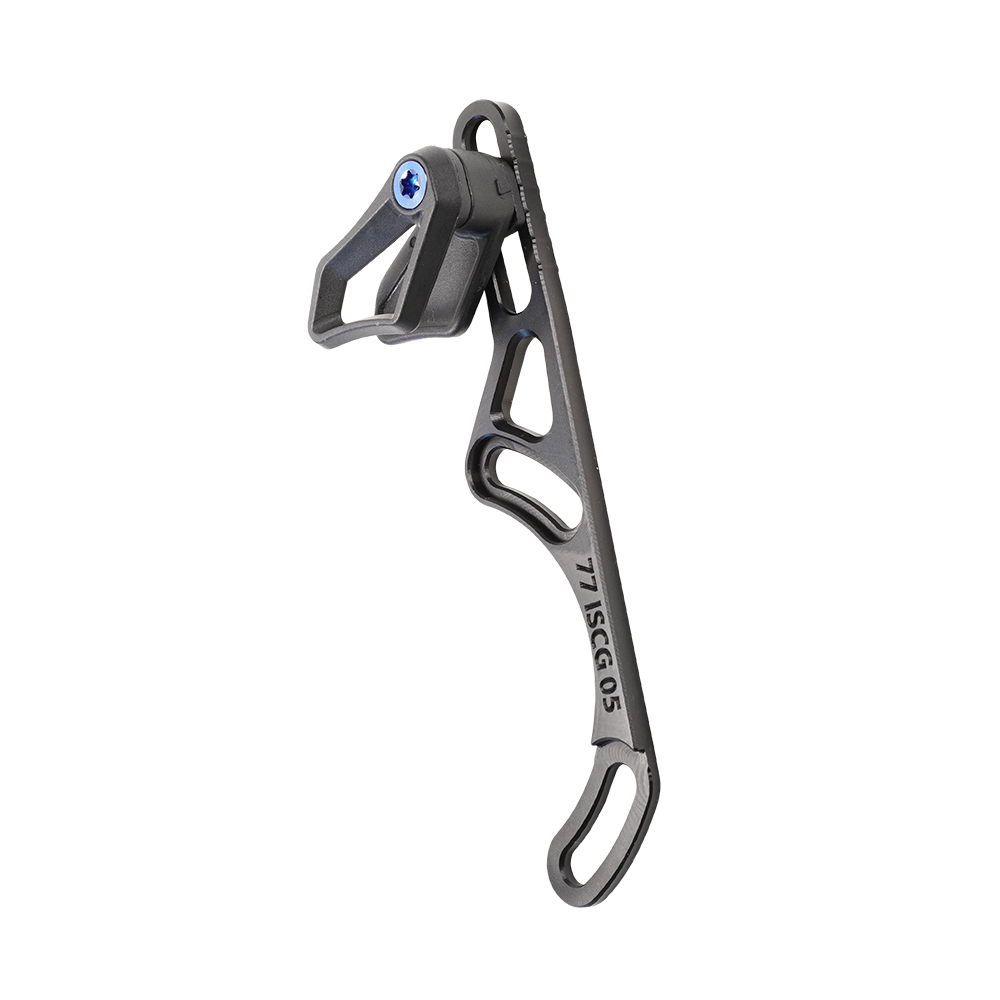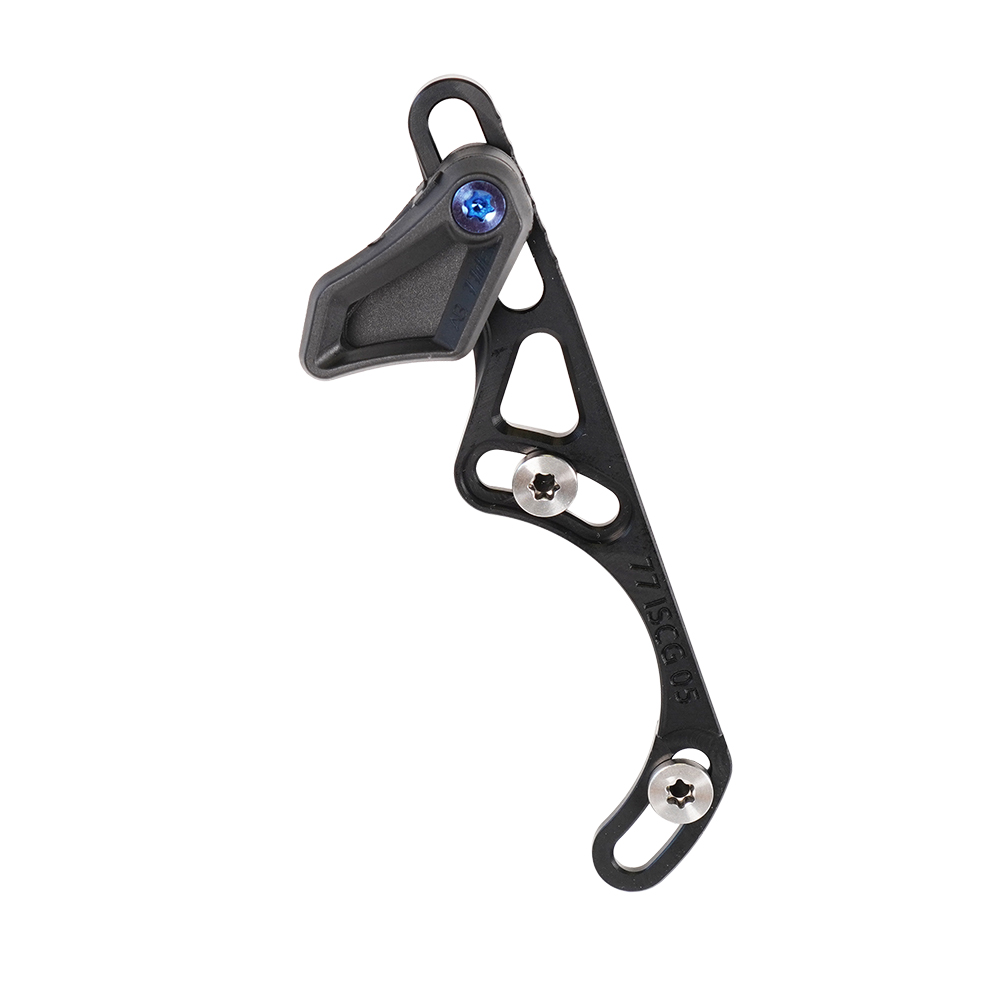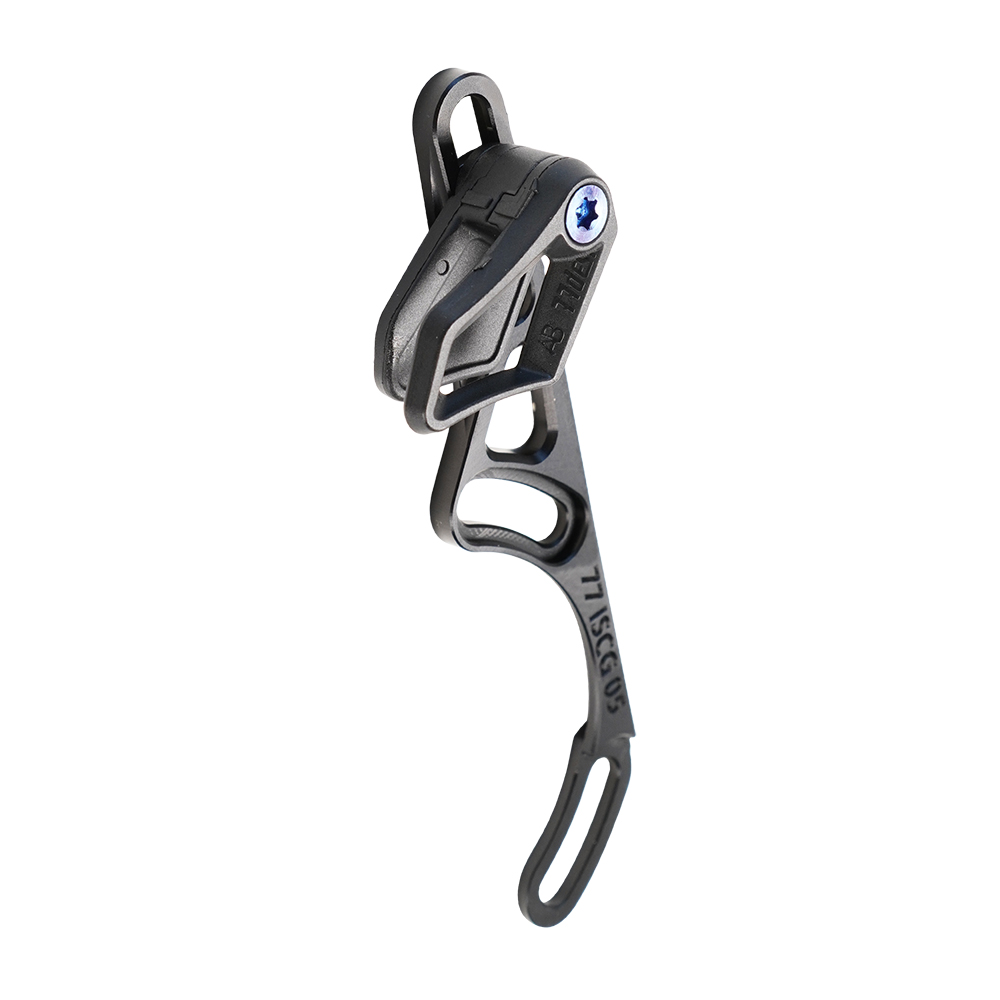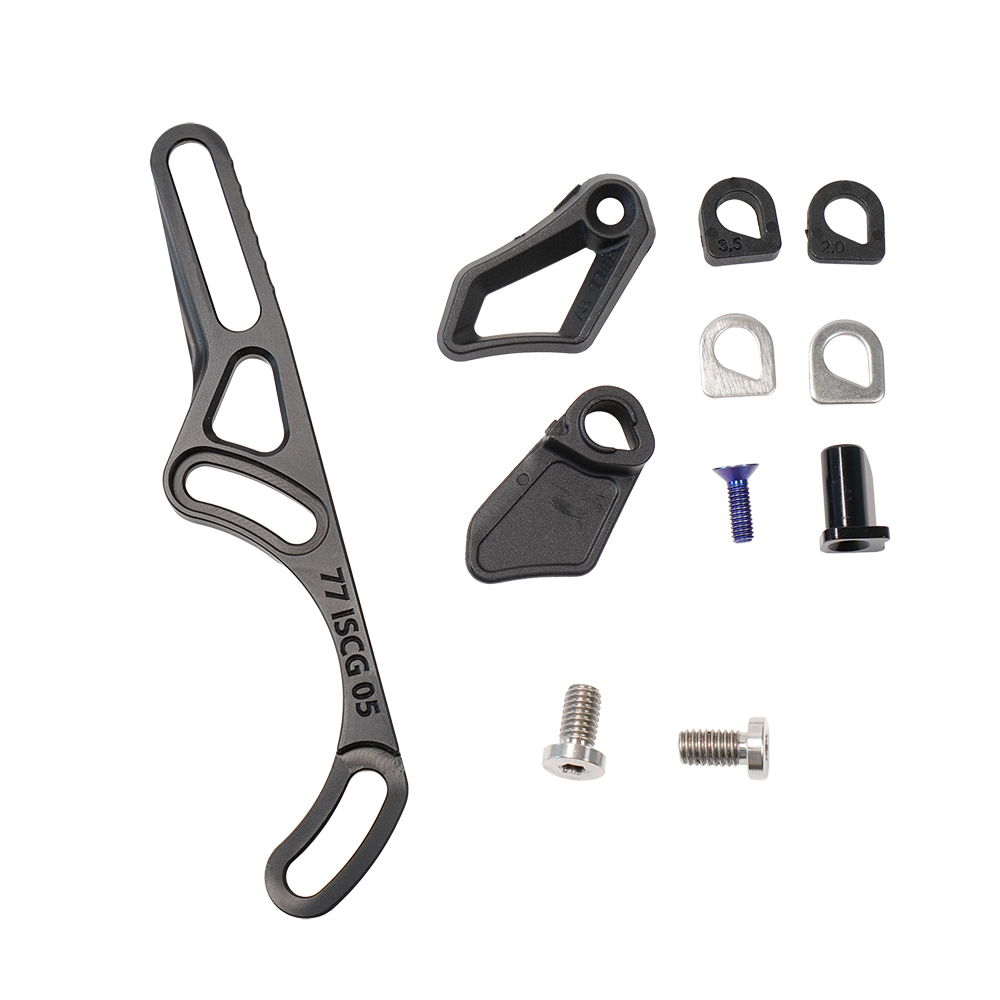 Available in 45 days, delivery time 1-3 Business Days in Germany
---
Product information "OVAL GUIDE™-ISCG05-38"
Since oval chainrings are very trendy for many of you, we offer our Oval Guide the lightest fully adjustable chain guide on the market. The assembly is done in no time and without disassembling the crank. The chain is held securely in any position on the oval chainring. The CNC milled scale makes it easy to adjust to the chainring size and the adjustment of the chain lines is a breeze with the help of a table and spacers. The front flip technology allows you to remove the chain without tools in case of a breakdown on the trail, or pull the crank out of the bottom bracket during service without having to disassemble the chain guide. The versions marked with the 38 have a chainring adjustment range of 26-38 teeth covers.
FEATURES:
Install without crank removal
Torx 25 only single tool installation
Boost compatible
Incredible Light
Front Flip Technologie for tool free service
Open cage for better mud release
Made in Germany
SPECS:
Mount: ISCG 05
Capacity: 28-36 Oval or 26-38T Round
Chainline: 48-53 mm (Boost Ready)
Compatibility: 1x10, 1x11 or 1x12 drivetrain
Backplate: AL 7075 T6 Black Anodized
Slider: PA66 GF 10 (Front Flip Technology)
Hardware: Torx 25 Hollow Bolts
Weight: 23,1 gram (incl. mounting hardware)
INCLUDES:
Chainline Spacer Set
2x M6x11 Hollow Bolts
77designz Sticker
Installation with Crash Plate:
To mount our ISCG 05 models with the Crash Plate you need the
Connector
.
Information:
!!! Not compatible with Bionicon and Garbaruk non boost chain rings (30T / 28T / 26T) due to smaller Chain Line !!!
!!! The FREESOLO works also with 1*10 drives if you have a clutch rear derailleur and an narrow / wide chain ring !!!
---
Oval Guide and Oval Chainring
It's of good quality! And have helped in the trails! @77Designz always producing the best products! Thank you!:clap::skin-tone-2::ok_hand::skin-tone-2:
Top Wahre! Schneller Versand!
Top Wahre! Schneller Versand!
The best one in the market. Top products. High recommended. Keep the good work
Perfecto con un plato Garbaruk Round 26t en unas bielas RaceFace Cinch
Ligerísimo y facil de montar y ajustar. Acabados excelentes y sin ruidos ni roces
Einfache Installation, läuft super auf
Einfache Installation, läuft super auf nem runden 32er Kettenblatt mit ner Sram GX Eagle.
Light and easy to mount. Does what it's designed to do without any problems. Fast shipping.
Super leicht - top verarbeitet :+1:
Sieht gut aus,ist super leicht und funktioniert wunderbar
Bin begeistert von der Kettenführung! Leicht zu montieren und fällt kaum auf! Klare Kaufempfehlung
Best Products and great service
Been using 77designz for 3 years and the products are awesome. Great quality and very well design. The new 35 stem is piece of art.Thanks
Oval Guide mit Taco Bashguard
Super Verarbeitung, 1a Funktion, einfach nur perfekt. :thumbsup::thumbsup: